This is a chicken dish with onions and bell peppers. Serve with Fehma's Potatoes & Eggplant dish, as well as Fehma's Rice, Version 3 .
1 onion, cut against the grain into long, thin slices
Olive oil
2 1/2 boneless, skinless chicken breasts, cut into 1" chunks
2 sweet green peppers, cut into 1" chunks
1/2 tomato, cut into chunks
1" ginger root, thinly sliced in 2 directions
1 1/2 teaspoon salt
1 1/4 teaspoon meat masala
1/4 teaspoon garam masala
Sauté onion in oil in 6 qt. Dutch oven. Add chicken and cook until done. Add green peppers – cook until soft. Add tomato, ginger, salt, meat masala and garam masala.
Makes abt 5-6 cups
Serves 10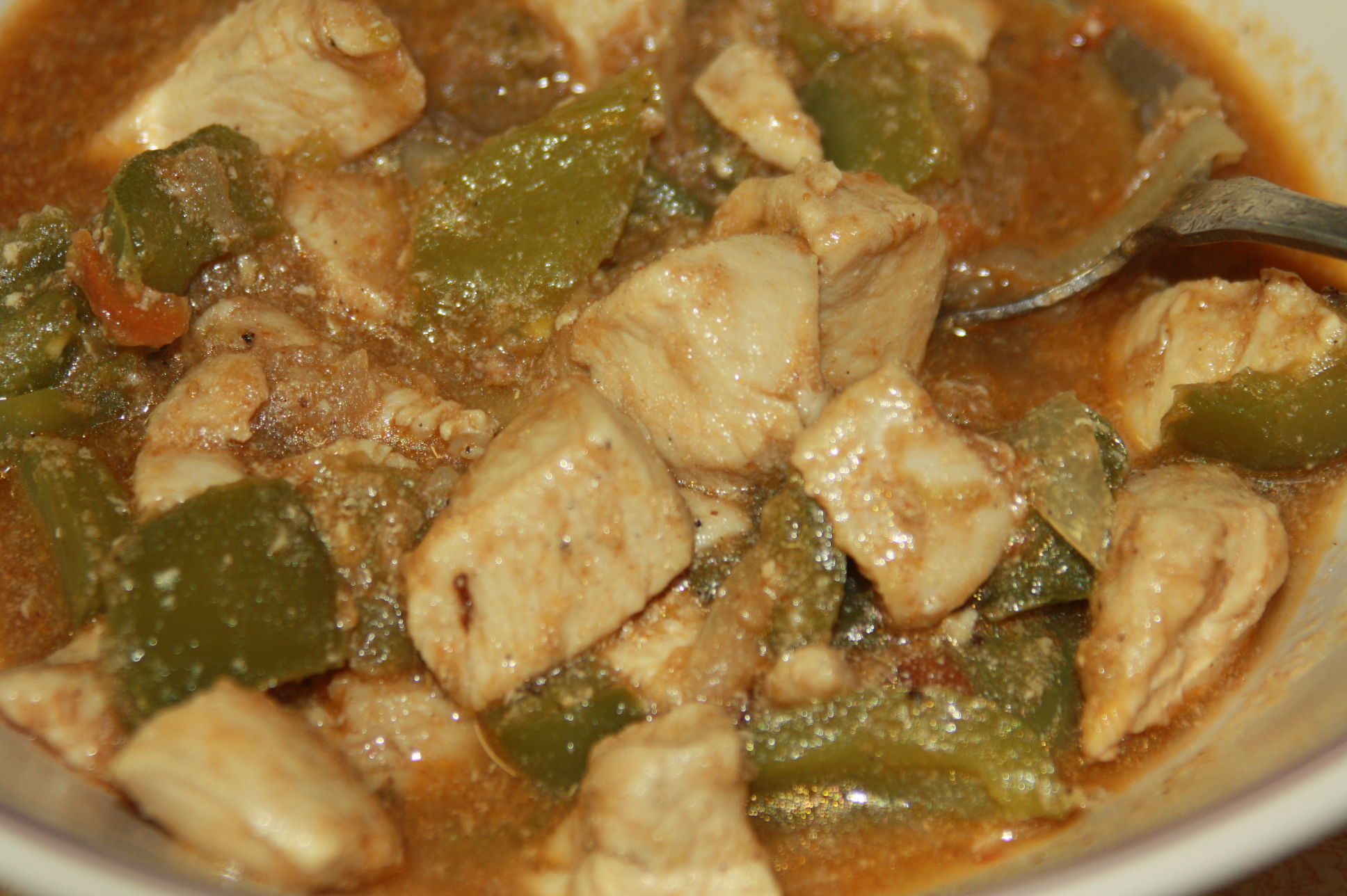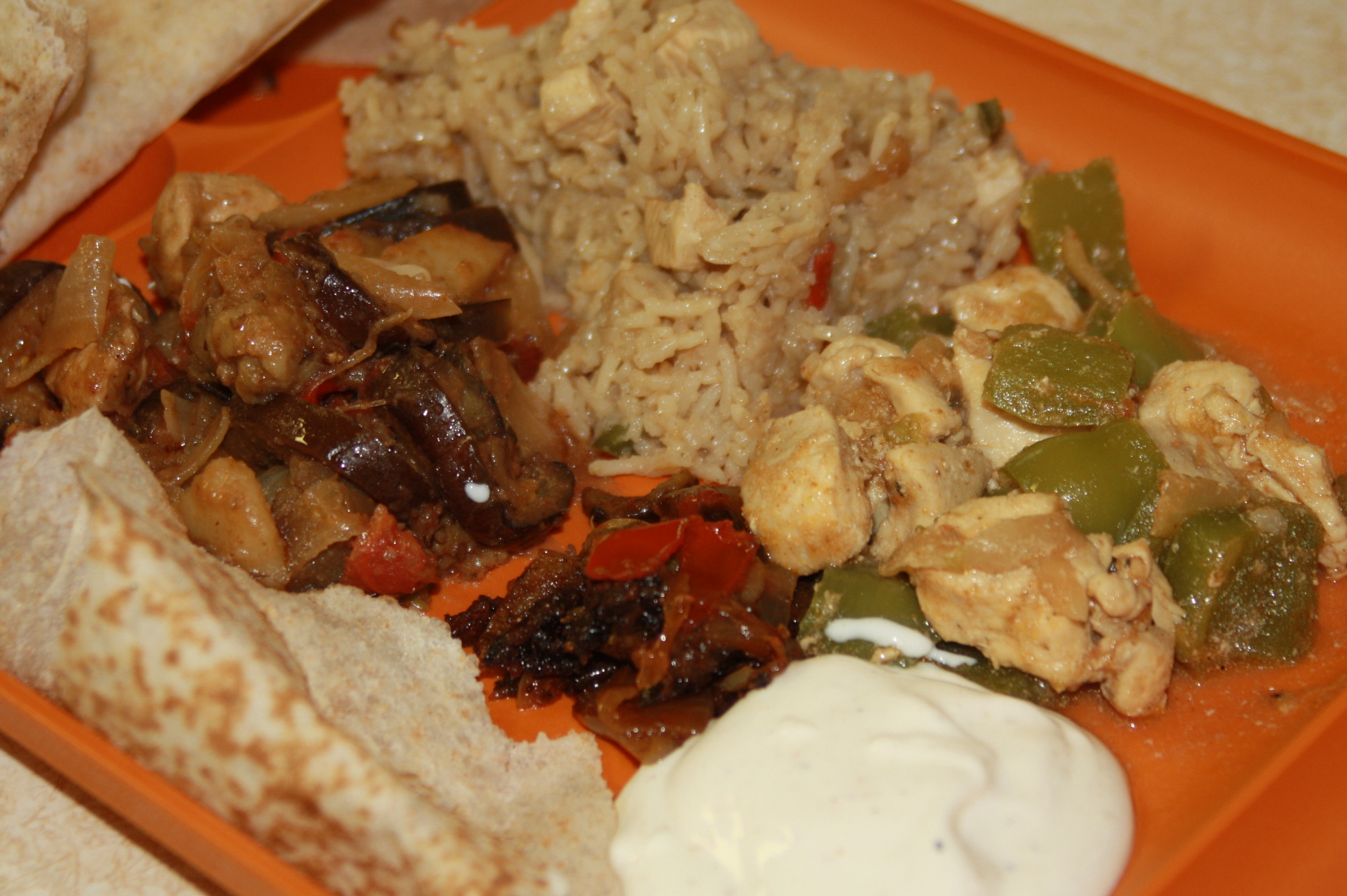 Fehma Food
Book 1
Chicken