This is a recipe that Rachel kluged together (from assorted modifications of an original recipe) for Tim's friend Zack before their cruise. It is absolutely the best carrot cake we've ever had!
Carrot Cake:
4 eggs
3/4 cup canola or vegetable oil
1/2 cup applesauce
1 cup white sugar
1 cup brown sugar
3 tsp vanilla extract
2 cups flour
2 tsp baking soda
2 tsp baking powder
1/2 tsp salt
3 tsp cinnamon
1/4 tsp nutmeg
1 cup (8 oz) crushed pineapple, well drained
3 cups shredded carrots
1 cup chopped walnuts
Cream Cheese Frosting:
1/2 cup butter, softened
8 oz cream cheese, softened
3 1/2 cups confectioners' sugar
1 tsp vanilla extract
1 cup chopped walnuts
Carrot Cake: Preheat oven to 350 degrees. Grease either a 9 x 13 pan or 2 9" round pans. In a large bowl, beat together eggs, oil, applesauce, white & brown sugars & vanilla. Mix in flour, baking soda, baking powder, salt, cinnamon and nutmeg. Stir in pineapple & carrots. Fold in walnuts. Pour into prepared pan(s). Bake in the preheated oven for 40 - 50 min (for 9 x 13 pan) or 35 - 40 min (for 2 9" round pans), or until a toothpick inserted into the center of the cake comes out clean. Let cool in pan for 15 min., then turn out onto a wire rack and cool completely.
Cream Cheese Frosting: In a medium bowl, combine butter, cream cheese, confectioners' sugar and vanilla. Beat until the mixture is smooth and creamy. Stir in chopped walnuts. Frost the cooled cake.
Serves 10 - 12.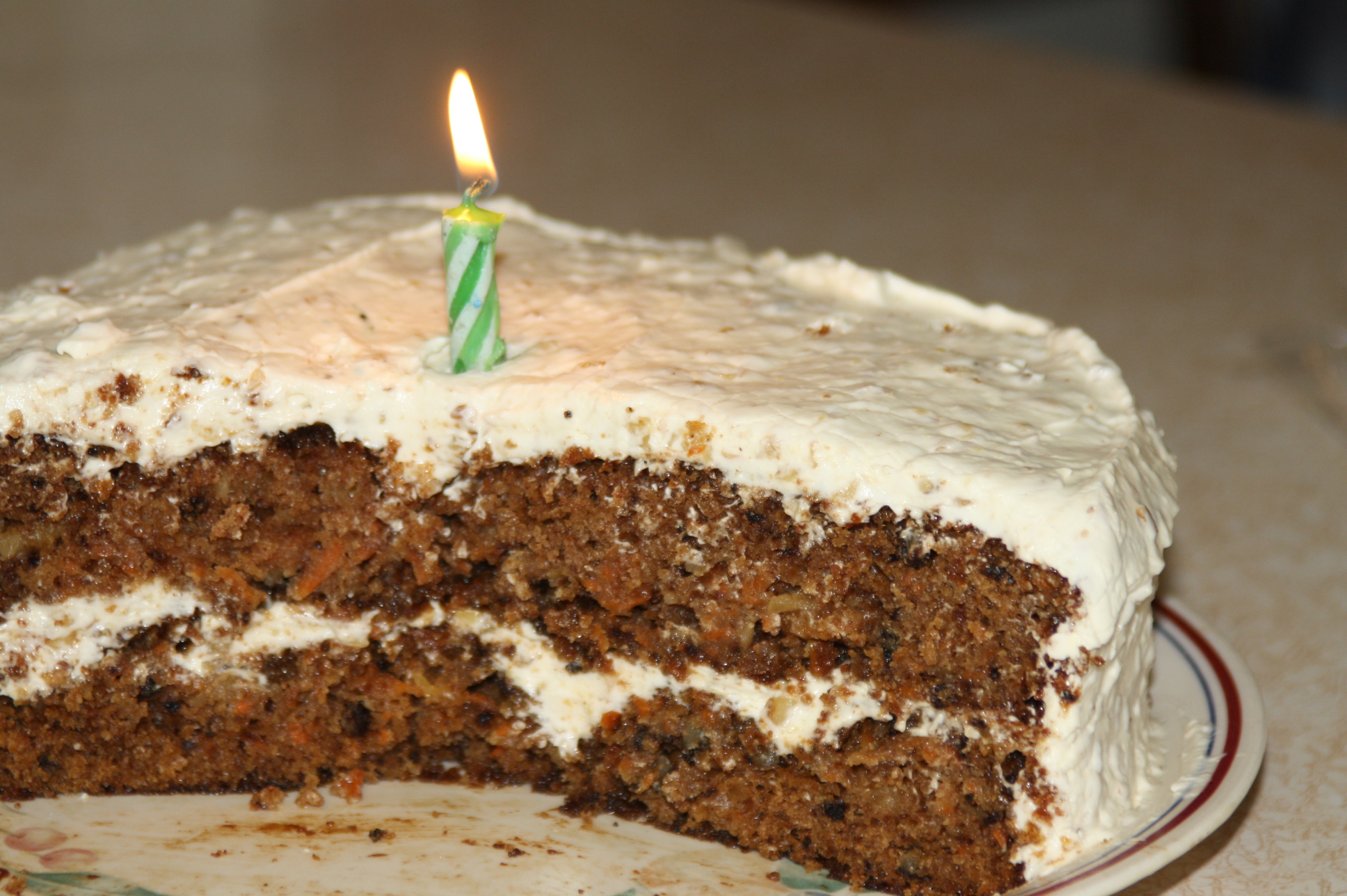 Desserts
Book 1
Not in a book yet
Cream Cheese