Really good on a chilly, rainy day; spicy; works well for making the day before.
10 flour tortillas (6 inch)
1 can (16 oz.) tomatoes, cut up
1 can (15 oz.) can tomato sauce
1 cup finely chopped green pepper
1/2 cup sliced green onions
1/4 cup snipped parsley or cilantro
1 teaspoon chili powder
1/2 teaspoon crushed red pepper
1/4 teaspoon ground cumin
2 cups chopped cooked turkey
1 sm. package (3 oz.) cream cheese, softened
1 cup shredded sharp cheddar cheese (4 oz.)
Lightly grease 7x11" pan. Wrap the stack of tortillas tightly in foil. Heat at 350 degrees for 10 minutes. For the sauce, in a saucepan combine undrained tomatoes, tomato sauce, green pepper, onions, parsley, chili powder, red pepper, and cumin. Bring to boiling. Reduce heat; simmer, uncovered, 5 minutes. For turkey mixture, in medium mixing bowl combine half the sauce, the turkey, the cream cheese, and half the shredded cheese. Spoon about 1/4 cup of the turkey mixture onto each tortilla; roll tortilla. Place tortillas, seam side down, in prepared pan. (Squeeze them in at the end - they WILL all fit). Bake, covered, in a 350 degree oven for 20 minutes. Pour remaining tomato sauce over tortillas, down the center; sprinkle with remaining shredded cheese. Bake, uncovered, 8 to 10 minutes more or til the sauce is hot. Serve immediately. May garnish with black olives and parsley sprigs before serving.
Makes 4-5 servings.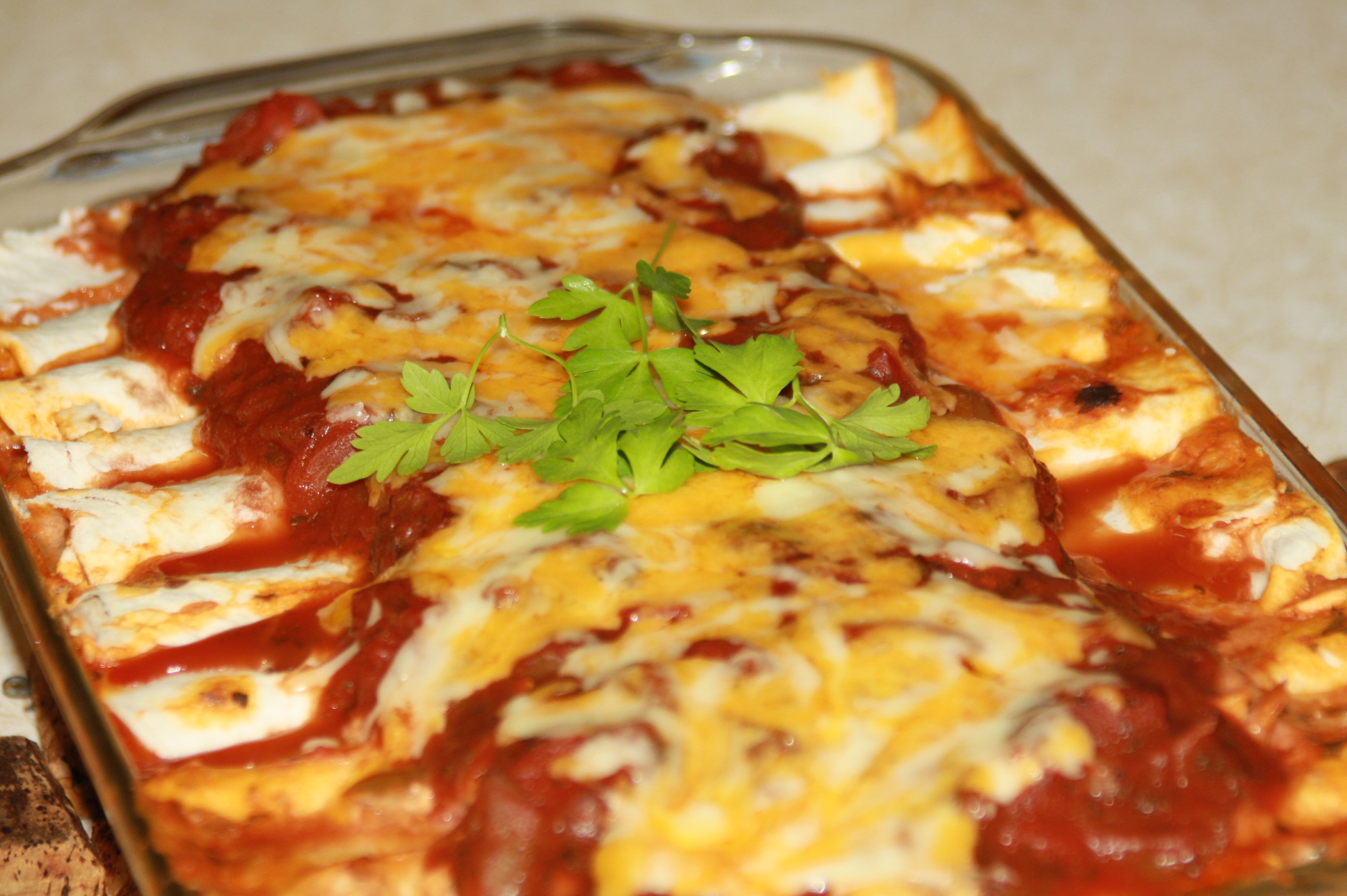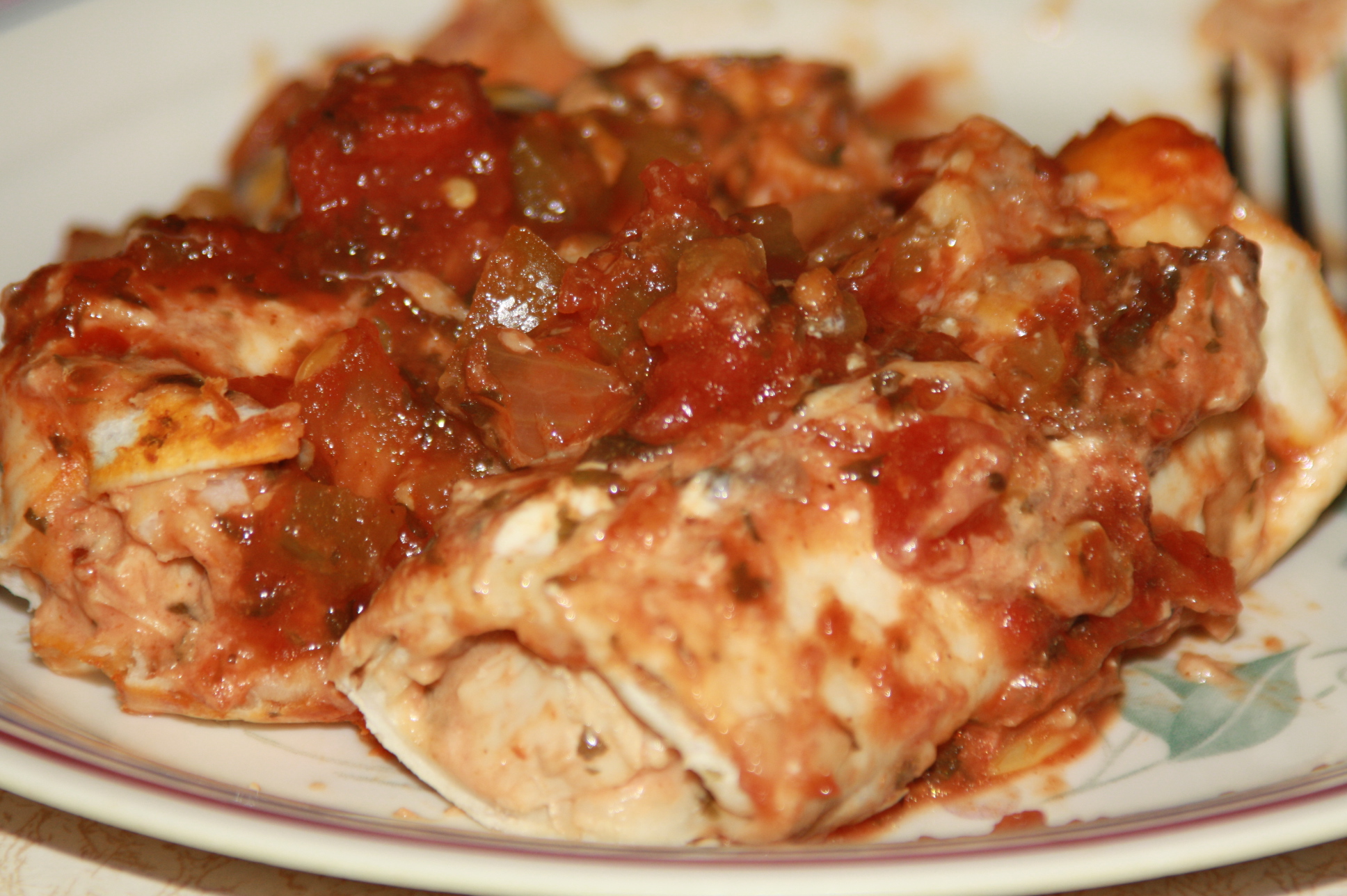 Main Dishes
Book 1
Turkey