Tim says pretty much just throw stuff in until it tastes good. With that said, here is a guess at a recipe.
1 cup frozen strawberries
1 medium banana, cut into chunks
1 handful of ice
About 1/4 cup orange juice
Put all ingredients in blender. Cover and blend on high speed about 30 seconds or until smooth. Pour mixture into 3 glasses.
Notes: Apple Juice works as a good base instead of OJ. You also might want to try raspberries, peaches, blueberries, or any other fruit you have available.
Serves 3.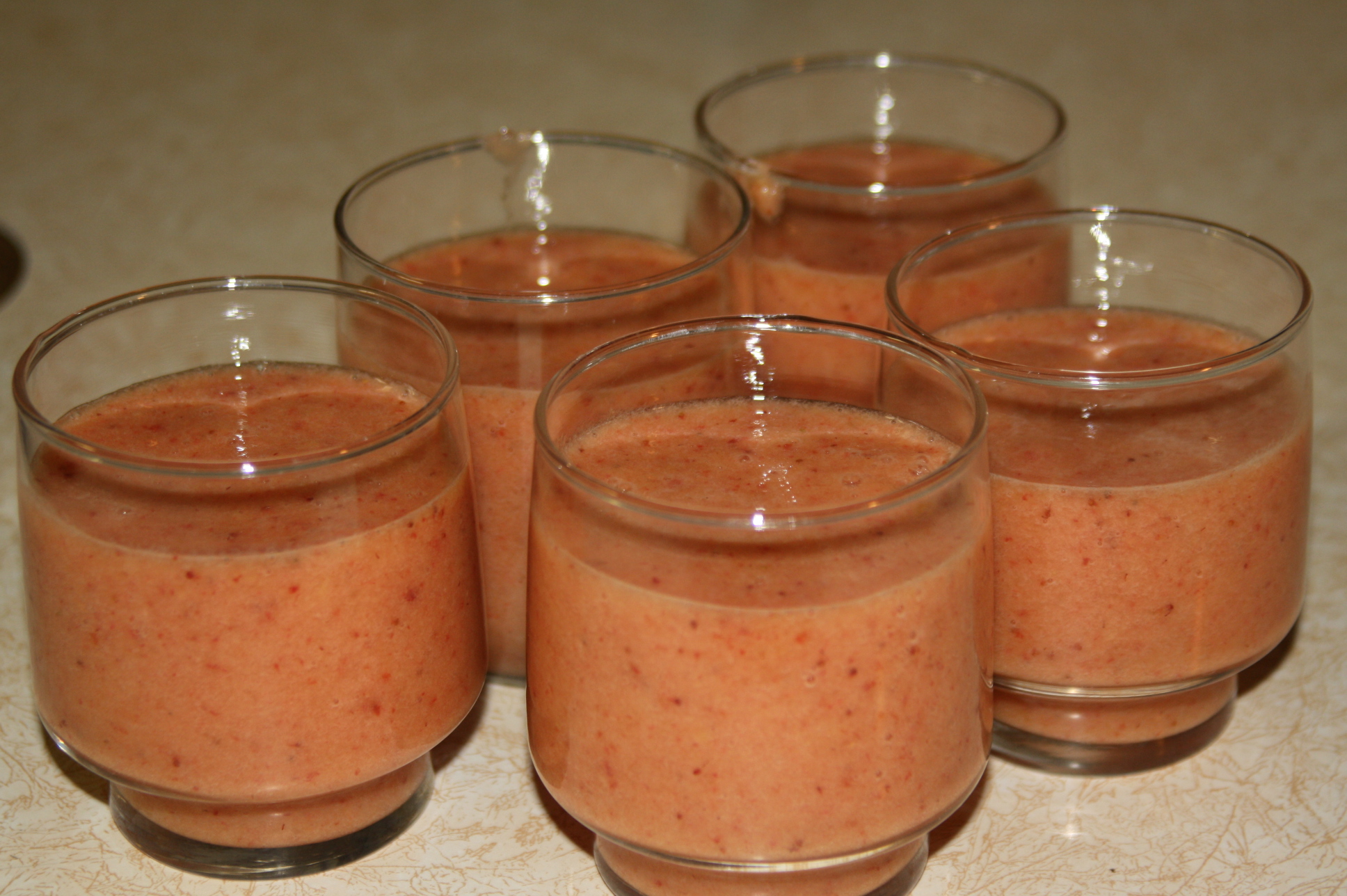 Appetizers & Snacks
Book 1