I think we had this when we were at Aunt Rene's for Thanksgiving one year. Neither Mom nor I actually remember eating it, but the recipe card says "Excellent" so hopefully it is. Note from Mom: I made it and it is really good!
1 bag tater tots (26 oz. - 1 1/2+ lbs.)
1 onion, chopped
8 oz. (1 cup) sour cream
1 can cream soup (celery, mushroom, chicken…)
2 cups (abt. 6 1/2 oz) shredded cheddar cheese
1 lb. (2 cups) frozen green beans
1/2 stick (melted) margarine
Pour green beans into greased 9x13" pan. Sprinkle with onions. Combine sour cream & soup in a bowl and distribute spoonfuls on top of onions. Cover with tater tots & sprinkle with shredded cheese. Pour melted margarine on top. Bake for 1 hour at 350 degrees.
Serves 8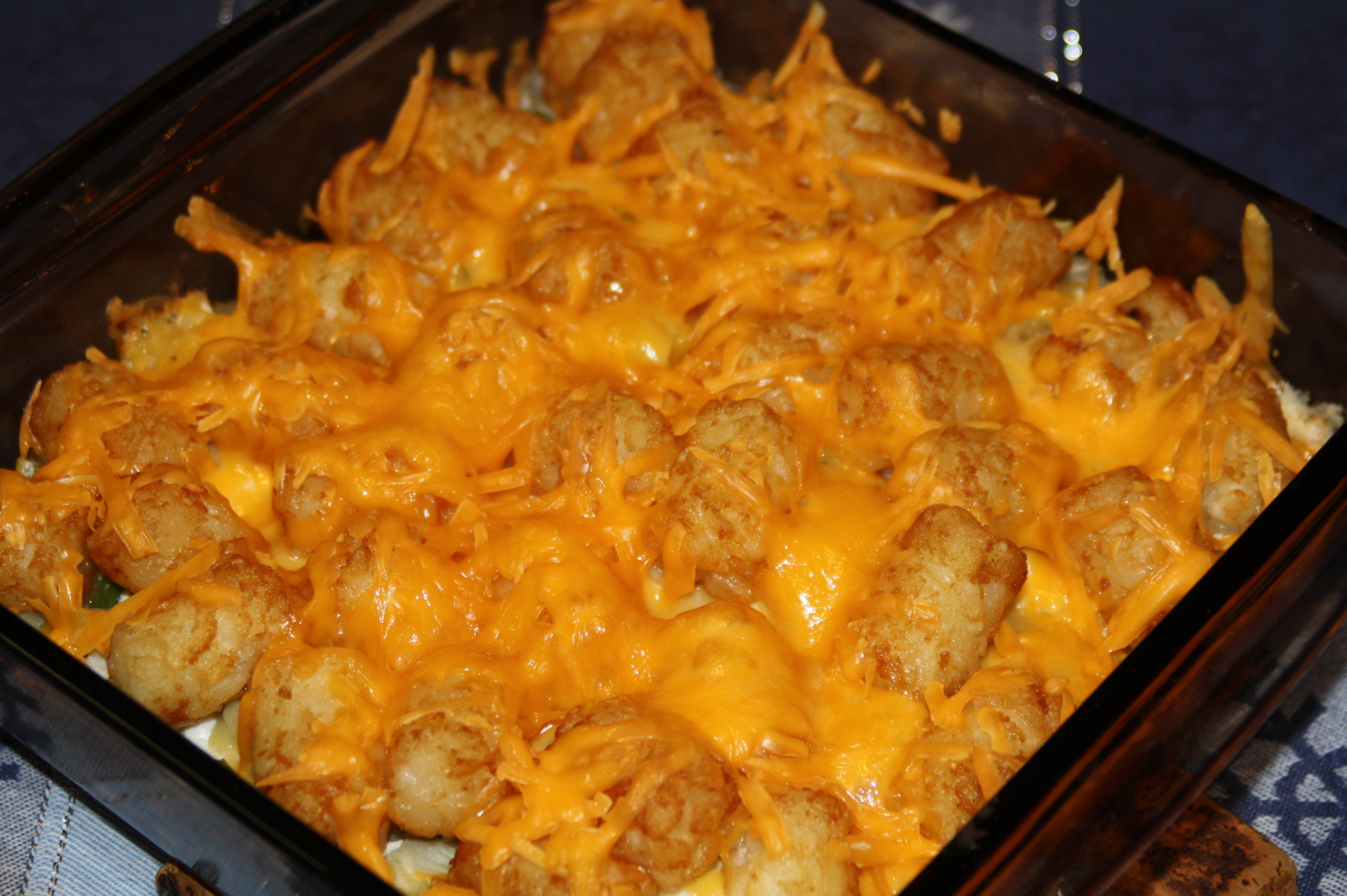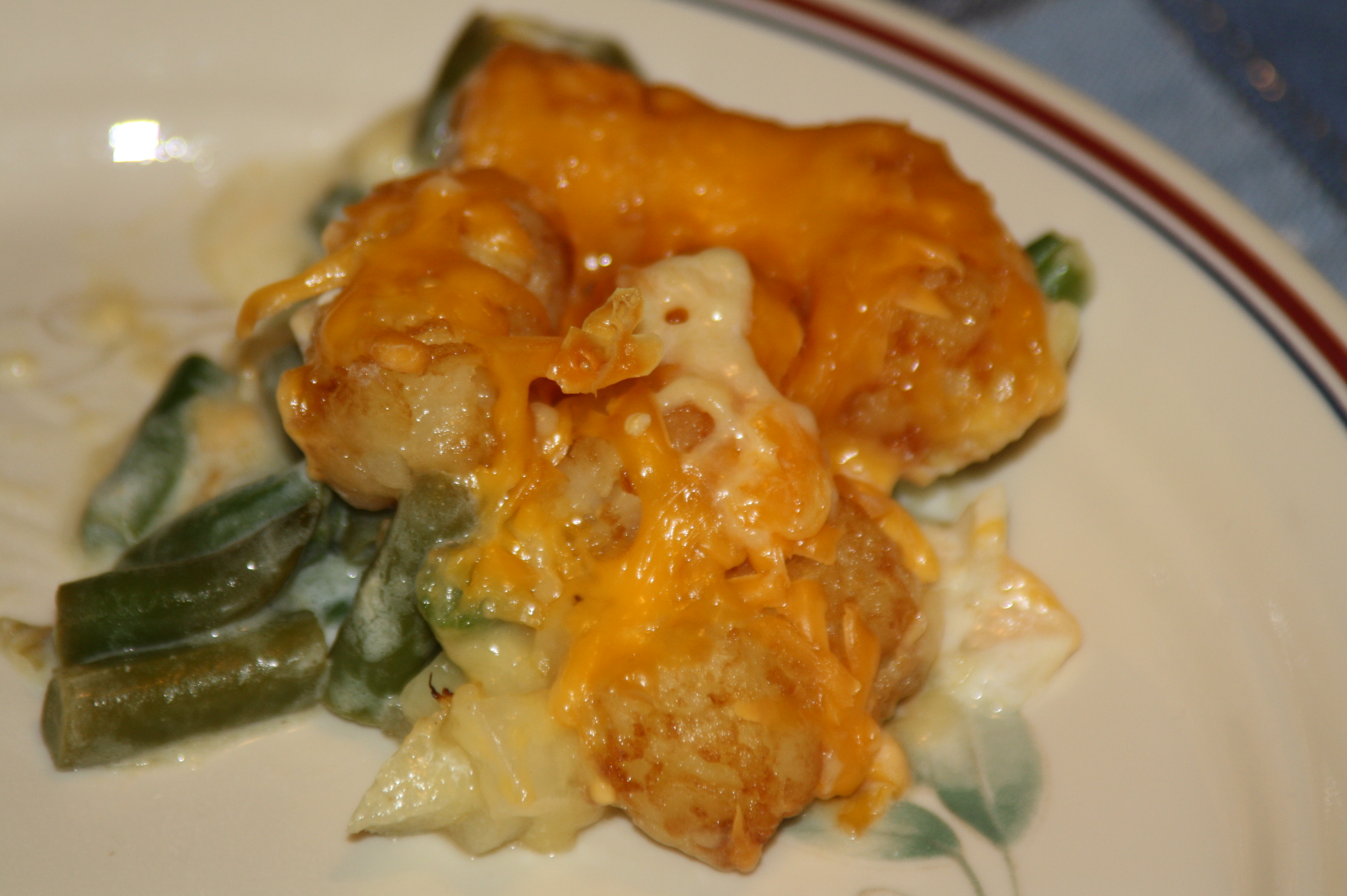 Side Dishes & Sauces
Book 1