This was the closest Mom could come to getting Dad a Carvel ice cream cake when they lived in Tennessee, and there were no Carvels within 100+ miles! Its similar to the Chocolate Nut "Pie" recipe, only with crunchy Oreos.
1 15 oz. pkg. Oreo cookies
1 cup butter or margarine
8 oz. cream cheese
1 8 oz. tub Cool Whip, divided
1 cup confectioner's sugar
1 lg. pkg. (5.8 oz) instant chocolate pudding
Crush cookies and sprinkle in bottom of 9x13" pan. Leave about 8 cookies for top. Melt butter and pour over cookies, and mix. Let stand in refrigerator for one hour.
Mix cream cheese, 1/2 container of Cool Whip and powdered sugar until smooth. Spread over cookies. Make pudding per box instructions, and gently spread over cream cheese mixture. Refrigerate another hour.
Spread remaining Cool Whip on top and sprinkle with reserved crushed cookies. Refrigerate or freeze approximately one hour before serving.
To serve, immerse bottom 1/2" of pan in hot water to soften the bottom layer before cutting.
20 Servings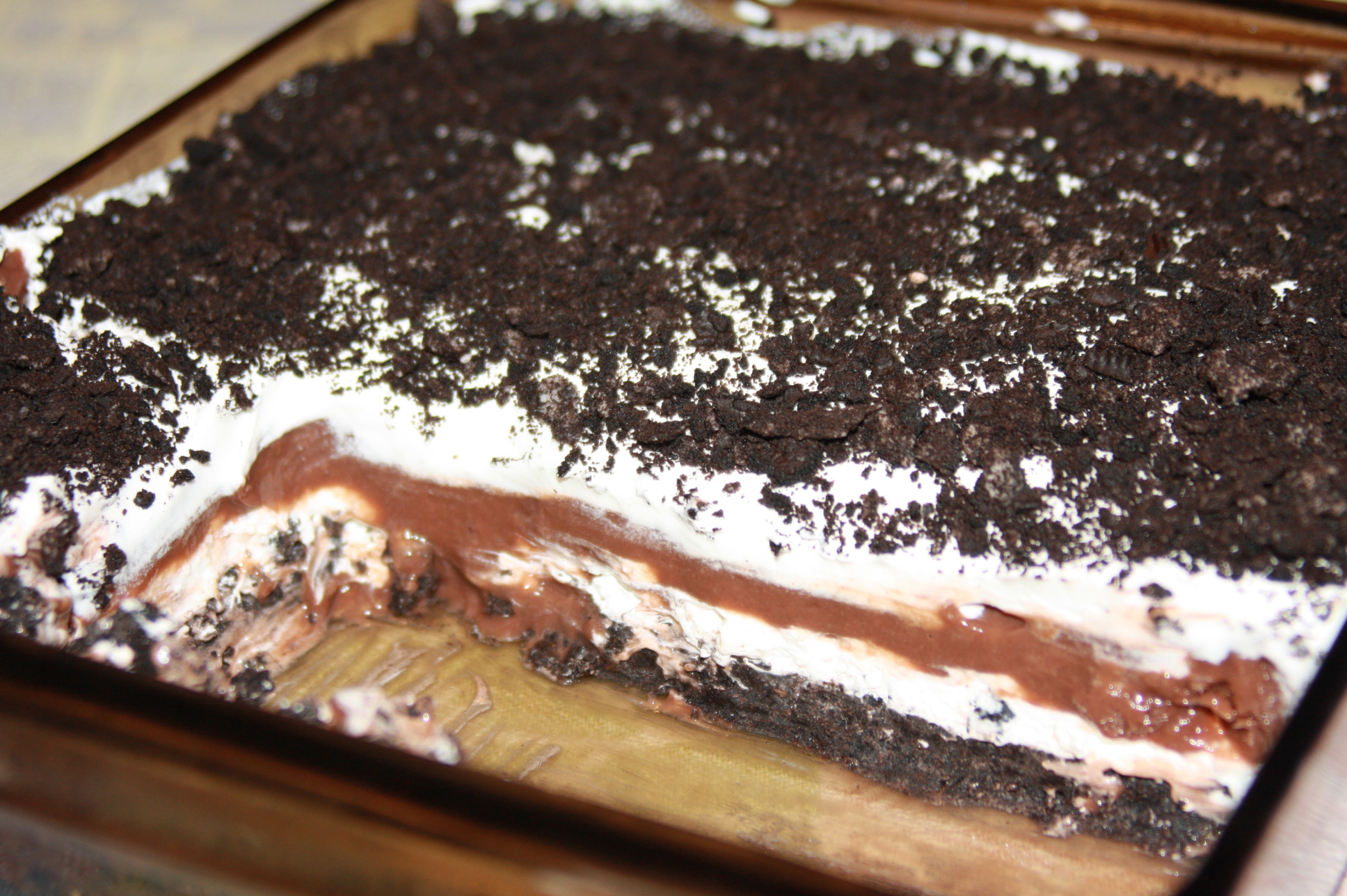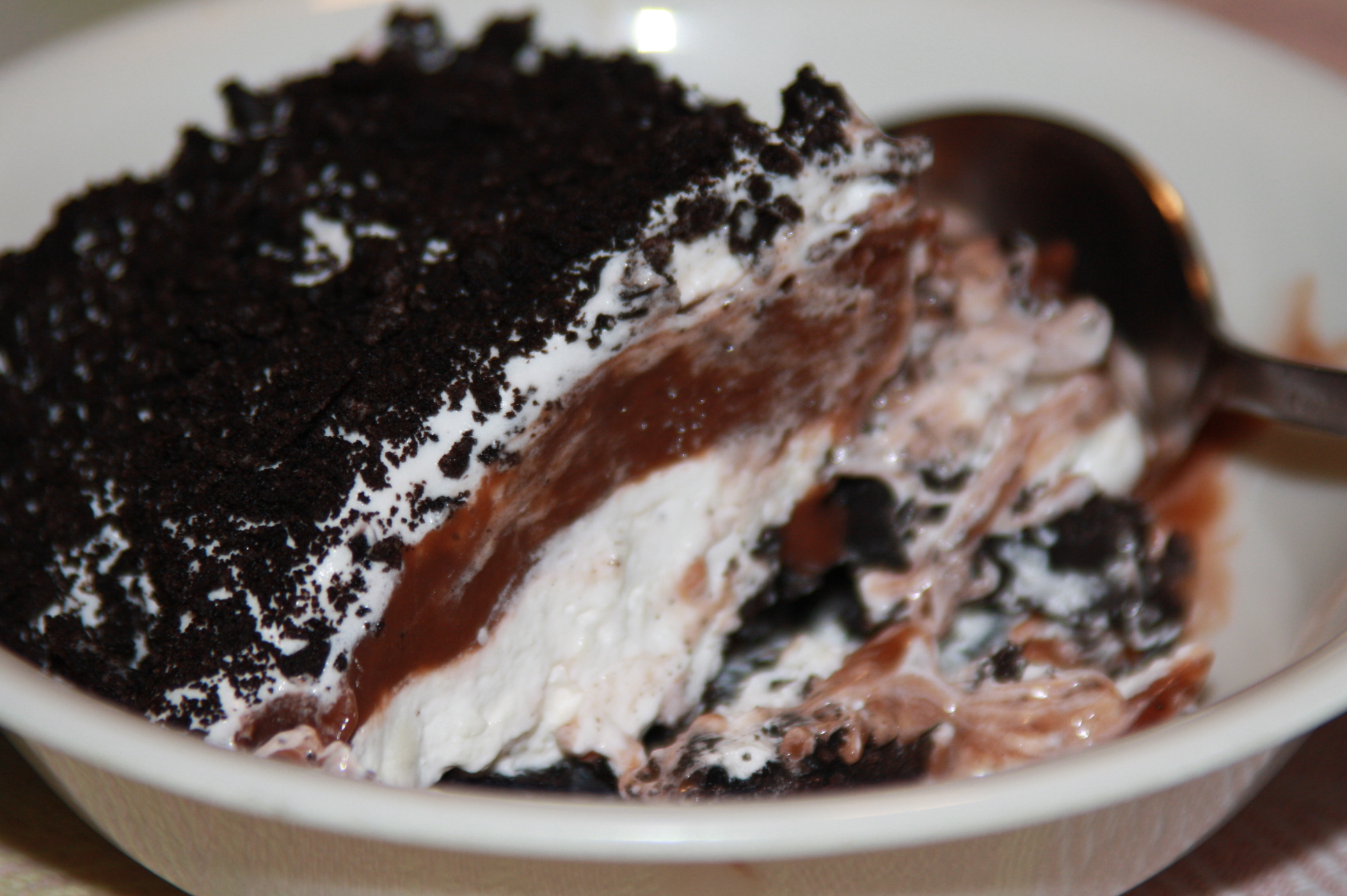 Desserts
Book 1
Chocolate