Mom makes this on Sunday mornings and it is very good.
1 1/4 cup sugar, divided
1 tablespoon cinnamon
1 stick (1/4 lb.) margarine
2 eggs
1 cup sour cream
1 teaspoon vanilla
2 cups flour
1 teaspoon baking soda
1/4 teaspoon salt
1/2 cup chopped pecans
Mix 1/4 cup of the sugar with the cinnamon, and set aside. Cream remaining sugar (1 cup) and margarine in mixing bowl. Add eggs. Add sour cream and vanilla. Beat well. Sift together remaining dry ingredients (flour, baking soda, and salt), and add gradually. Pour 1/2 of batter into round greased tube pan. Sprinkle with half of the nuts and cinnamon/sugar mixture. Spread remaining butter and sprinkle with remaining nuts and sugar mixture. Bake at 350 degrees for 35 to 40 minutes.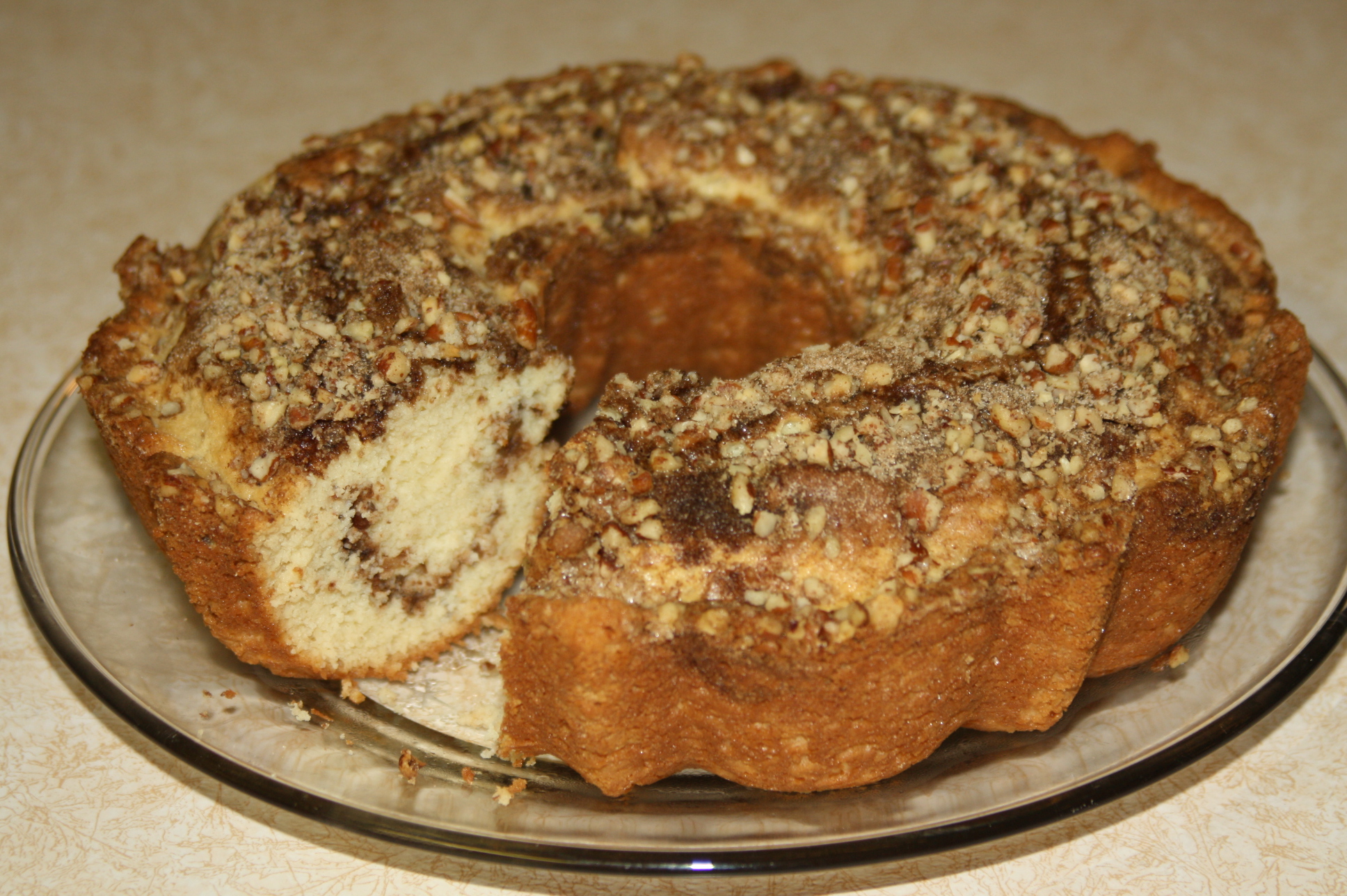 Breakfasts & Brunch
Book 1