Some random crew lady made this for a regatta that Rachel was in. Mom and Rachel ate it and say its really good. Actually Mom says its not just really good, its incredibly good. An awesome alternative to GORP, if you don't take it hiking.
3 cups Rice Chex
3 cups Corn Chex
3 cups Honey Nut Cheerios
3 cups small pretzels (not sticks)
2 cups mixed nuts
12 oz. bag of dark chocolate M&M's
12 oz. bag of white chocolate chips or disks
Mix all ingredients (except white chocolate) together in a large bowl. Melt chocolate in microwave, stirring at 30 second intervals until smooth. Quickly pour and stir melted chocolate over dry ingredients, and mix well to coat. Spread onto waxed paper lined cookie sheet. Let set, then break into small chunks. Store in air tight container.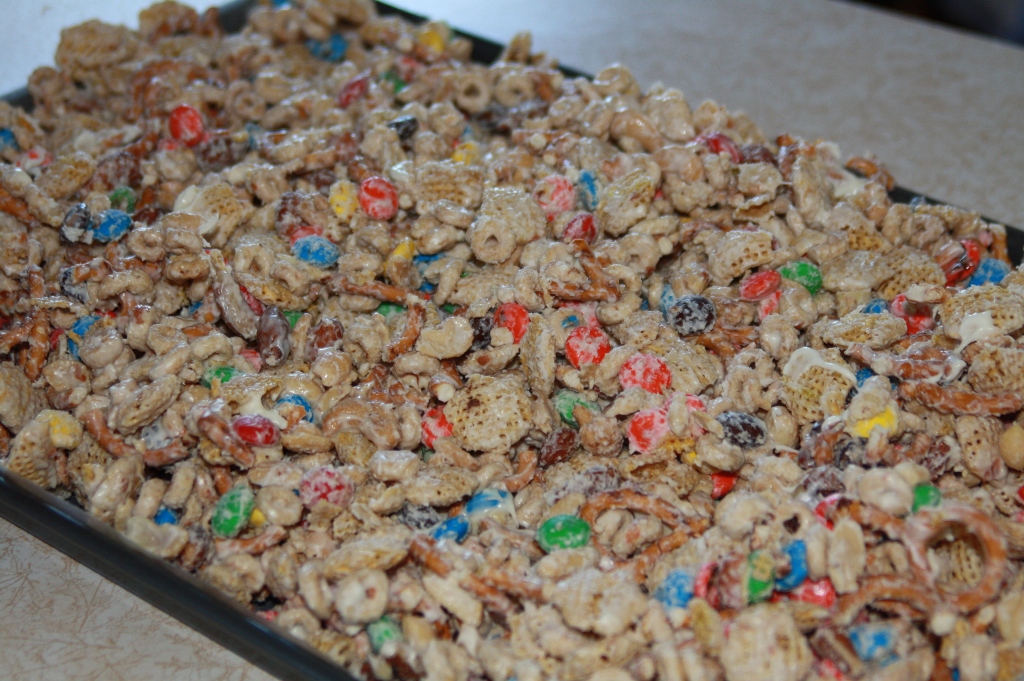 Appetizers & Snacks
Book 1