Mom says this is really good. Rachel says it is vile, but that is only because she doesn't like shrimp, so her opinion doesn't count. Also Shrimp Newburg is the really good shrimp thing that Canoe Island Lodge always has at the end of the buffet table on Saturday night (right before the meat carving dude).
2 tablespoons butter
1 1/2 tablespoons flour
3/4 teaspoon salt
A few grains of cayenne
1/2 cup cream
1/4 cup milk
2 cups cooked shrimp
2 egg yolks, beaten
2 tablespoons sherry
Parsley (optional)
Thin strips of pimento (optional)
Melt butter. Add flour, salt and cayenne; whisk well. Whisk in cream and milk gradually, and bring to a boiling point, stirring constantly. Add shrimp. Just before serving, add egg yolks and sherry. Garnish with parsley and thin strips of pimento, if desired.
Yield: 4 servings
Serve on rounds of puff pastry or on rice.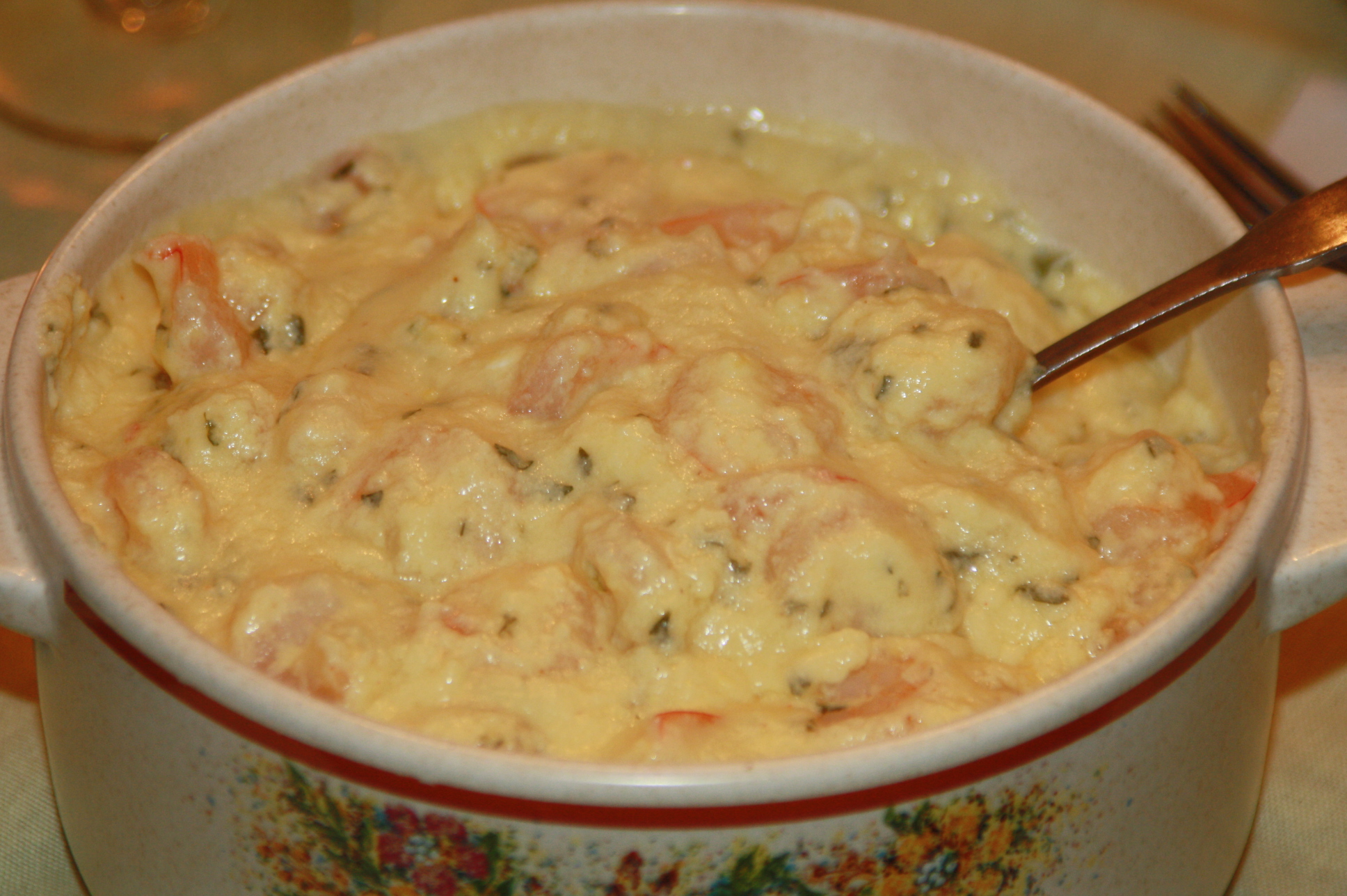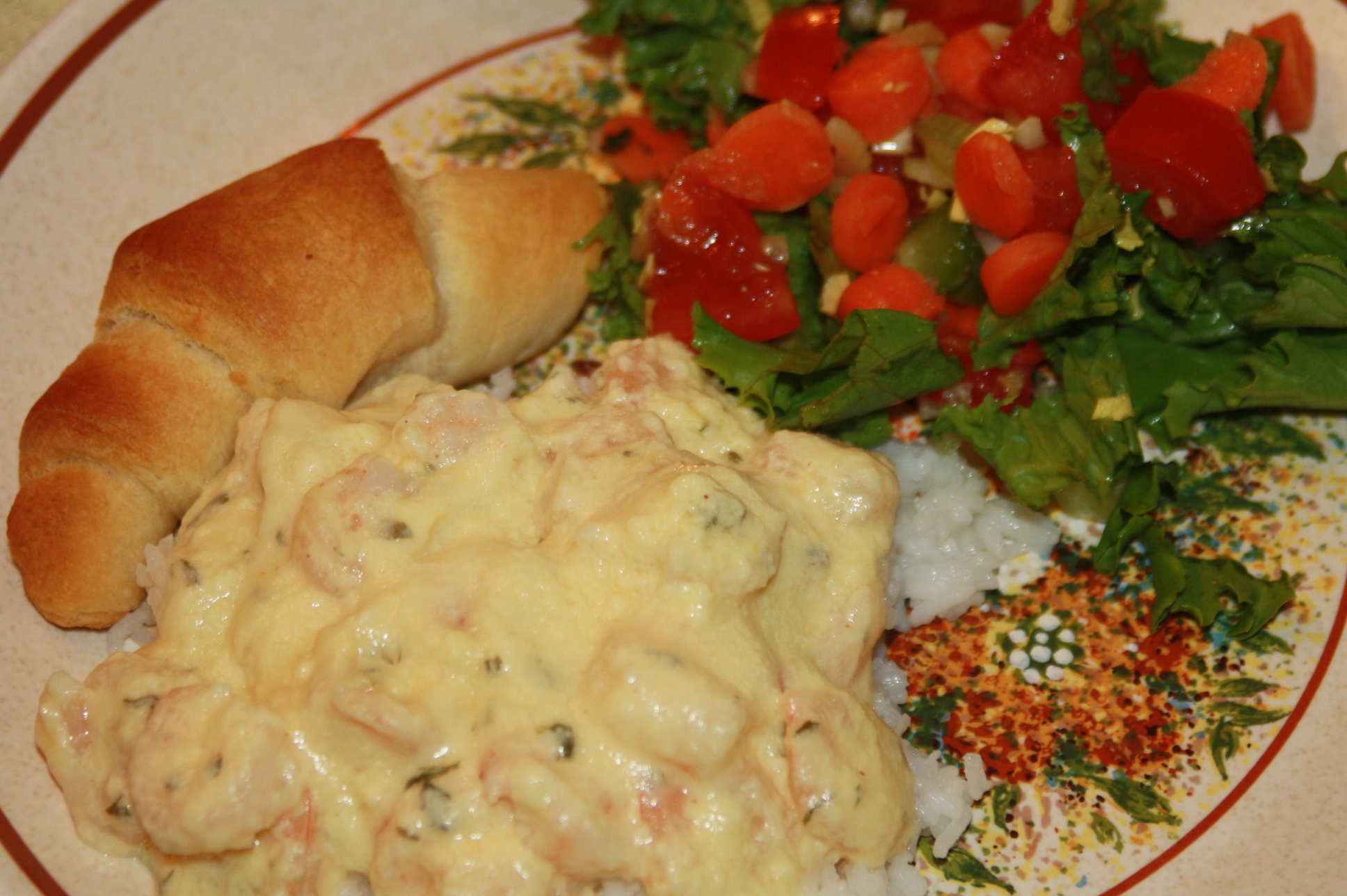 Main Dishes
Book 1
Shrimp