This is another good recipe to make when you have company staying overnight.
1/2 cup butter or margarine, divided
2 tablespoons all purpose flour
1/2 teaspoon salt
1/8 teaspoon pepper
2 cups milk
1 cup (4 oz) shredded Velveeta cheese
1 1/2 cups cubed fully cooked ham (abt 8 oz.)
1/4 cup sliced green onions
12 eggs, beaten
1 can (4 oz) sliced mushrooms, drained (optional)
3/4 cup seasoned bread crumbs
Additional sliced green onions
Melt 2 tablespoons butter in a medium saucepan. Add flour, salt, pepper, cook and stir with wire whisk until mixture begins to bubble. Gradually stir in milk; cook until thickened and bubbly, stirring constantly with whisk. Remove from heat. Add cheese; mix well and set aside. In a large skillet, sauté ham and onions in 3 tablespoons butter until onions are tender. Add eggs; cook and stir until they begin to set. Add optional mushrooms and cheese sauce; mix well. Pour into a greased 11x7" pan. Melt remaining butter; toss with bread crumbs. Sprinkle over top of casserole with additional green onions, if desired. Cover and refrigerate for 2-3 hours or overnight. Bake, uncovered, at 350 degrees for 25-30 minutes or until top is golden brown.
Yield: 6-8 servings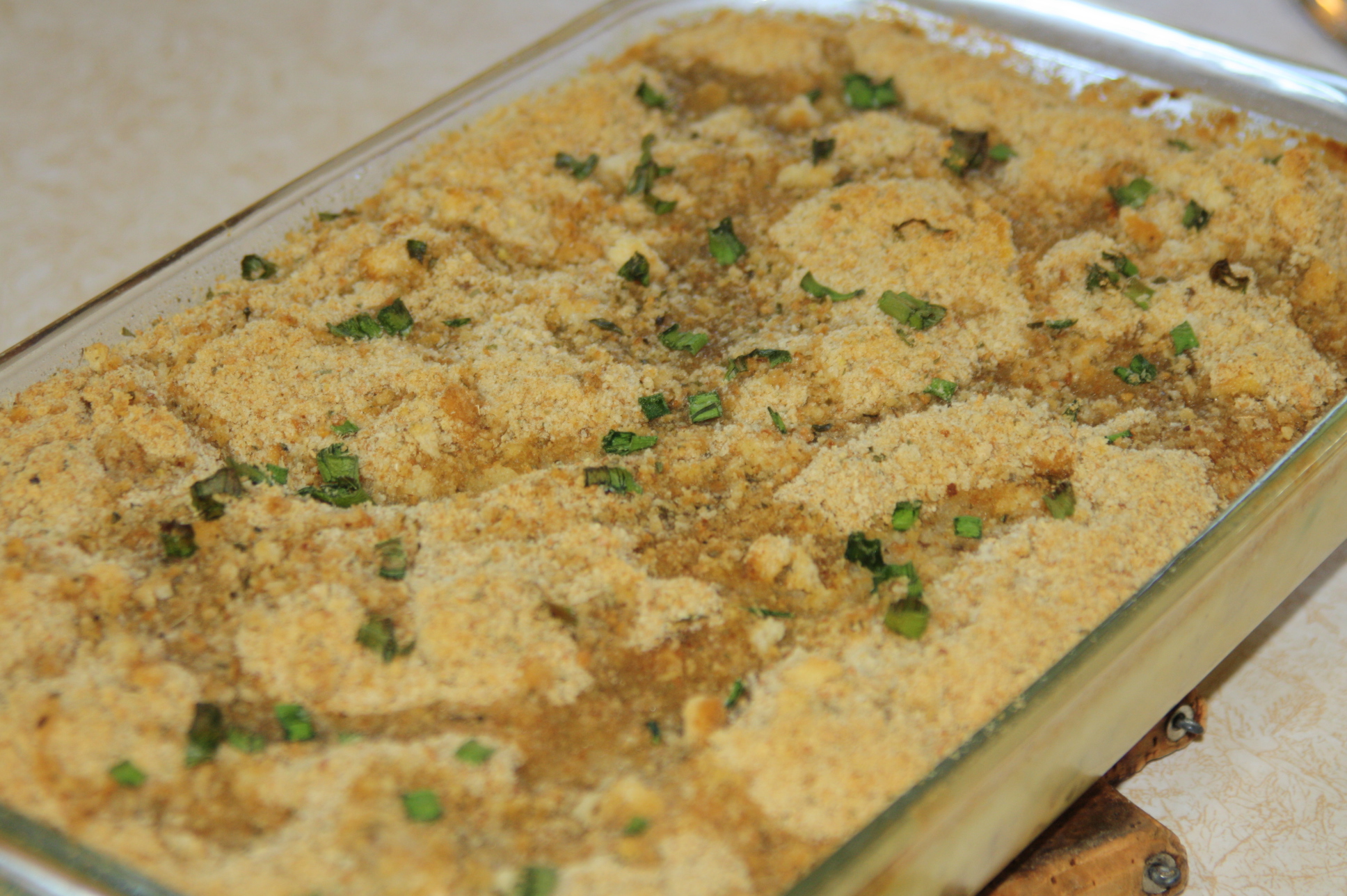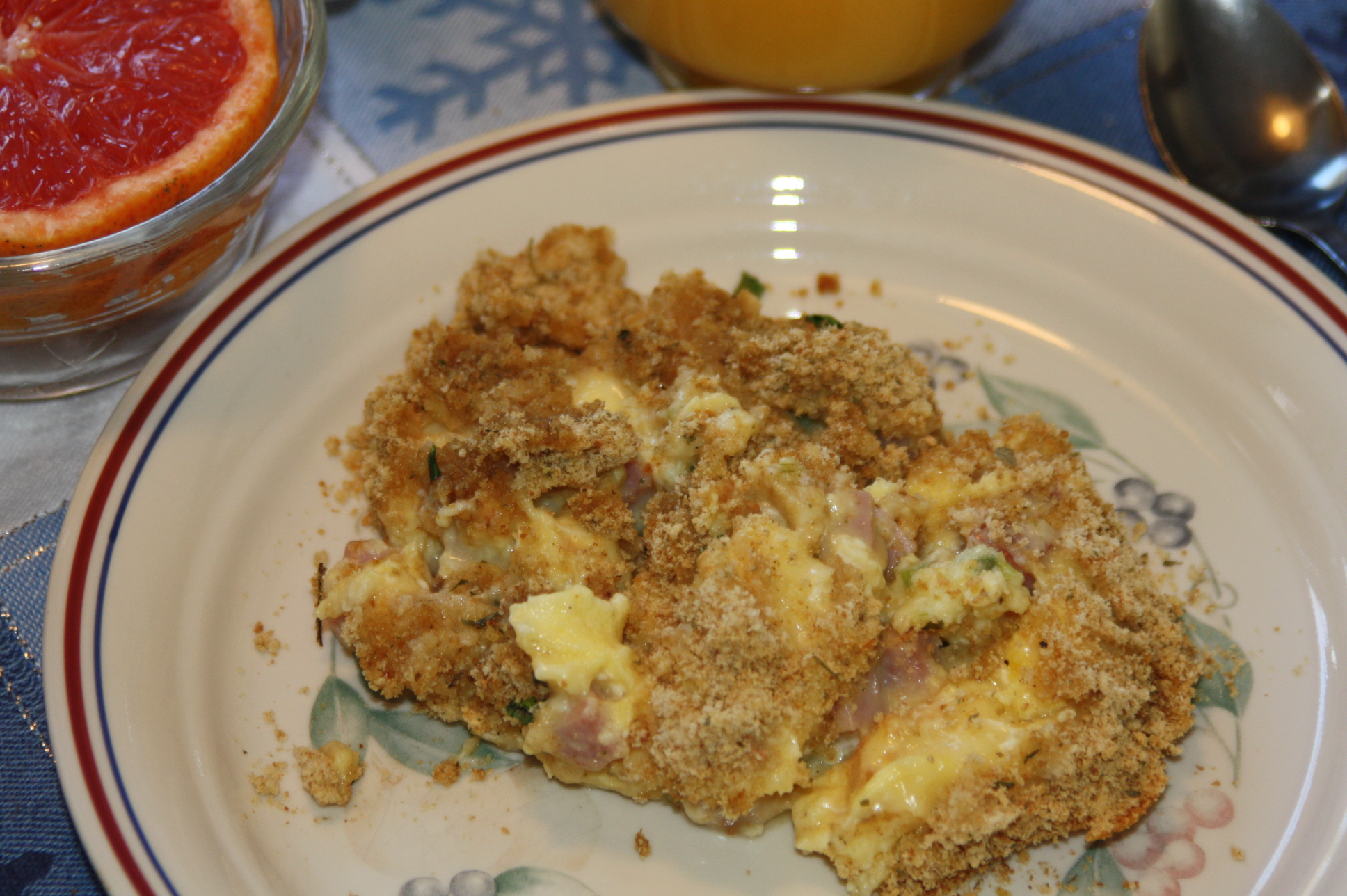 Breakfasts & Brunch
Book 1