This is also a standard recipe (from the back of the peanut butter chips bag), but it is very good (and makes cookies that are chocolate dough with peanut butter chips in them).
1 1/4 cups (2 1/2 sticks) butter or margarine, softened
2 cups sugar
2 eggs
2 teaspoons vanilla
2 cups unsifted all-purpose flour
3/4 cup cocoa
1 teaspoon baking soda
1/2 teaspoon salt
2 cups (12 oz. package) peanut butter chips
Cream butter or margarine and sugar until light and fluffy in large mixer bowl. Add eggs and vanilla; beat well. Combine flour, cocoa, baking soda and salt; blend into creamed mixture. Stir in peanut butter chips. Drop by teaspoonfuls onto ungreased cookie sheet. Bake at 350 degrees for 8 to 9 minutes. (Do not overbake. Cookies will be soft. They will puff during baking, flatten upon cooling.) Cool on cookie sheet until set, about 1 minute; remove to wire rack to cool completely.
Makes about 6 dozen.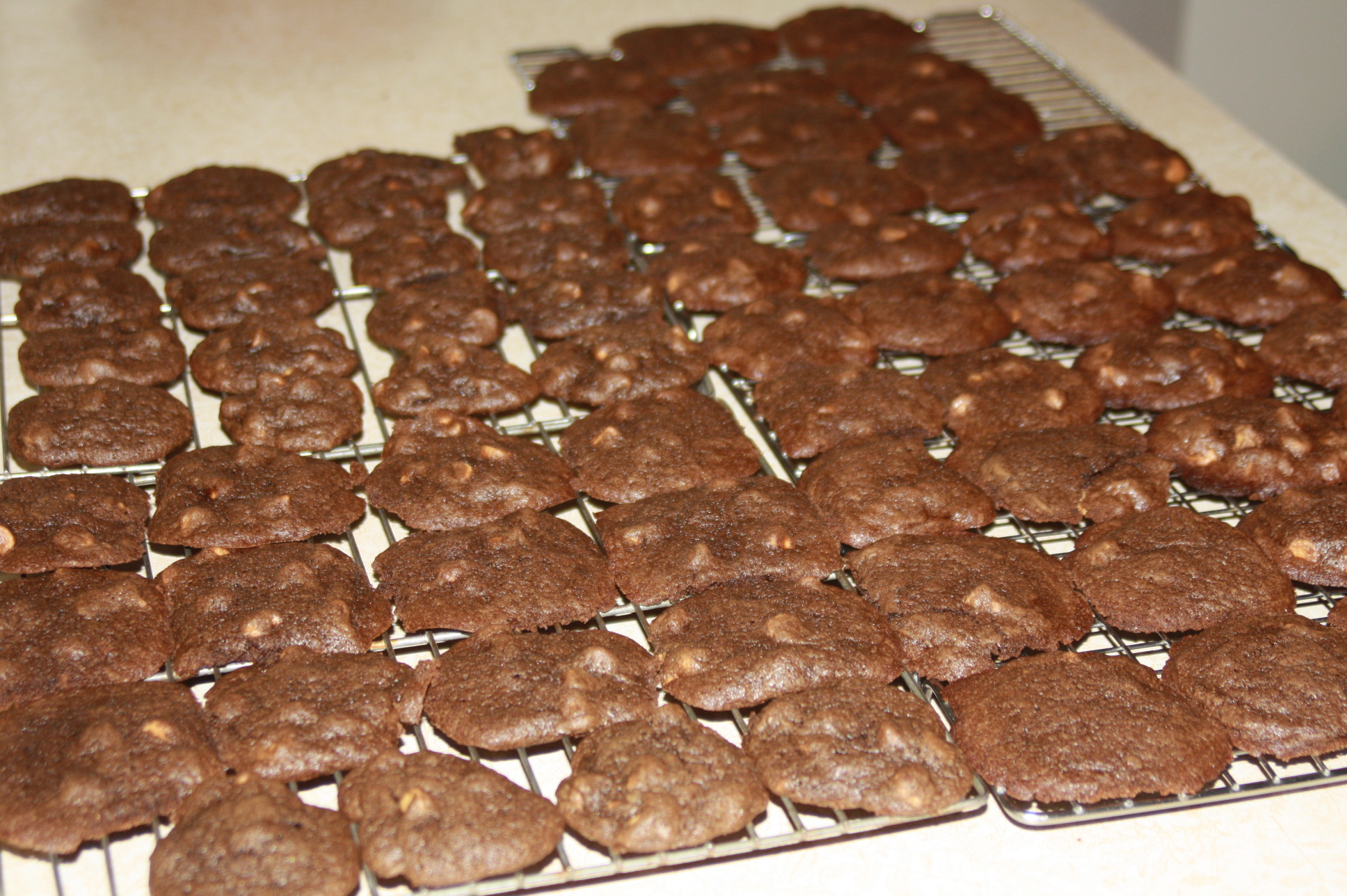 Desserts
Book 1
Chocolate