Very good. I think this is from Real Simple.
1 1/2 lbs. ground beef
1/2 cup bread crumbs
3/4 cup pesto
1 egg
1 1/2 teaspoons salt
3/4 teaspoon pepper
1 tablespoon olive oil
Grated Parmesan cheese
Combine ground beef, bread crumbs, 1/2 cup pesto, egg, salt, and pepper in large mixing bowl. Form into 12 meatballs (1/4 cup each). Bake at 350 degrees for 15 minutes. Turn, and then bake for another 10 minutes. Combine remaining 1/4 cup of pesto with olive oil, and spoon over meatballs. Sprinkle with Parmesan cheese.
Serve with couscous.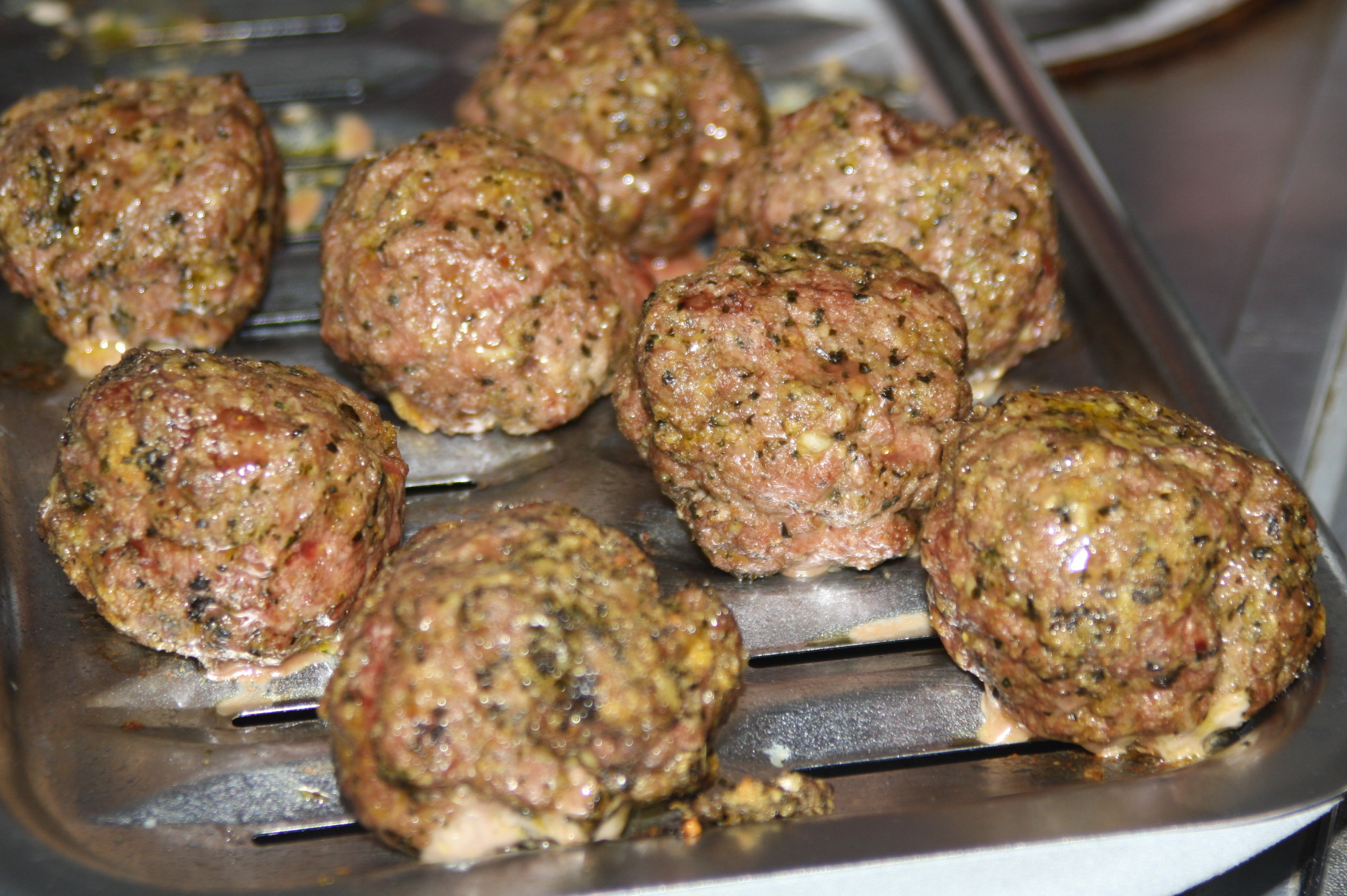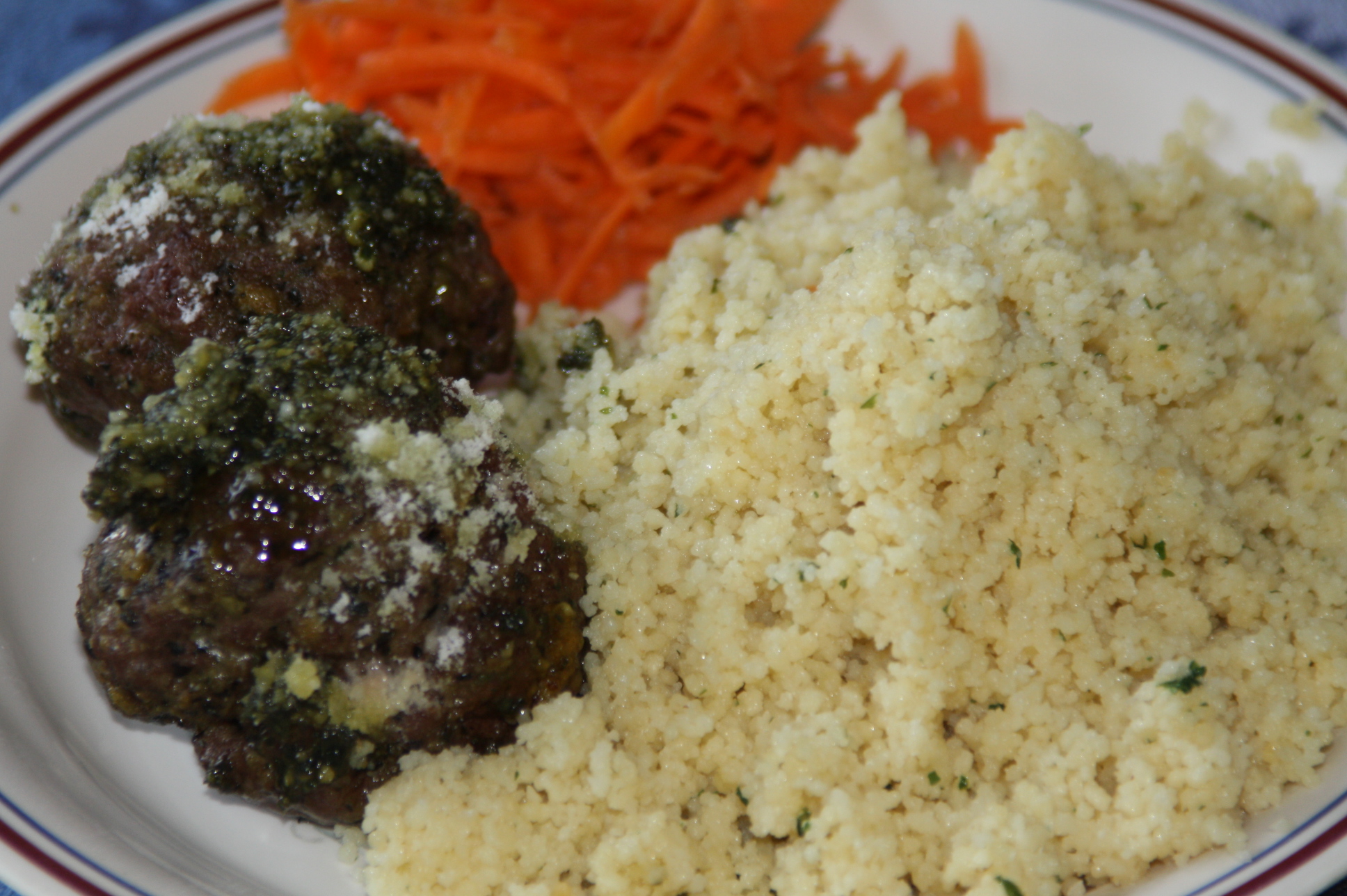 Main Dishes
Book 1
Recipes Without Pictures
Beef