Very excellent. I also recommend adding large pieces of green peppers to the pan about 2 minutes before cooking is done.
1 rotisserie chicken (pre-cooked), cut into pieces
2 tsp. olive oil
1 large clove garlic, thinly sliced
1 1/2 tablespoons light brown sugar
Pinch ground nutmeg
1 1/2 tablespoons red wine vinegar
1/2 cup orange juice
1 can (15 oz.) diced peaches, drained
OR 1/2 qt. jar Mom's pickled peaches, drained
1/4 cup fresh flat-leaf parsley leaves (optional)
1/2 green pepper, cut in 1" pieces (optional)
Cook the couscous according to the box directions.
Meanwhile, heat the oil in a large skillet over medium-low heat. Add the garlic and cook for 1 1/2 minutes. Add the sugar, nutmeg, vinegar, and orange juice and bring to a simmer. Add the peaches and continue to simmer until the liquid has reduced slightly, about 5 minutes. -OR- Heat oil and garlic, as above. Substitute 1/2 qt. jar of Mom's pickled peaches for the next 5 ingredients. Simmer, as above. Add parsley and/or green pepper, as desired.
Divide the couscous and chicken among individual bowls, top with the peach mixture, and sprinkle with the parsley (if using).
Serves 4-6, depending on size of chicken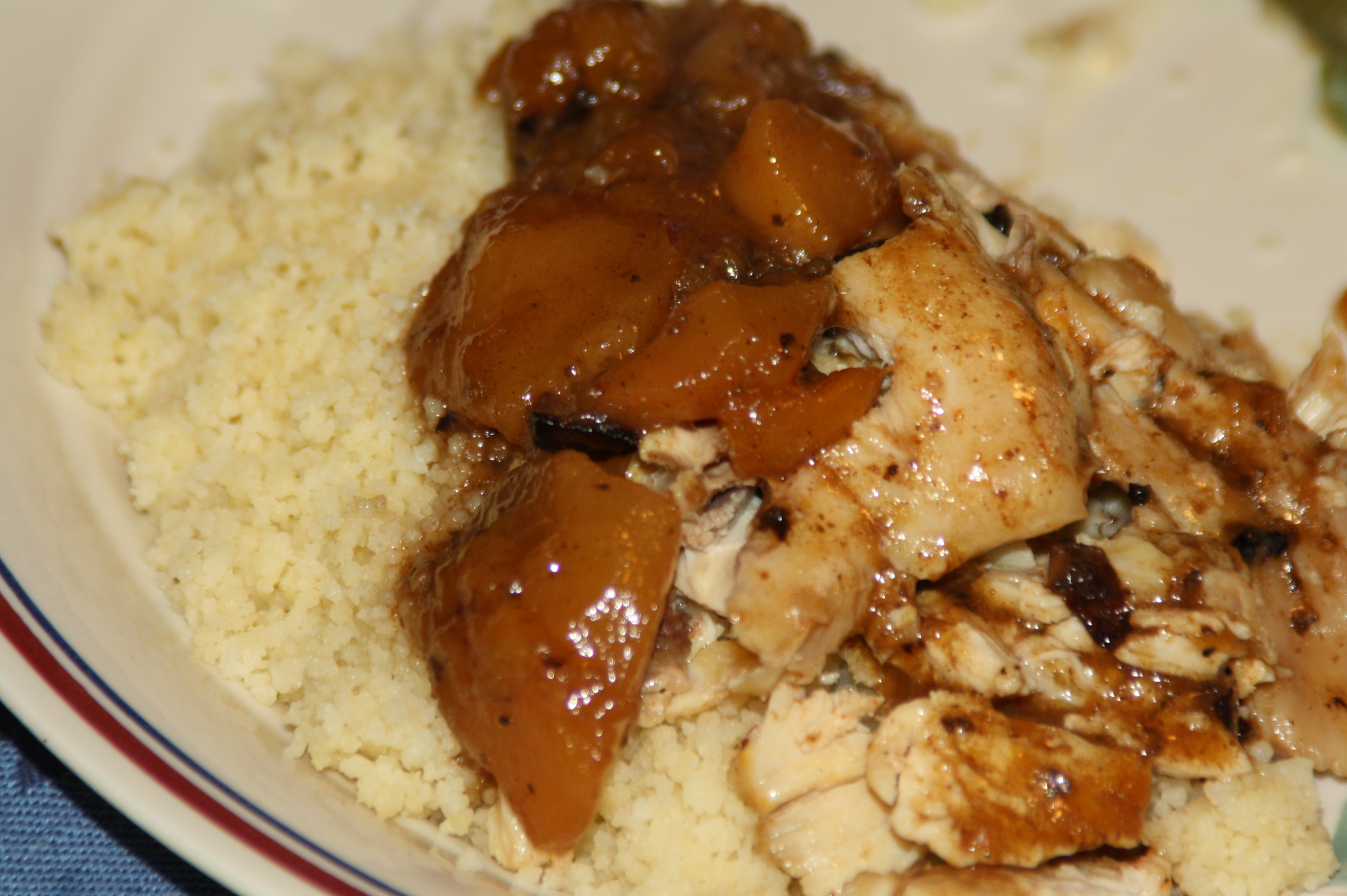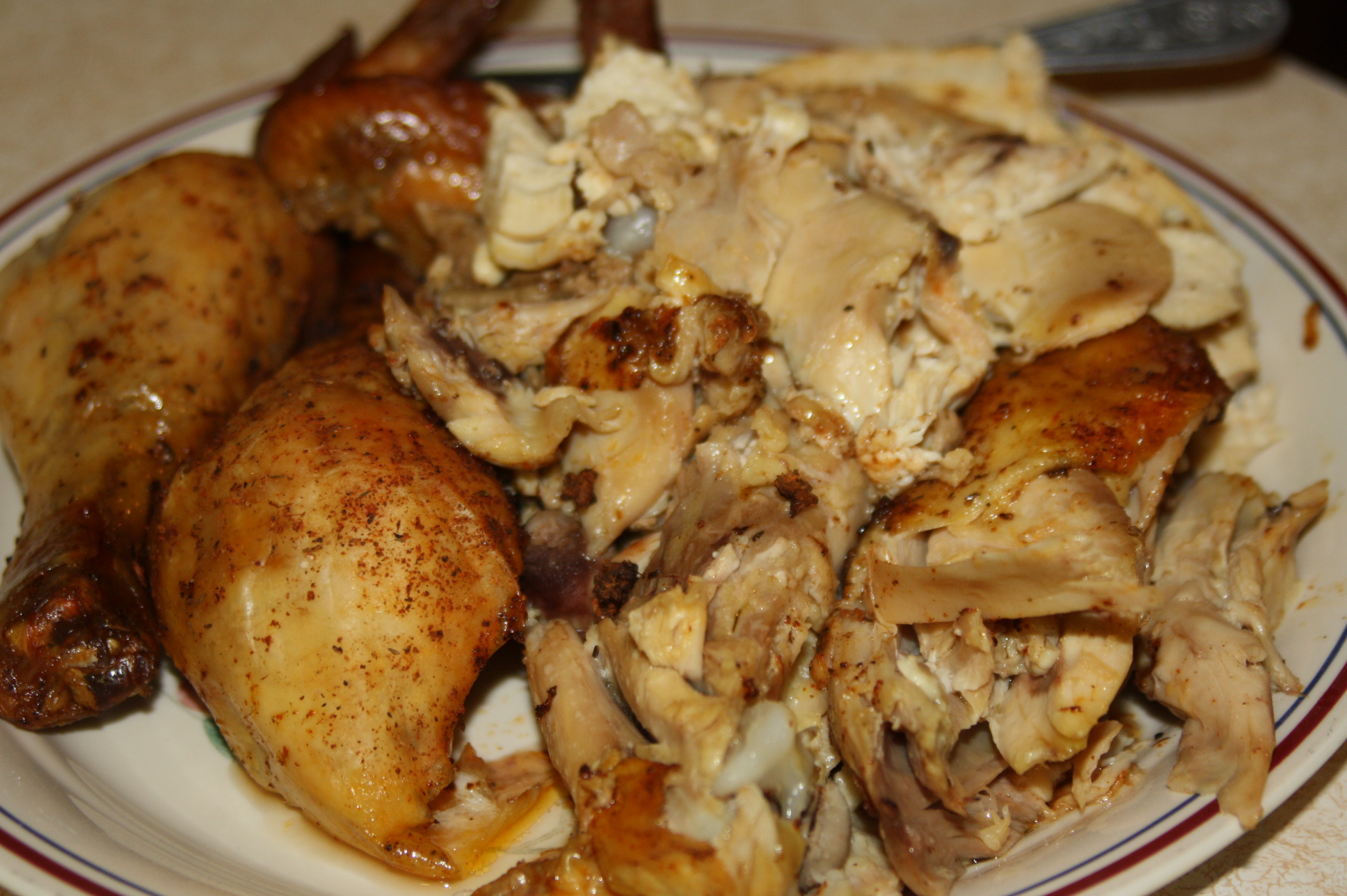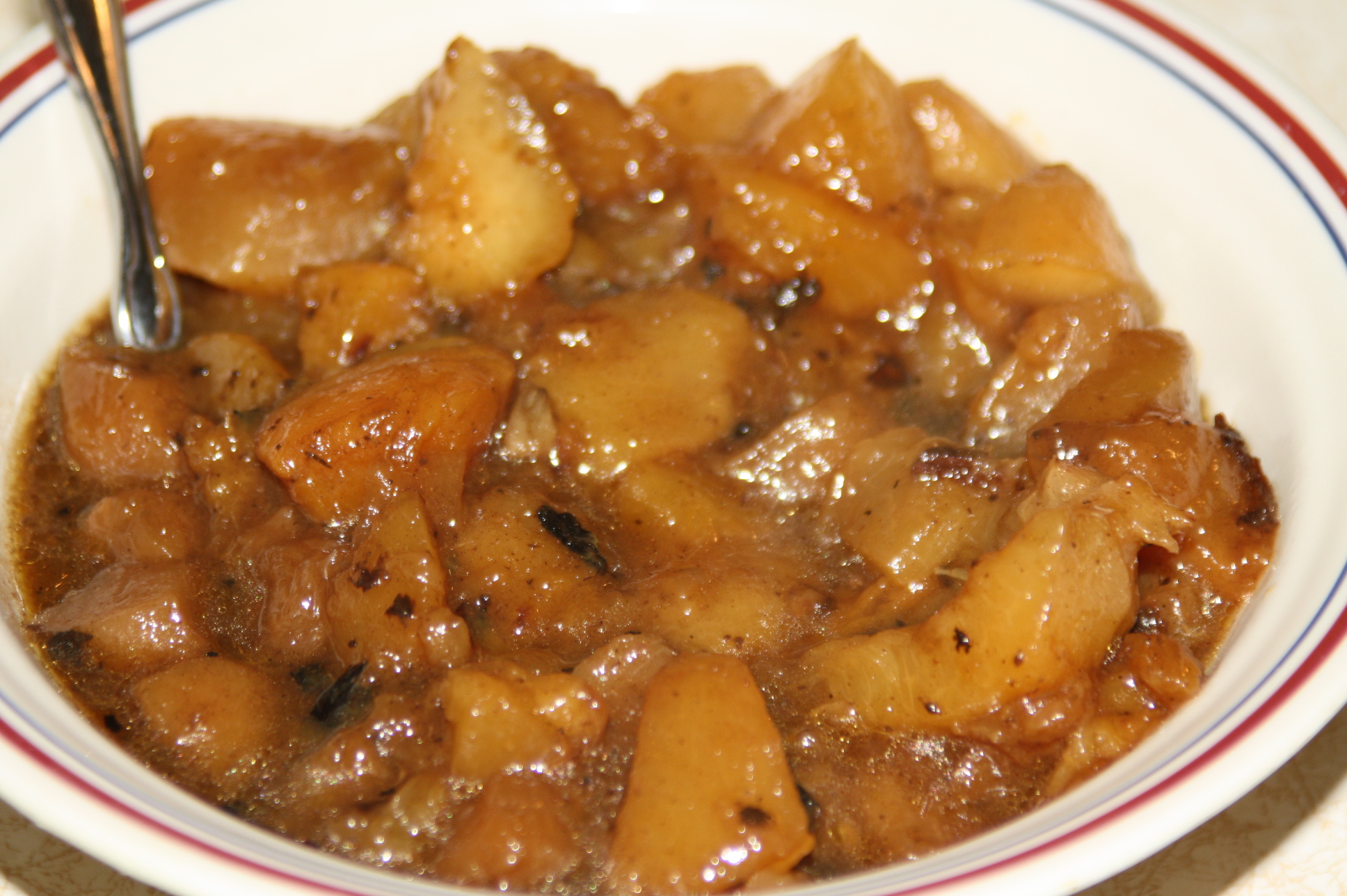 Main Dishes
Book 1
Chicken