This is the Cortesi family favorite (crustless) quiche. We usually make it with sausage from the freezer.
8 oz meat (sausage or ham)
8 oz cheese (swiss, mozzarella or mild cheddar)
1/2 cup flour or bisquick
2 egg
2 cups milk
salt & pepper to taste
paprika
Prepare meat (brown sausage and cut into 1/2" pieces, or dice ham) and grate cheese. Mix all ingredients with a wire whisk, beating eggs separately first. Pour into a greased quiche dish or deep dish pie plate. Sprinkle with paprika. Bake in 425 degree oven for 30 minutes.
Serves 4-6.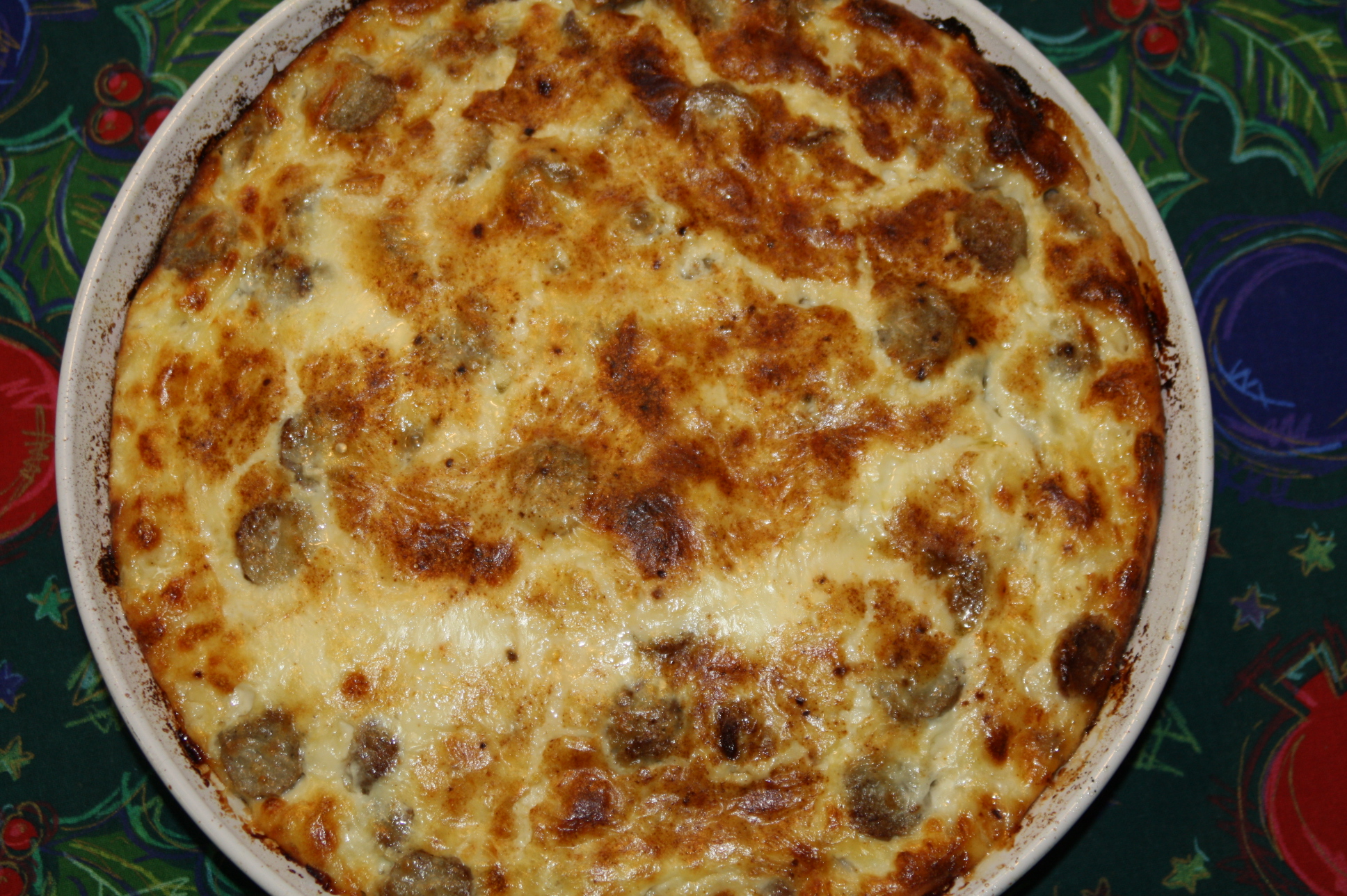 Main Dishes
Book 1
Recipes Without Pictures
Egg