Really good vegetable dish. Serve with Chicken Dish, Version 2 , and Fehma's Rice, Version 3 .
2 large onions, cut against the grain into thin slices
Olive oil
1/2 of a boneless skinless chicken breast, cut into 1" chunks
1 small eggplant, cut into thin wedges – 1/4" x 2"
3 large potatoes, cut into thin wedges – 1/4" x 1"
1 teaspoon salt
1 1/2 small long green chili peppers, diced
1 3/4 teaspoon meat masala
1 tomato, cut into chunks
3/4 teaspoon garam masala
Saute onions in olive oil; Add chicken and cook until done. In separate pan, saute eggplant in oil until soft. Put in bowl, set aside. Saute potatoes in oil until soft. Combine potatoes, salt, chili peppers, and eggplant in 6 qt. Dutch oven. Add meat masala, tomato, onion/chicken mixture and garam masala. Stir occasionally to keep from sticking.
Makes abt 4-5 cups
Serves 9-10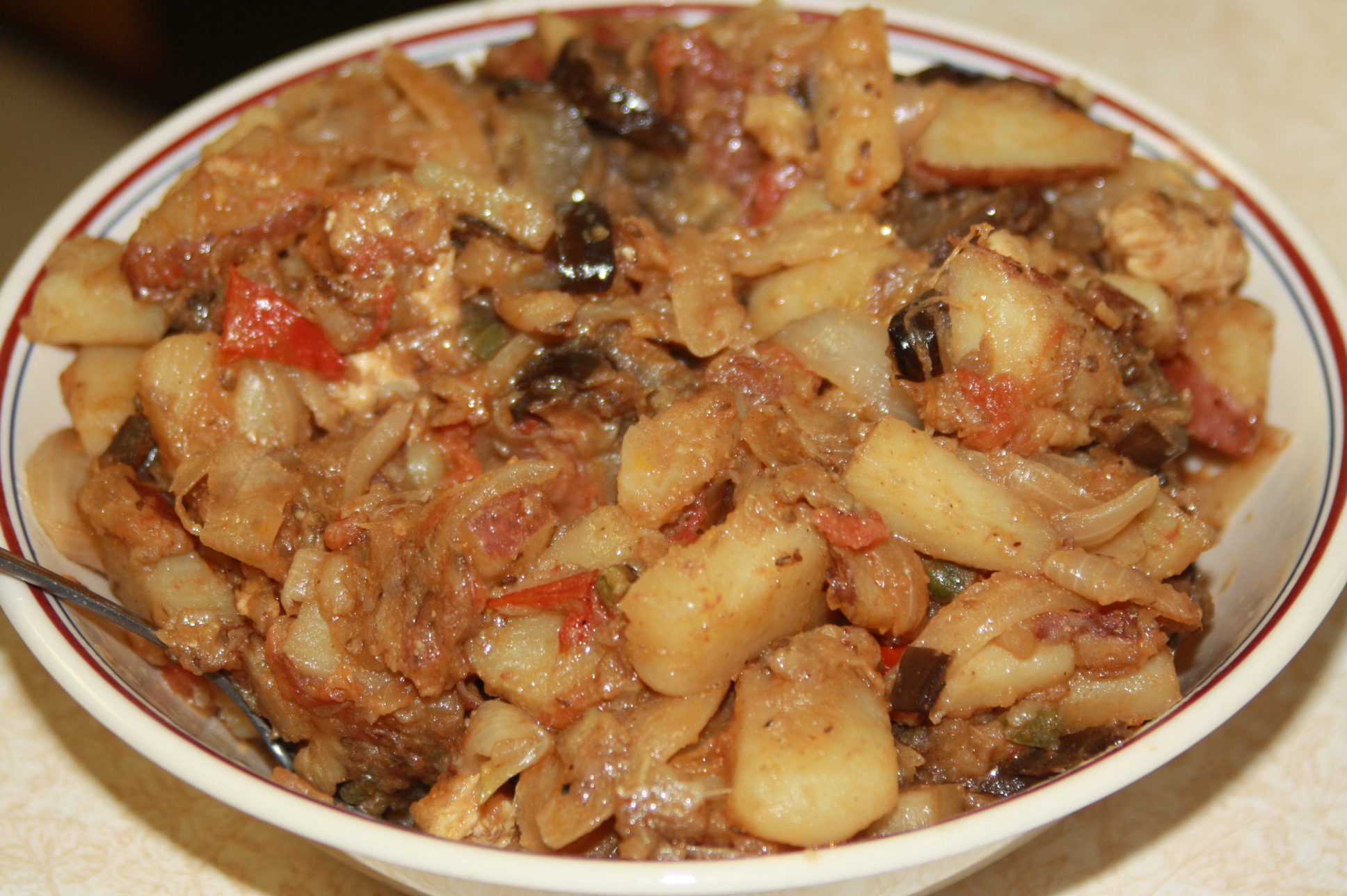 Fehma Food
Book 1
Potatoes