This recipe comes from the green "Win Her With Dinner" book. It is good for making with the Rosemary Pork (in the Main Dishes section). Pita, make sure you cut the tomatoes in half lengthwise.
4 RIPE plum (Roma) tomatoes
1 container (4 oz.) prepared pesto (or 3 pesto 'ice cubes')
1/4 - 1/2 cup grated Parmesan cheese
Rinse the tomatoes and slice them in half lengthwise. Scoop out and discard half of the insides. Fill each tomato with pesto, top with Parmesan, and put face up in small baking dish or pie plate. Bake in 400 degree oven for 10 minutes.
Serves 4.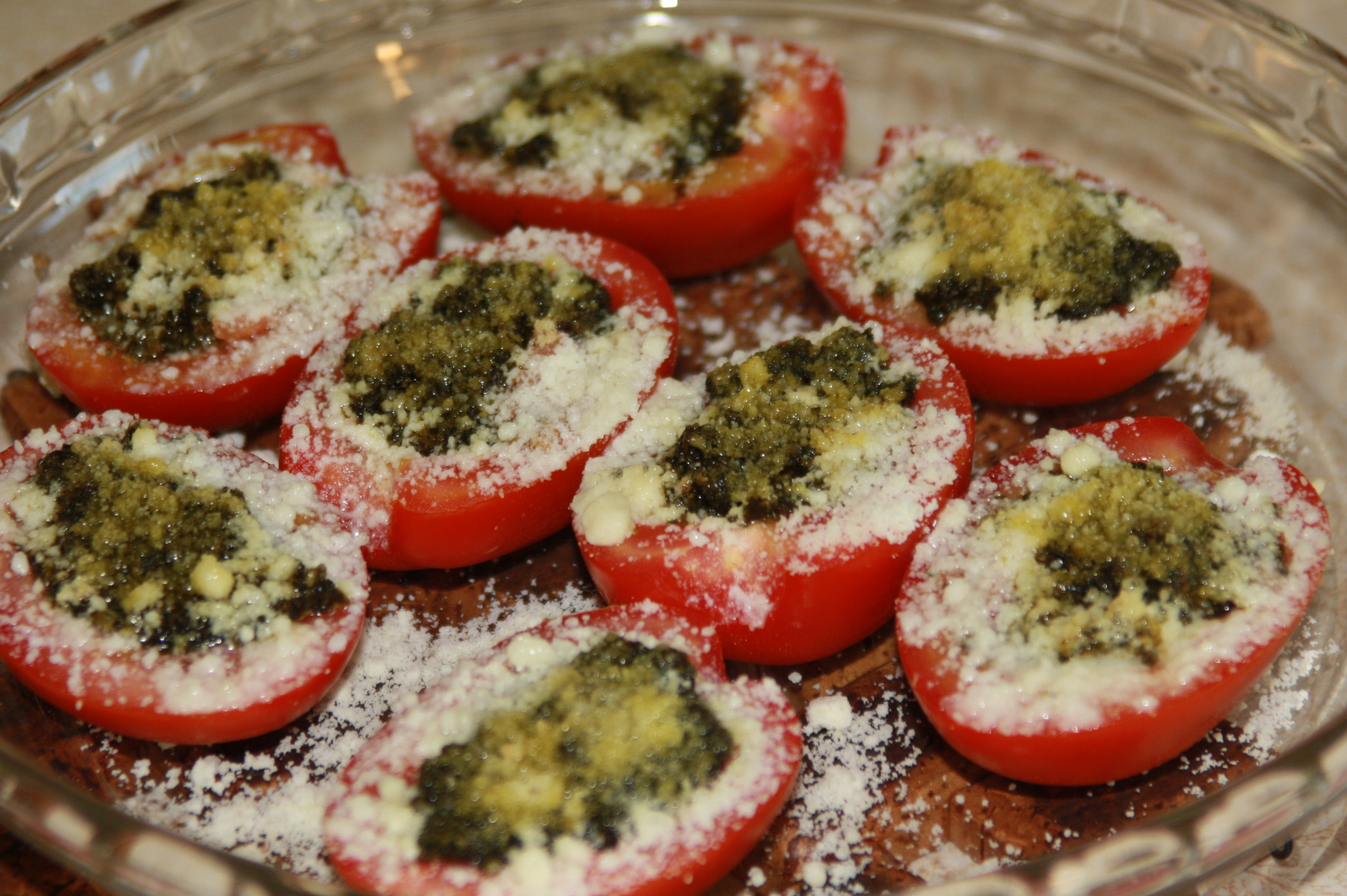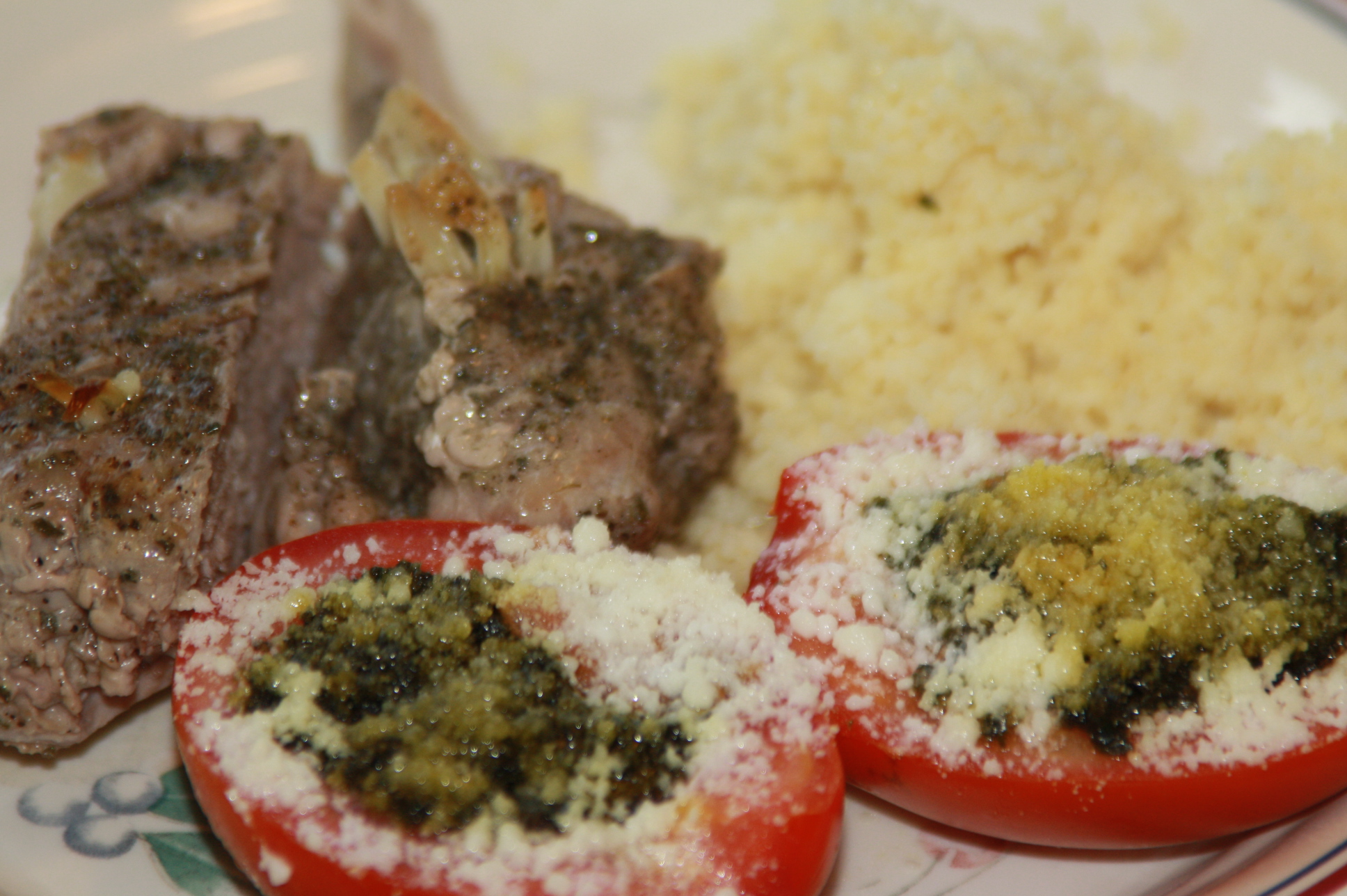 Side Dishes & Sauces
Book 1