Mom makes these to go on top of her Beef Stew .
3 Tbl margarine
1 1/2 cups flour
1 tsp baking powder
3/4 tsp salt
3/4 cup milk
3 Tbl snipped parsley or chives
Cut margarine into flour, baking powder and salt and parsley until mixture resembles fine crumbs. Stir in milk. Drop dough by spoonfuls onto hot meat or vegetables in boiling stew (do not drop directly into liquid). Cook uncovered 10 min. Cover and cook abt 10 min longer.
Yield: 8-10 dumplings.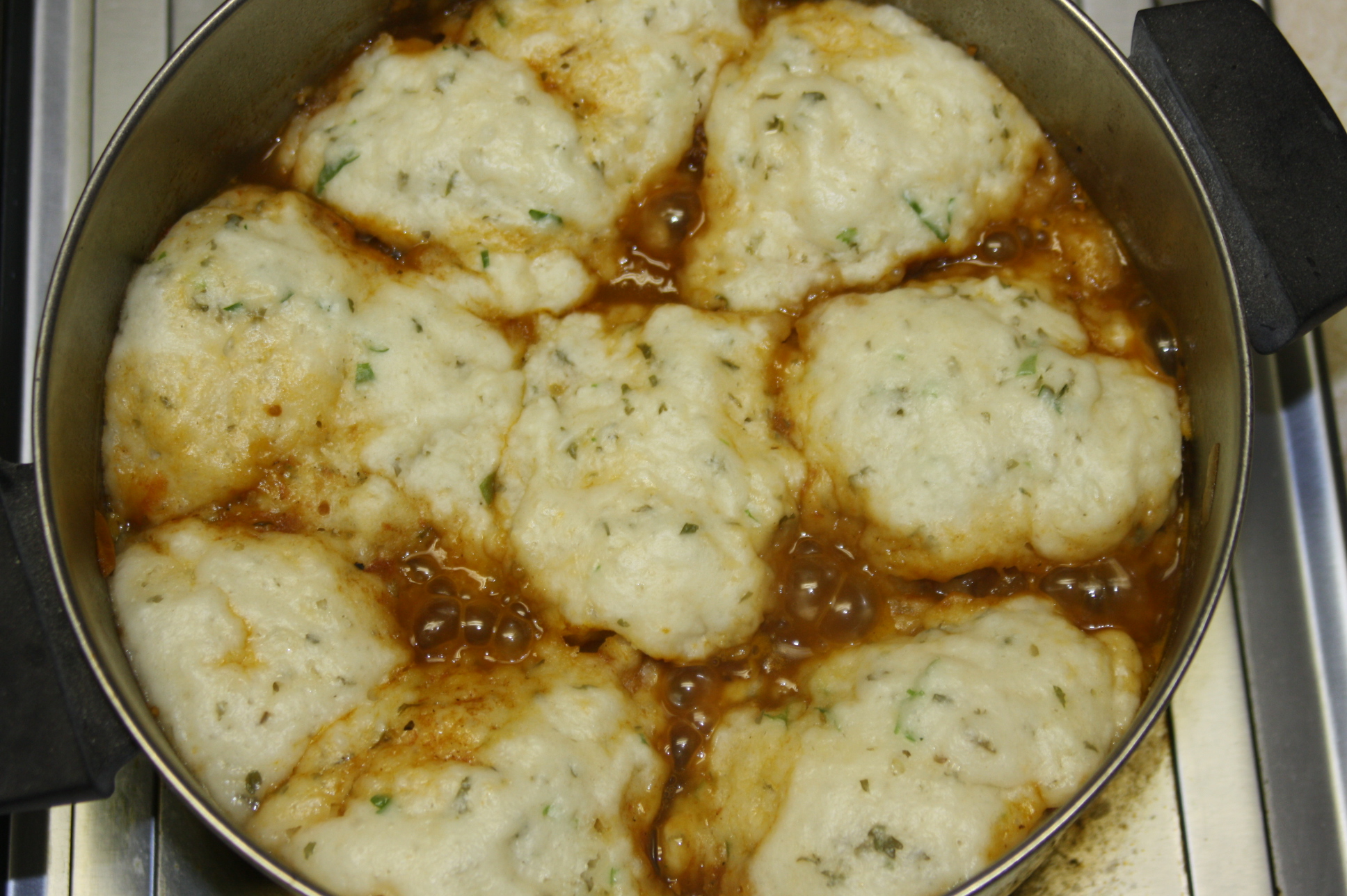 Side Dishes & Sauces
Not in a book yet