A definite Cortesi family favorite on Christmas morning.
1 cup packed brown sugar
1/2 cup butter or margarine
2 tablespoons light corn syrup
3 large tart apples, peeled and sliced 1/4 inch thick
5 eggs
1 2/3 cup milk
1 1/2 teaspoon vanilla extract
14 slices day-old French (or challah) bread (3/4 inch thick)
cinnamon
In a small saucepan, cook brown sugar, butter and syrup until thick, about 5-7 minutes. Pour into an ungreased 13" x 9" baking pan; arrange apples on top. In a mixing bowl, beat eggs, milk and vanilla. Dip bread slices into the egg mixture for approx 15 sec; place over apples. Pour any remaining egg mixture over bread when done. Sprinkle with cinnamon. Cover and refrigerate overnight. Remove from the refrigerator 30 minutes before baking. Bake, uncovered, at 350 degrees for 35-40 minutes.
Yield: 6 servings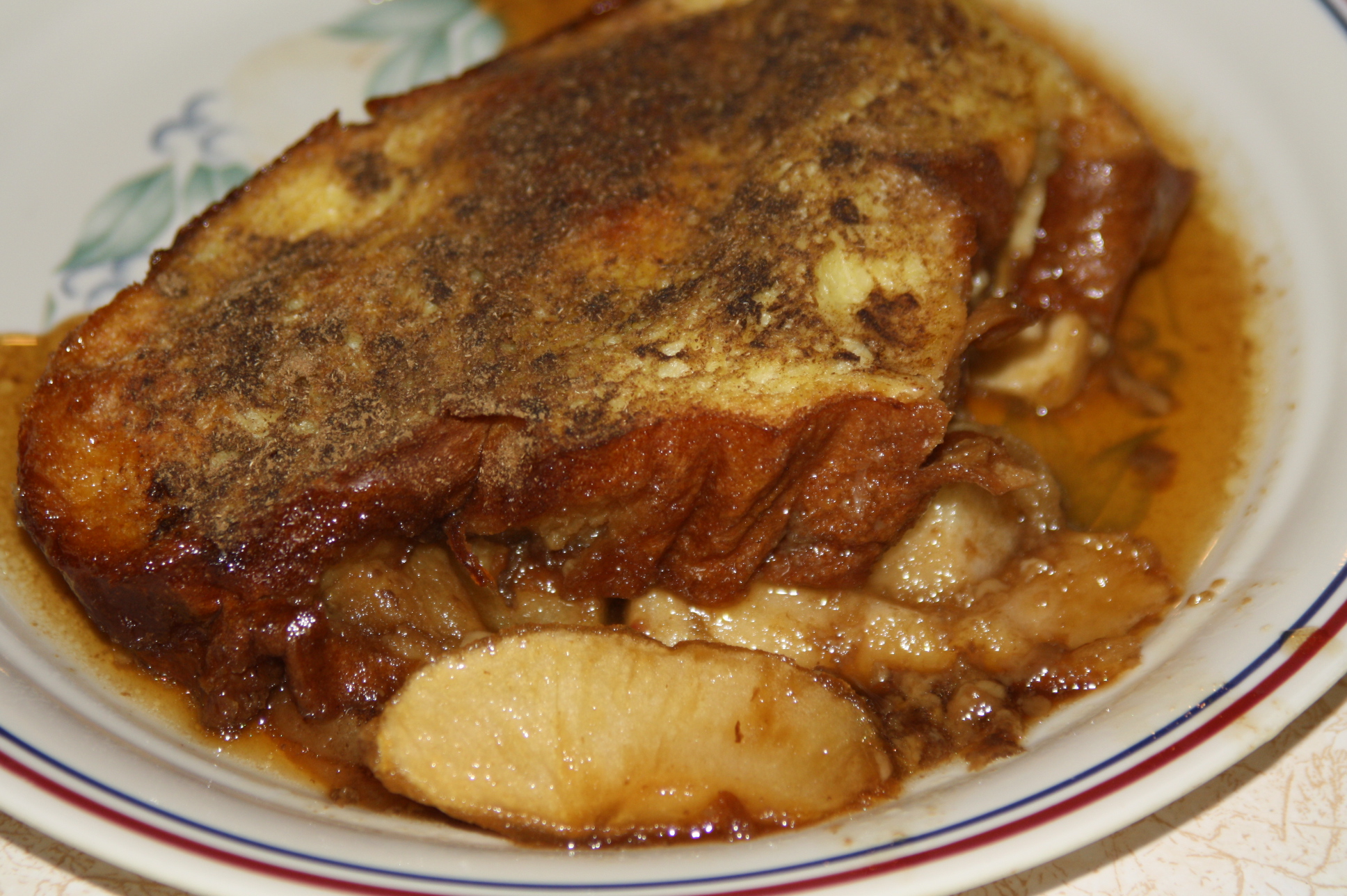 Breakfasts & Brunch
Book 1
Apples