These bars were Uncle Peter's favorite when we used to send him food while he was in college. They mail well (and don't crumble).
Crust:
2 cups flour
2 cups oats
1 1/2 cups brown sugar
1 teaspoon baking soda
1/2 teaspoon salt
1 1/4 cups margarine
Filling:
6 oz. package chocolate chips (1 cup)
1/2 cup chopped nuts
12 oz. jar caramel ice cream topping
3 tablespoons flour
Heat oven to 350 degrees. Grease 9" x 13" pan. In large bowl, mix crust ingredients at low speed until crumbly. Press 1/2 mixture (about 3 cups) into pan (not easy, but SO worth it). Bake 12 minutes. Sprinkle warm base with chocolate chips and nuts. Combine caramel topping and 3 tablespoons flour, and drizzle over chocolate chips and nuts. Evenly distribute remaining 'crust' on top using flattened spoonfuls. Return to oven and bake 20-25 minutes, until golden. Cool completely. Cut into bars.
Makes 36 bars.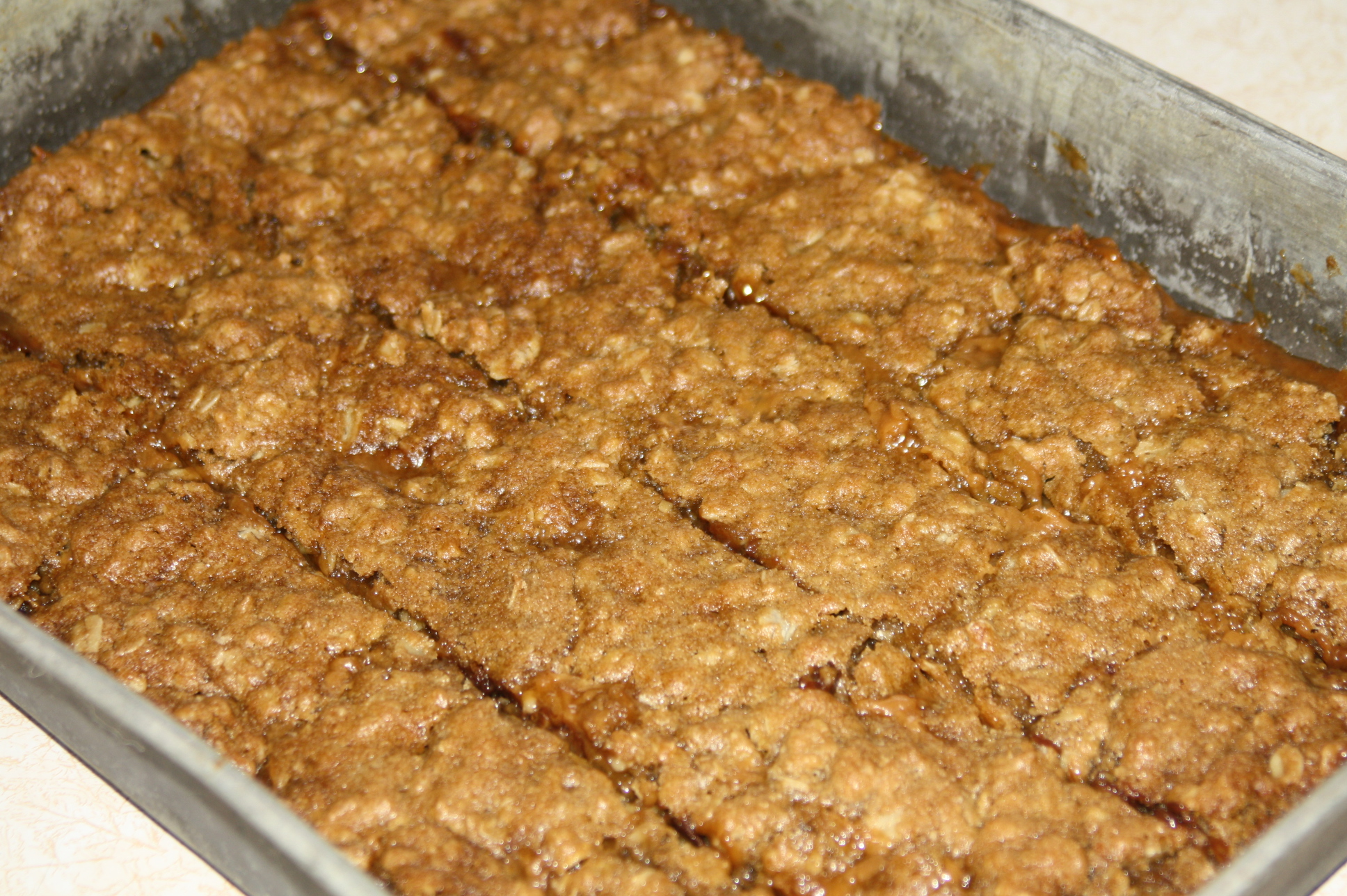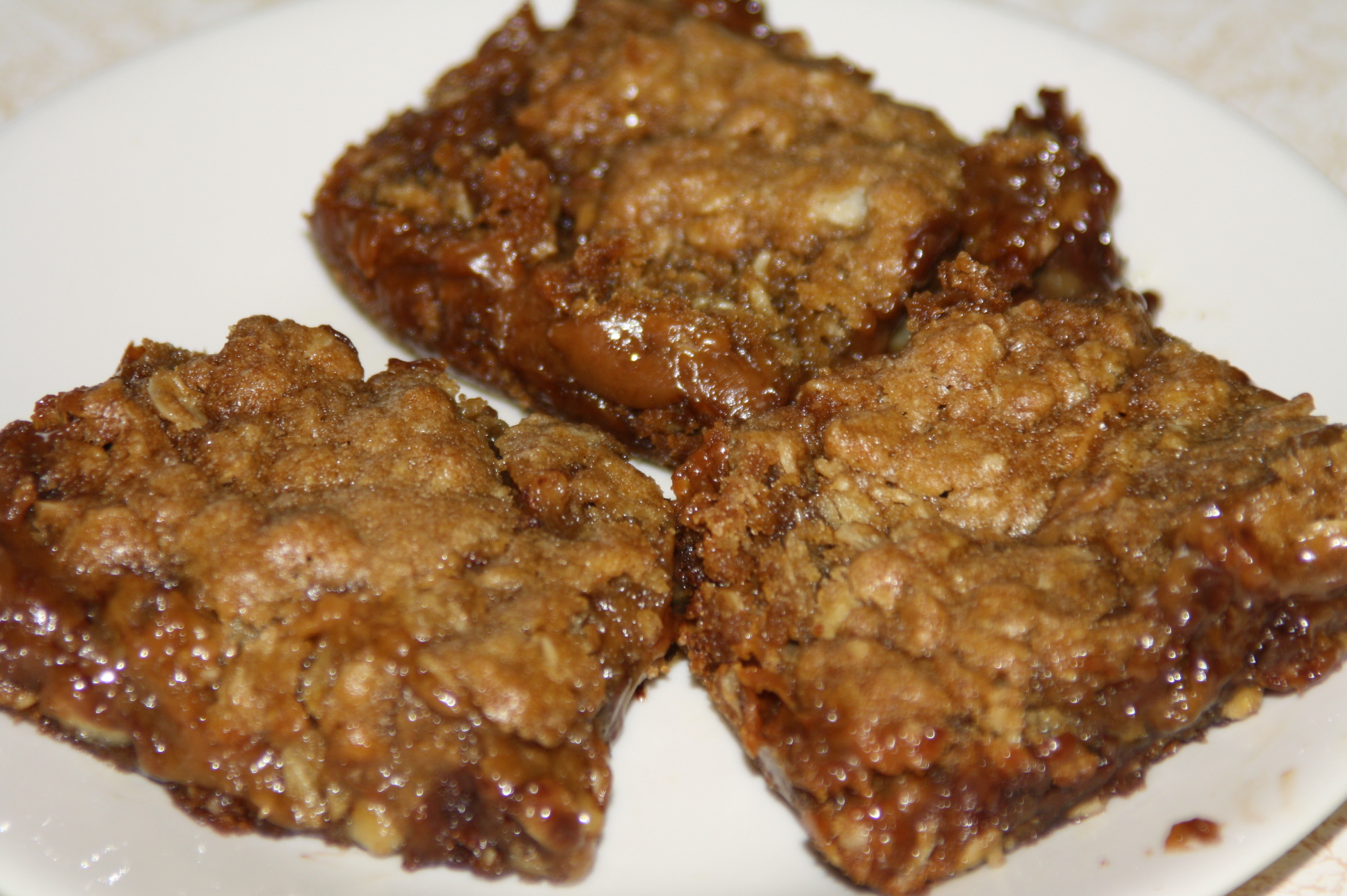 Desserts
Book 1
Chocolate