This is the standard chocolate chip cookie recipe from the chocolate chip bag, but it makes really good cookies (and this is what we always used to make them when we were growing up), so I am putting it in this book.
2 1/4 cups all-purpose flour
1 teaspoon baking soda
1 teaspoon salt
1 cup (2 sticks) butter/margarine, softened
3/4 cup granulated white sugar
3/4 cup packed brown sugar
1 teaspoon vanilla extract
2 eggs
2 cups (12 oz. package) chocolate chips
1 cup chopped walnuts
Combine flour, baking soda and salt in a small bowl. Beat butter/margarine, granulated sugar, brown sugar and vanilla in large mixer bowl until creamy. Add eggs one at a time, beating well after each addition; gradually beat in flour mixture. Stir in chocolate chips and nuts. Drop by rounded tablespoon onto greased cookie sheets.
Bake in preheated 375 degree oven for 9-11 minutes or until golden brown. Let stand for 2 minutes; remove to wire racks to cool completely.
Pan cookie variation: Grease 9 x 13" pan. Spread batter in pan. Bake at 375 for 25-30 min until golden brown, and center is set. When completely cool, cut like brownies.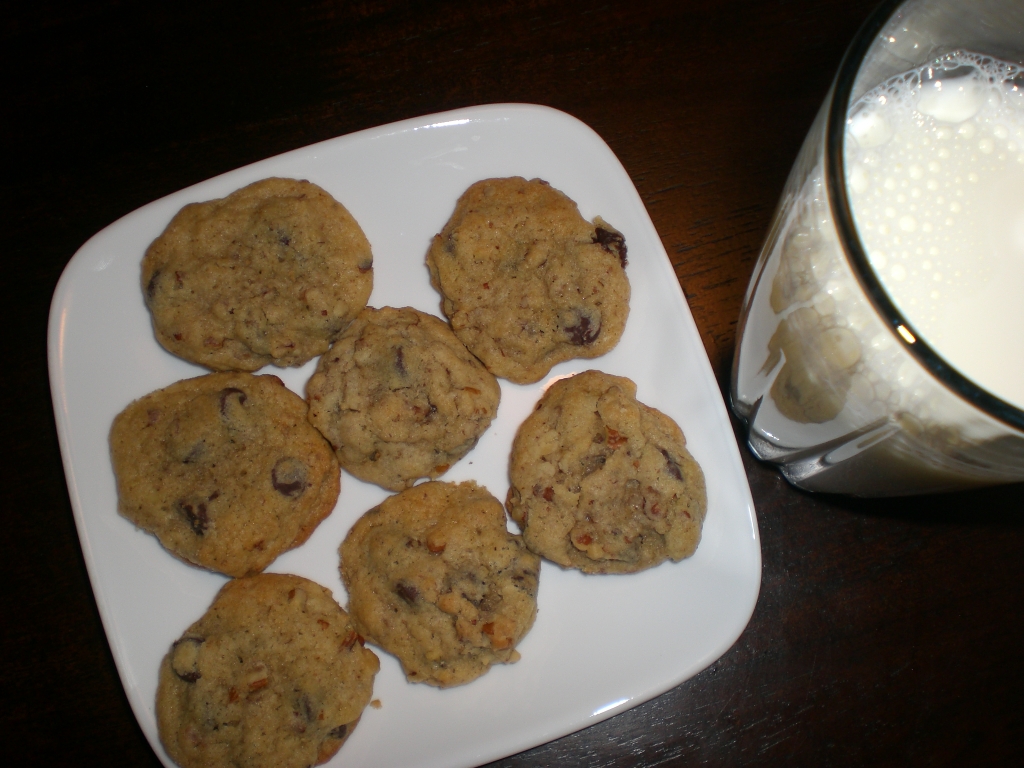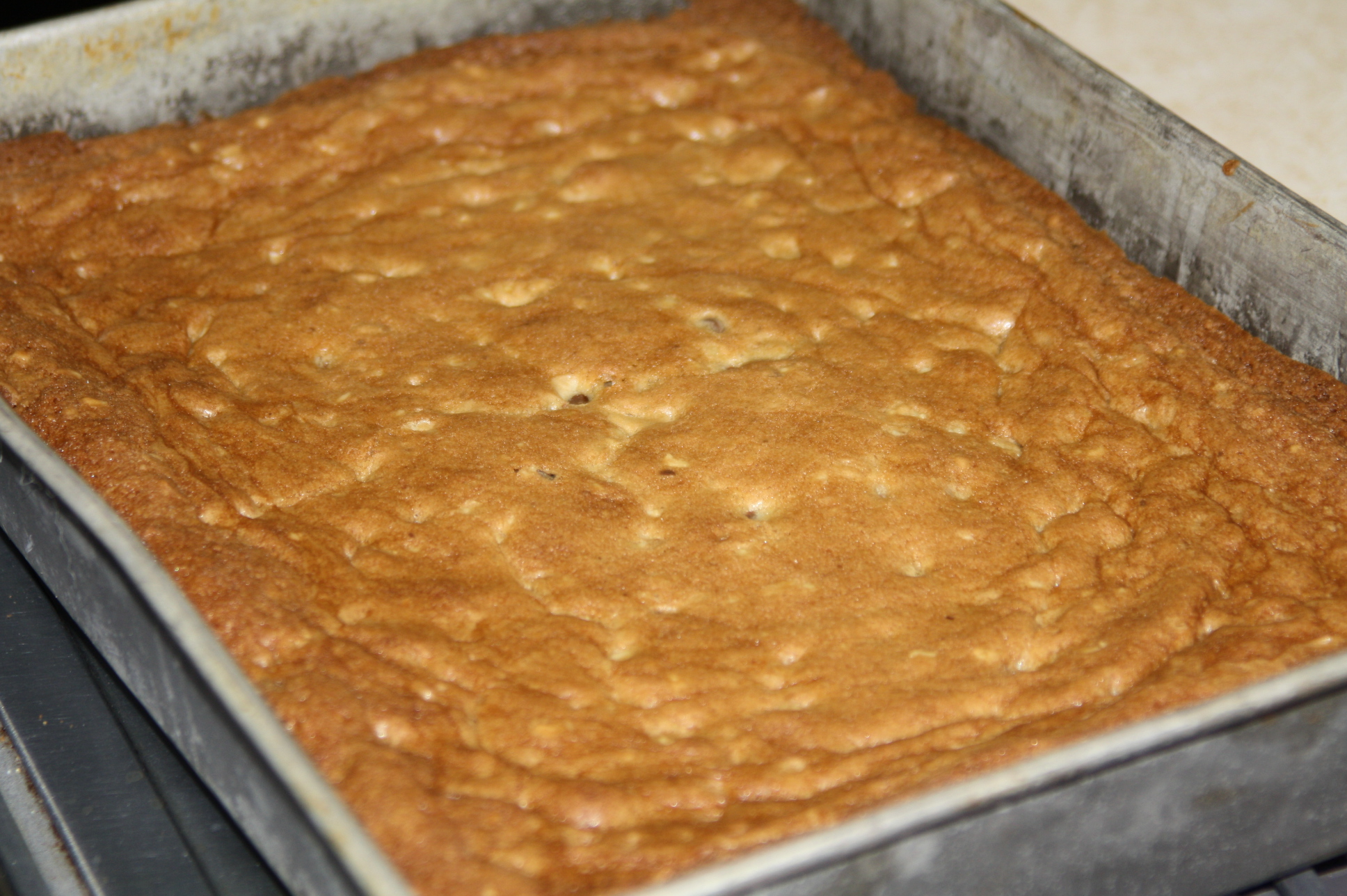 Desserts
Book 1
Chocolate