Mrs. Taylor's Cold Broccoli Salad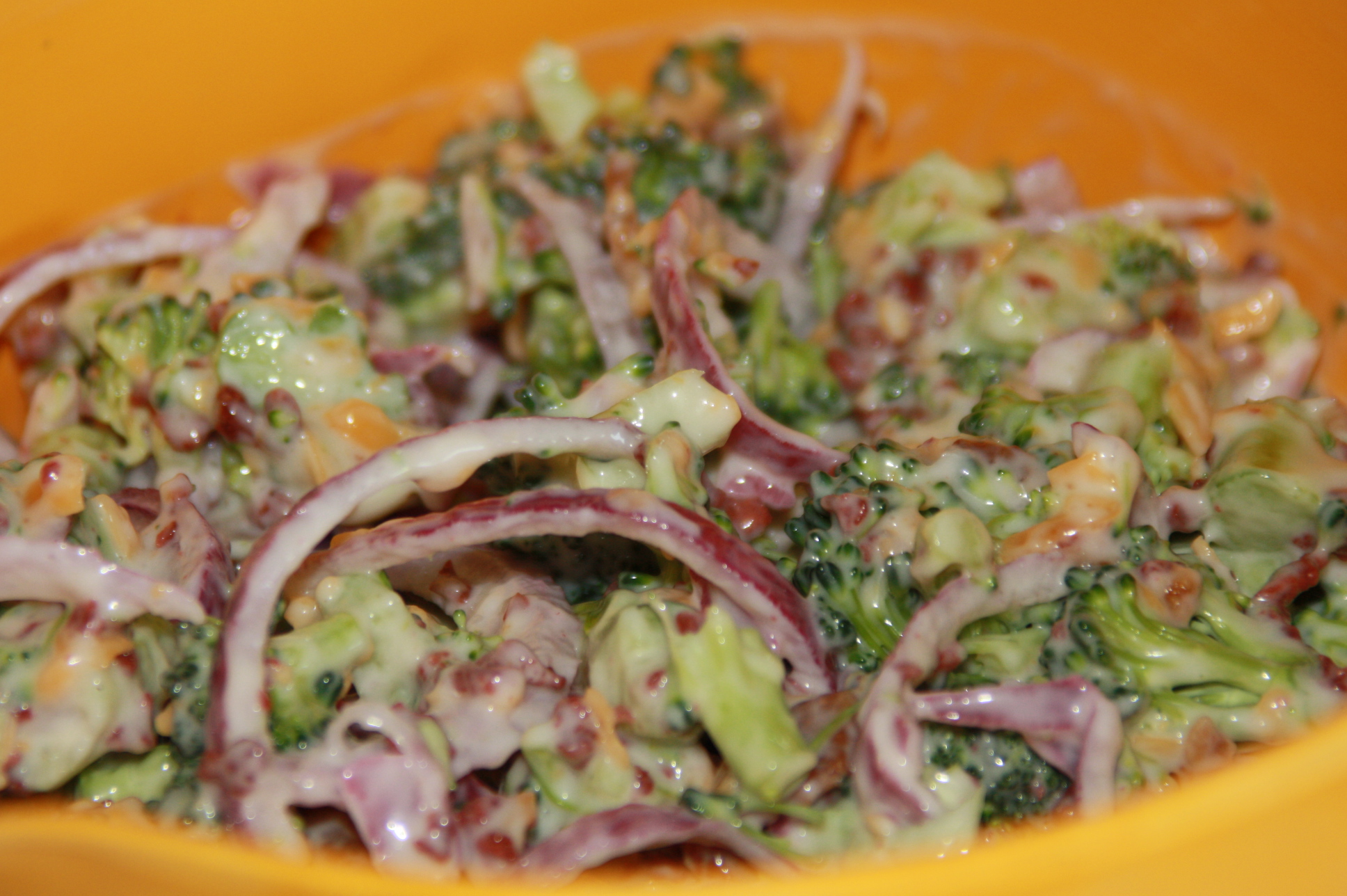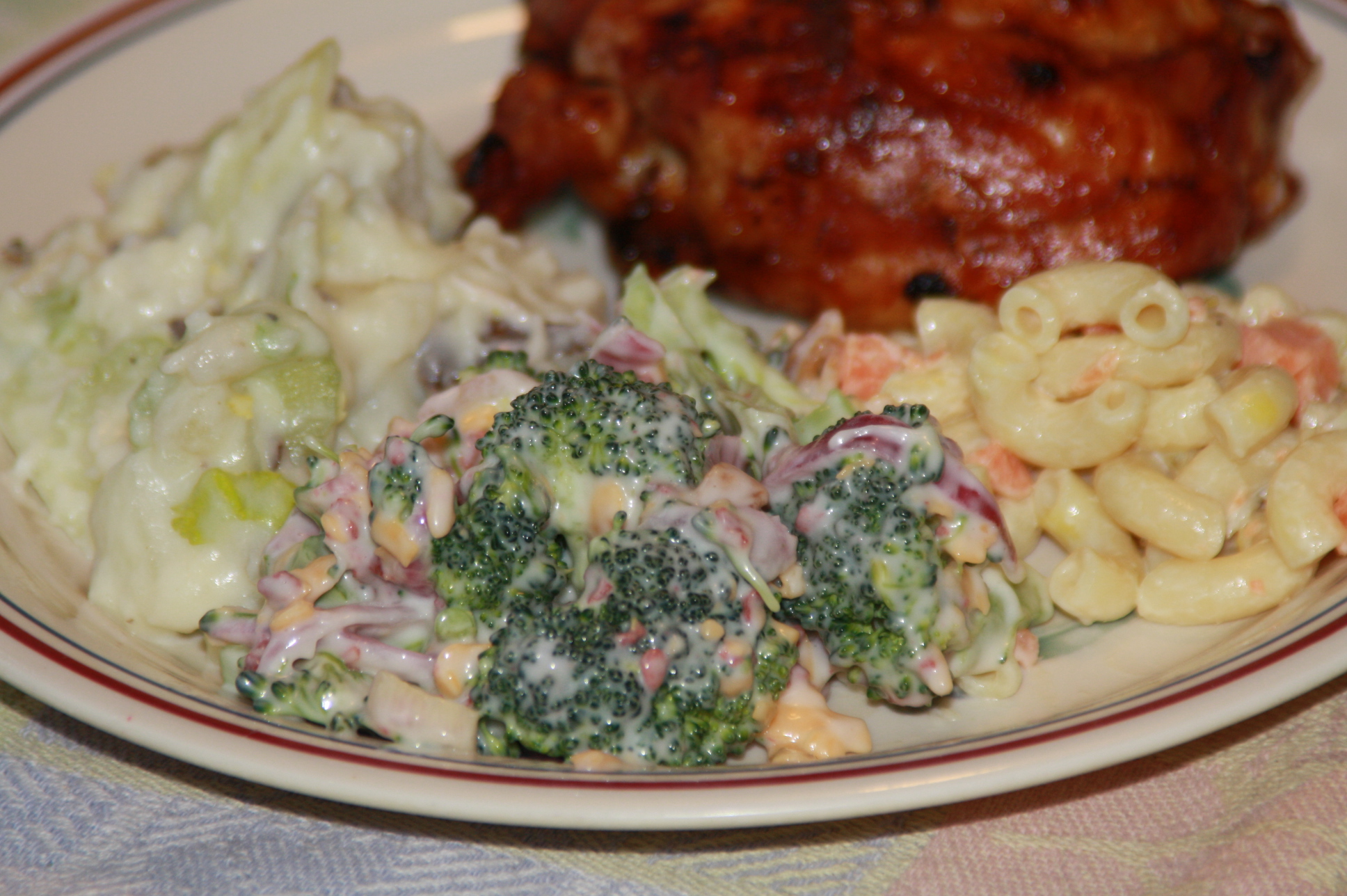 Dad, Mom and Andrew really like this because its actually really good!
1 head of fresh broccoli, cut up (abt 5 cups)
8 slices of well cooked bacon, crumbled (or substitute bacon bits)
1/2 thinly sliced red onion
3/4 cup grated yellow cheddar cheese
1 cup mayonnaise
2 tablespoons vinegar
1/4 cup sugar
Combine all ingredients in a medium bowl. Mix well and chill.
Serves 6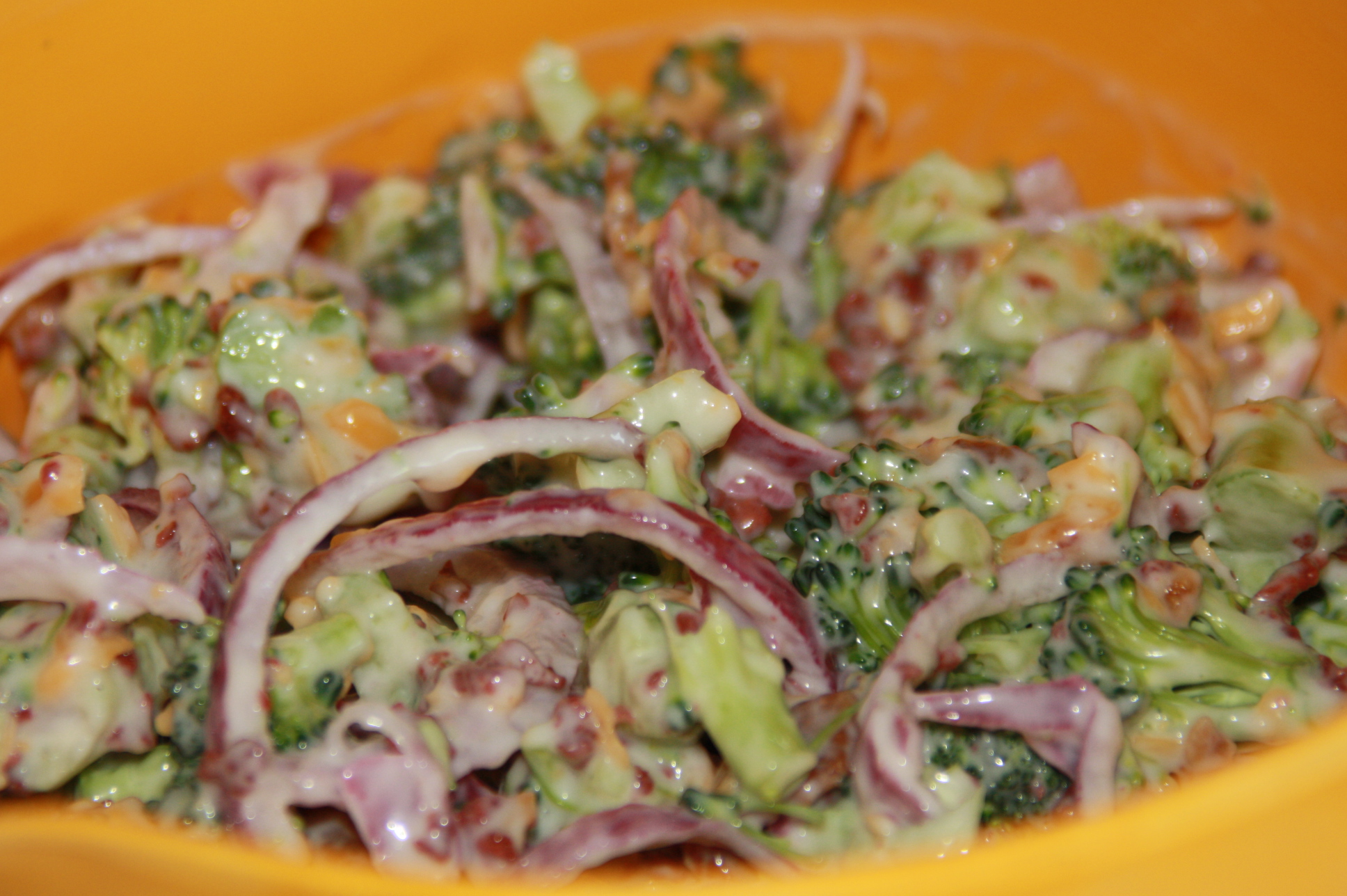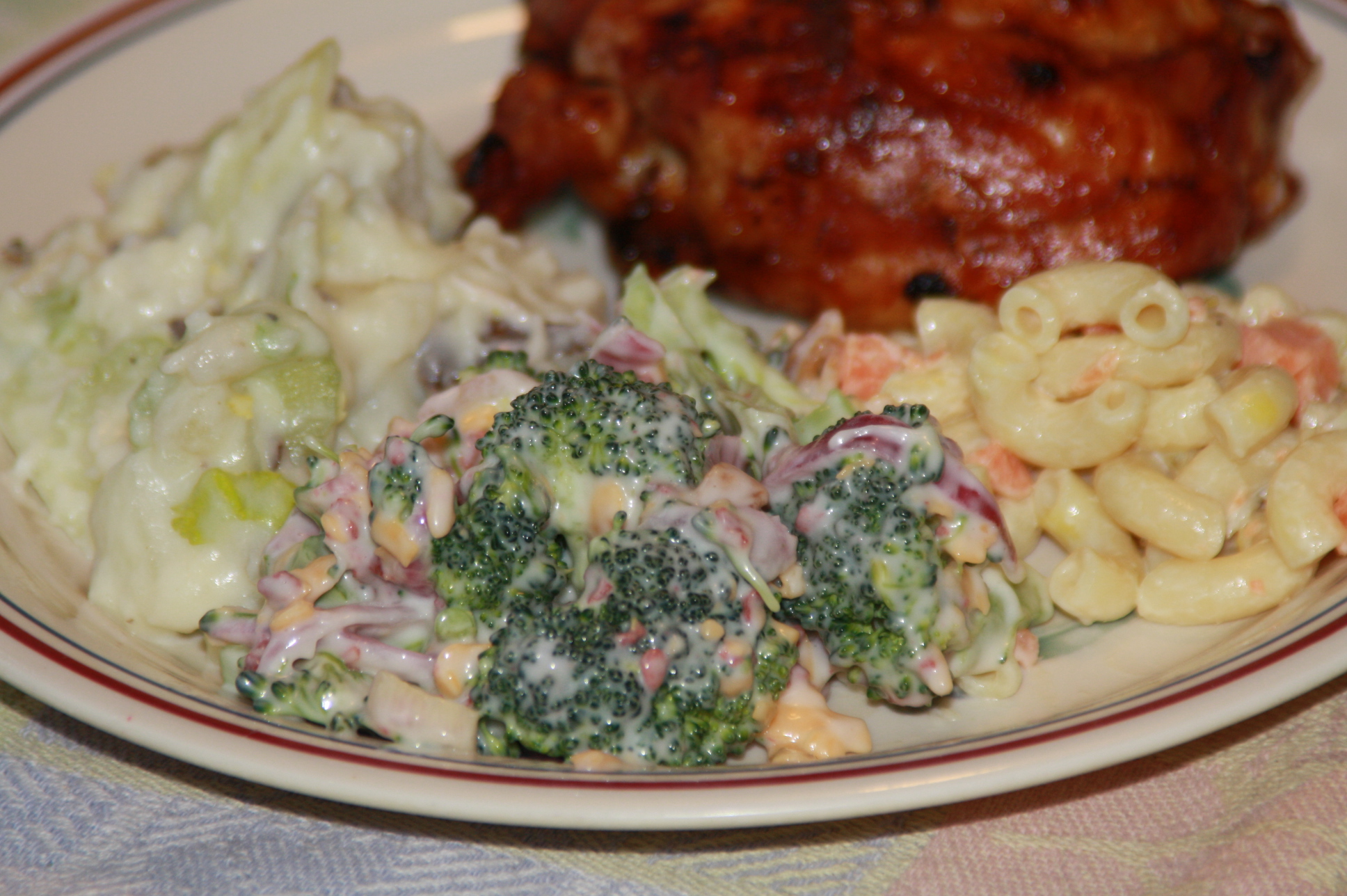 Side Dishes & Sauces
Book 1