Rachel, remember when you wanted more zucchini bread and I told you that Mom wouldn't let you have any until you finished the rest of your dinner, and then you went and asked Mom if you could have more and she told you not until you finished your dinner, and then you were really grumpy?
1/2 cup oil
1 cup sugar
2 eggs
2 teaspoons vanilla
1/2 teaspoon baking soda
1/2 teaspoon cinnamon
1/2 teaspoon salt
1/4 teaspoon baking powder
1 1/2 cup flour
1 cup chopped walnuts
1 medium zucchini, shredded in food processor (about 1 1/2 cups)
Mix together all ingredients except flour, walnuts, and zucchini. Slowly add flour, and then stir in nuts and zucchini. Pour in greased 9" x 5" loaf pan (or 3 3 1/2" x 5" loaf pans). Bake at 350 degrees. (9x5 loaf for 1 hour and 15 minutes) or (3 smaller loaves for 40-45 minutes).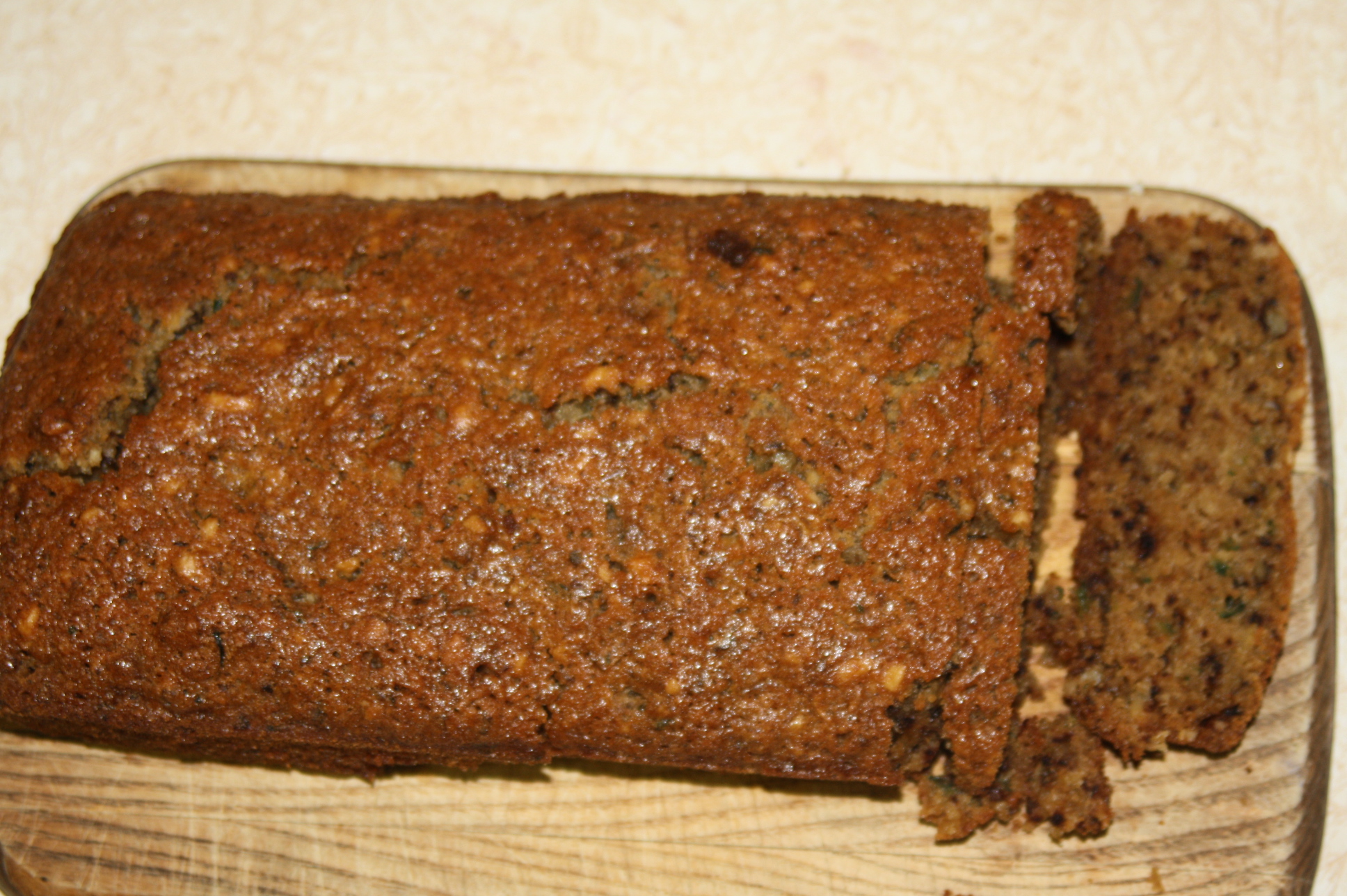 Side Dishes & Sauces
Book 1