Grandmother has made this several times. It is really very good.
3/4 lb. Italian sweet sausage (casing removed)
3 cups (about 1/2 lb.) thinly sliced fresh mushrooms
1 cup chopped onion
2 garlic cloves, minced
3 1/2 cups (28 oz. can) whole tomatoes, undrained and chopped
5 1/4 cups water
5 beef bouillon cubes
1 1/2 cups hearty red wine
1 teaspoon dried basil leaves
1/4 teaspoon ground black pepper
1 package (8.8 oz.) tortellini (ricotta and spinach or 3 cheese), uncooked
2 cups sliced, quartered zucchini (abt 1 med)
In Dutch over, over medium heat, cook sausage until crumbly. Add mushrooms, onions, and garlic. Cook until tender (about 5 minutes). Add tomatoes with juice, water, bouillon, wine, and seasonings. Heat to boiling. Reduce heat and simmer, covered, for 15 minutes, stirring occasionally. Return to boiling. Stir in pasta. Cook 12 minutes. Stir in zucchini; simmer 5 minutes until tender. Let stand 5 minutes and serve.
Makes 10 servings (1 cup each).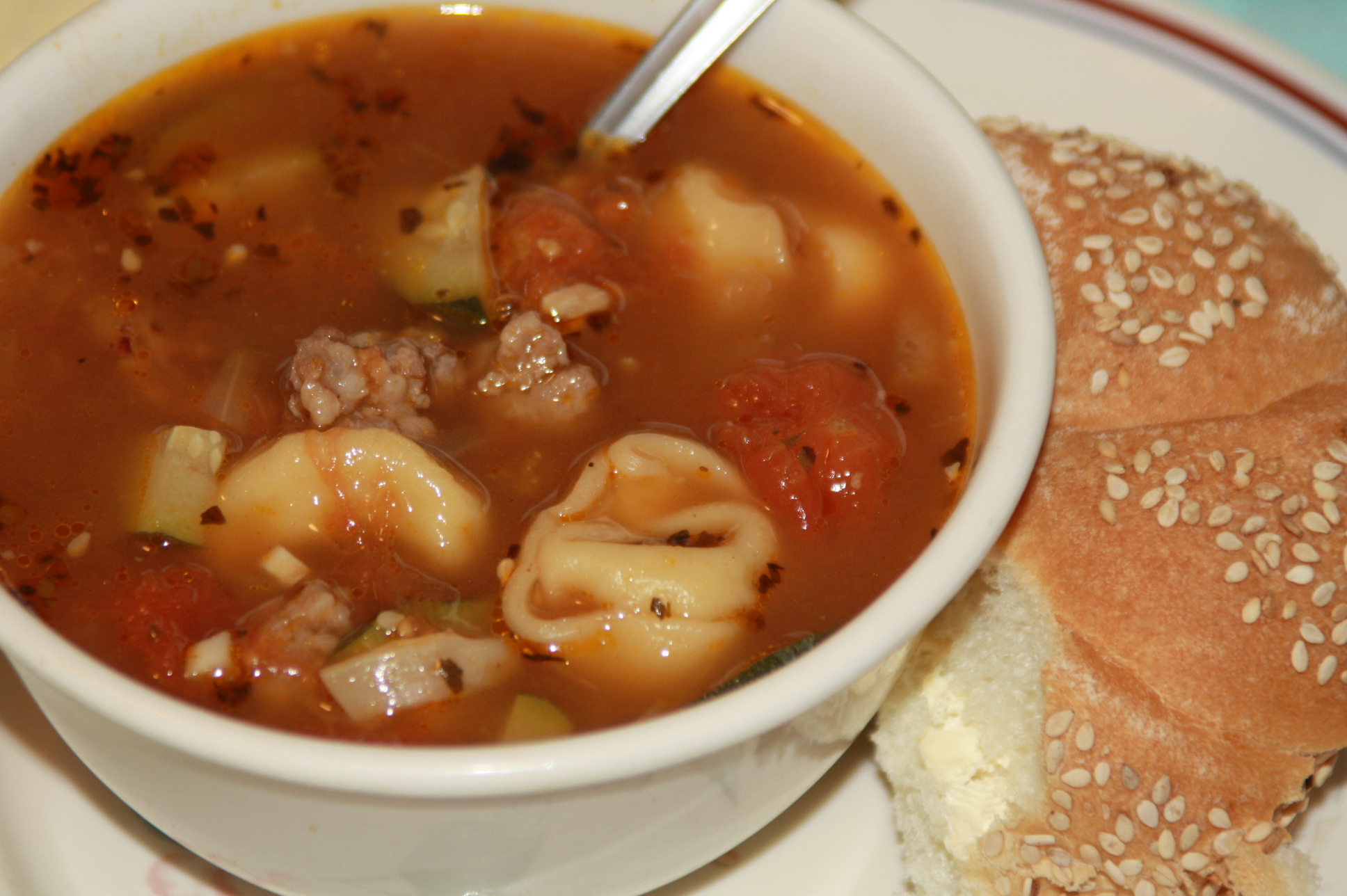 Soups & Stews
Book 1
Pork