These are instructions for how to make gravy to go along with your meat dinner.
Drippings from pan you cooked meat in
Water
Flour
Gravy Master, if desired
Salt and pepper to taste
Beef: Put the roasting pan that contains the drippings, onions pieces, etc. from roast on a medium heat, and add some water (1/2 cup?) to help you scrape meat droppings off the sides and bottom of the pan. Liquid should be simmering.  Meanwhile, in a shaker (or jar with a tight fitting lid), combine approximately 1/2 cup COLD water with about 3 tablespoons flour.  Put lid on and shake firmly until well combined.  While stirring constantly, slowly pour some of the flour/water mixture into the pan, causing the juices to thicken into gravy.  Keep pouring until the correct consistency is reached. For a darker gravy stir in approximately 1/4+ teaspoon of Gravy Master (2 oz. jar of brown liquid with an orange label).  Salt and pepper to taste.
Poultry: Simmer giblets (gizzard, heart, neck) in a saucepan (covered with water) for an hour or more.  Remove from water; dice and set aside.  Pour drippings from roasting pan into a clear measuring cup or wide mouth jar so that you can see the fat rise to the top.  Wait a couple minutes for that to happen, then ladle off the lightest (fat) layer and discard.  Pour remaining juices back into roasting pan and continue as above.  Additionally, add diced pieces of giblets.
Note - you can always make more of the thickening agent (flour and water), but be sure to use COLD water.  Also, its critical to stir constantly when adding the flour and water, or you'll have lumpy gravy.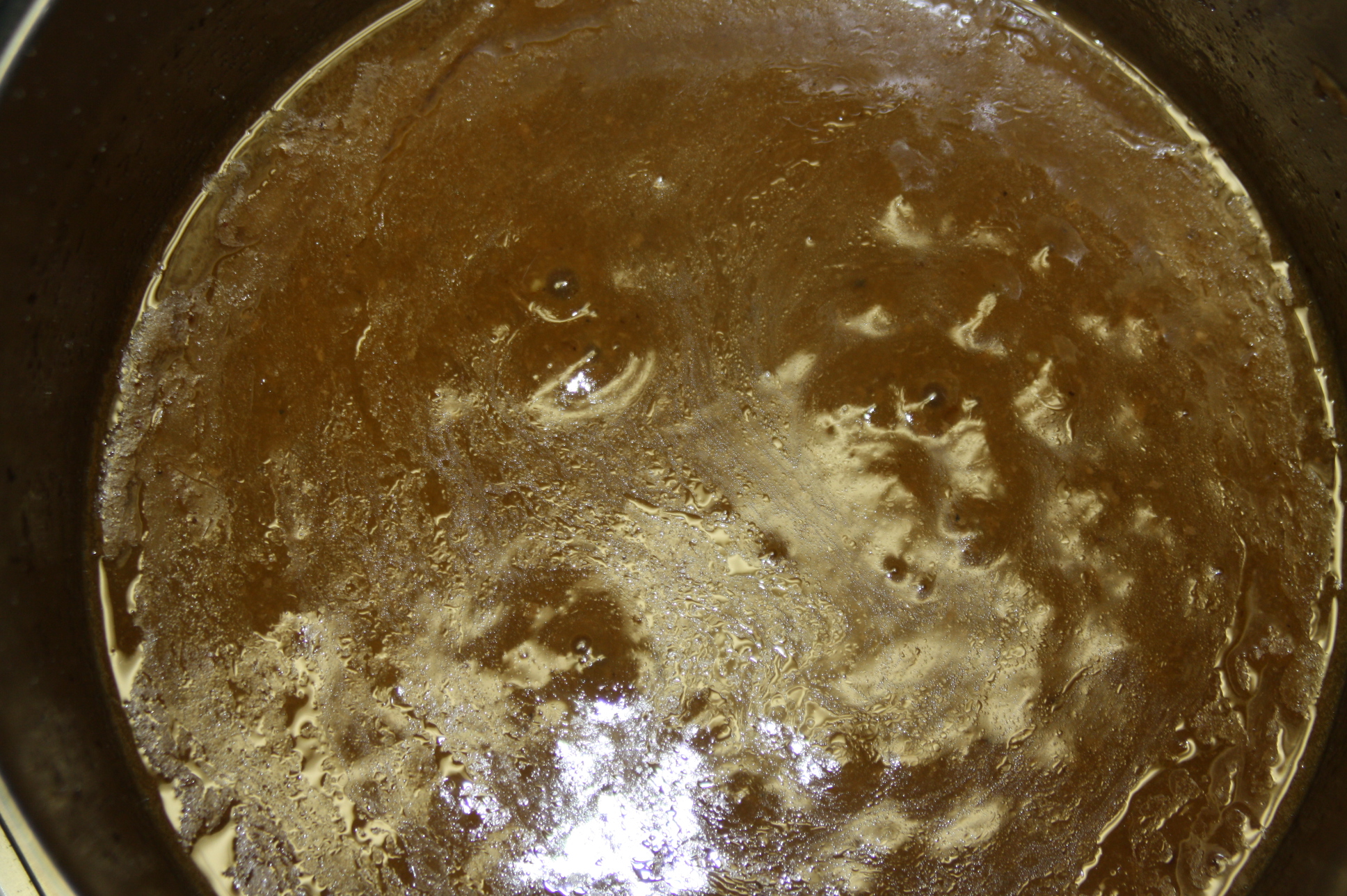 Side Dishes & Sauces
Book 1