This is the way that Mom makes beef stew.
1 lb. stew meat cut into 1 inch cubes
1 tablespoon margarine
1 large onion, cut up
3 cups water
1 1/2 teaspoon salt, divided
1/8 teaspoon pepper
2 large potatoes, cut into 1 1/2" pieces
2 medium carrots, cut into 1" pieces
1 stalk celery, cut into 1" pieces
1/2 teaspoon Gravy Master (browning liquid w/ flavoring)
1 beef bouillon cube
1 bay leaf
1 can (28 oz.) chopped tomatoes
Brown stew meat margarine in a Dutch oven for about 10 min.  Add onion and cook another 5 minutes or until onions are tender.  Add water, 1/2 teaspoon salt, and pepper.  Heat to boiling; reduce heat. Cover and simmer until beef is almost tender - approx 2 hours.  Stir in potatoes, carrots, celery, Gravy Master, 1 teaspoon salt, beef boullion cube, and bay leaf.  Add chopped tomatoes.  Cover and simmer until vegetables are tender, approximately 30 minutes.  Remove bay leaf before serving.
Mom also adds parsley dumplings :  Mix the dough, drop by 8-10 spoonfuls onto hot stew meat or vegetables (not directly into liquid).  Cook uncovered 10 minutes; then cover and cook another 10 minutes.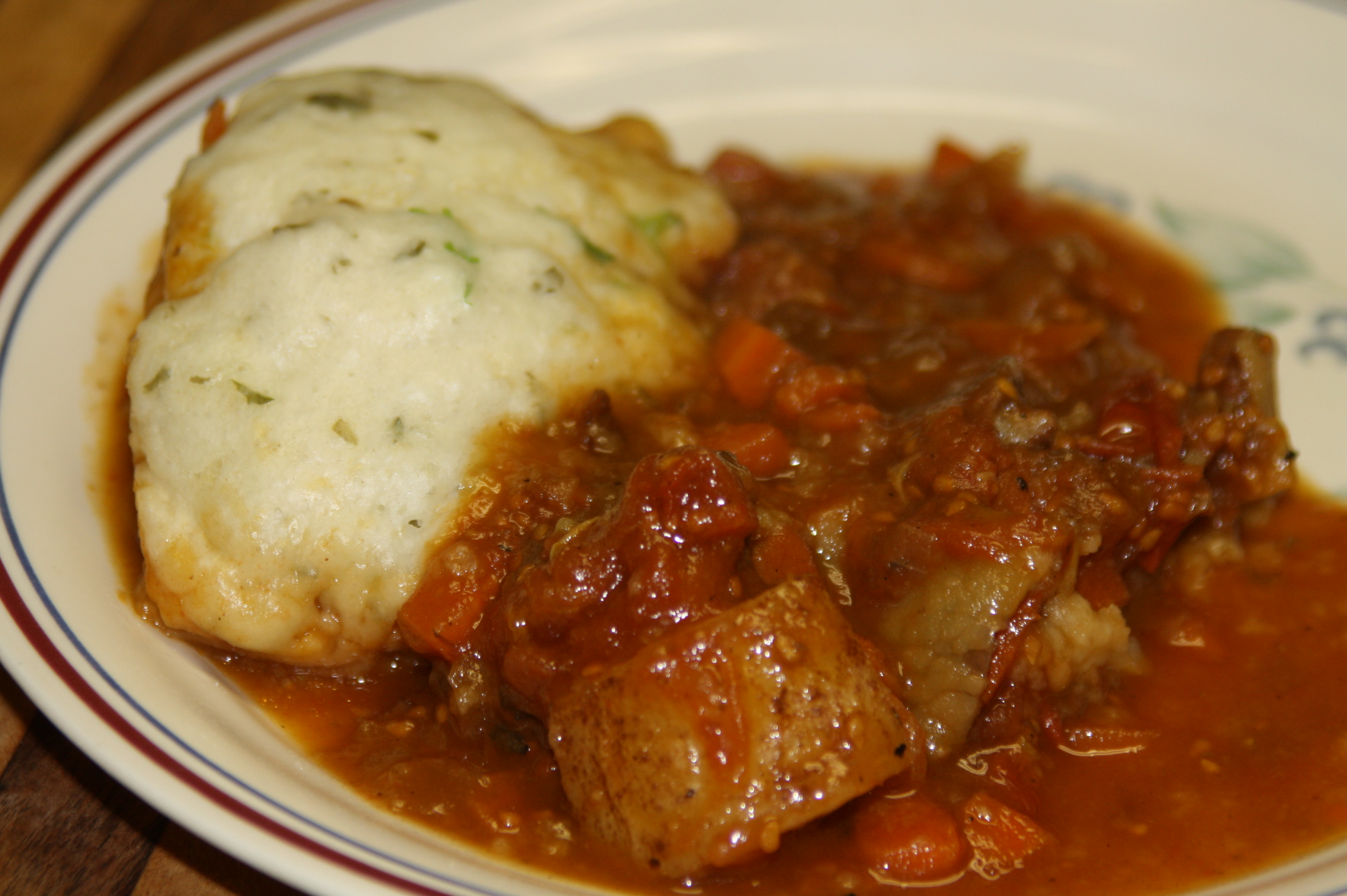 Soups & Stews
Book 1
Beef