Rachel got this recipe from the Cabot cheese tasting booth at the NY State Fair (in the building where the sand sculpture is). It is good.
1 Boboli thin crust (12")
1 can (16 oz.) black beans
1 cup cooked chicken breast
1 cup roasted corn tomato salsa
1 can (4 oz.) diced green chilies
1 cup shredded Pepper Jack cheese
1/2 cup fresh cilantro leaves, torn
Crushed red pepper flakes to taste
Drain black beans, reserving 4 tablespoons liquid. Puree 1 cup beans with liquid in a food processor or blender and spread over pizza crust. Evenly distribute remaining beans, chicken, salsa, and chilies over bean puree. Sprinkle cheese evenly over pizza. Bake at 325 degrees until cheese is melted and bubbling, about 10-12 minutes. Slice and serve garnished with cilantro.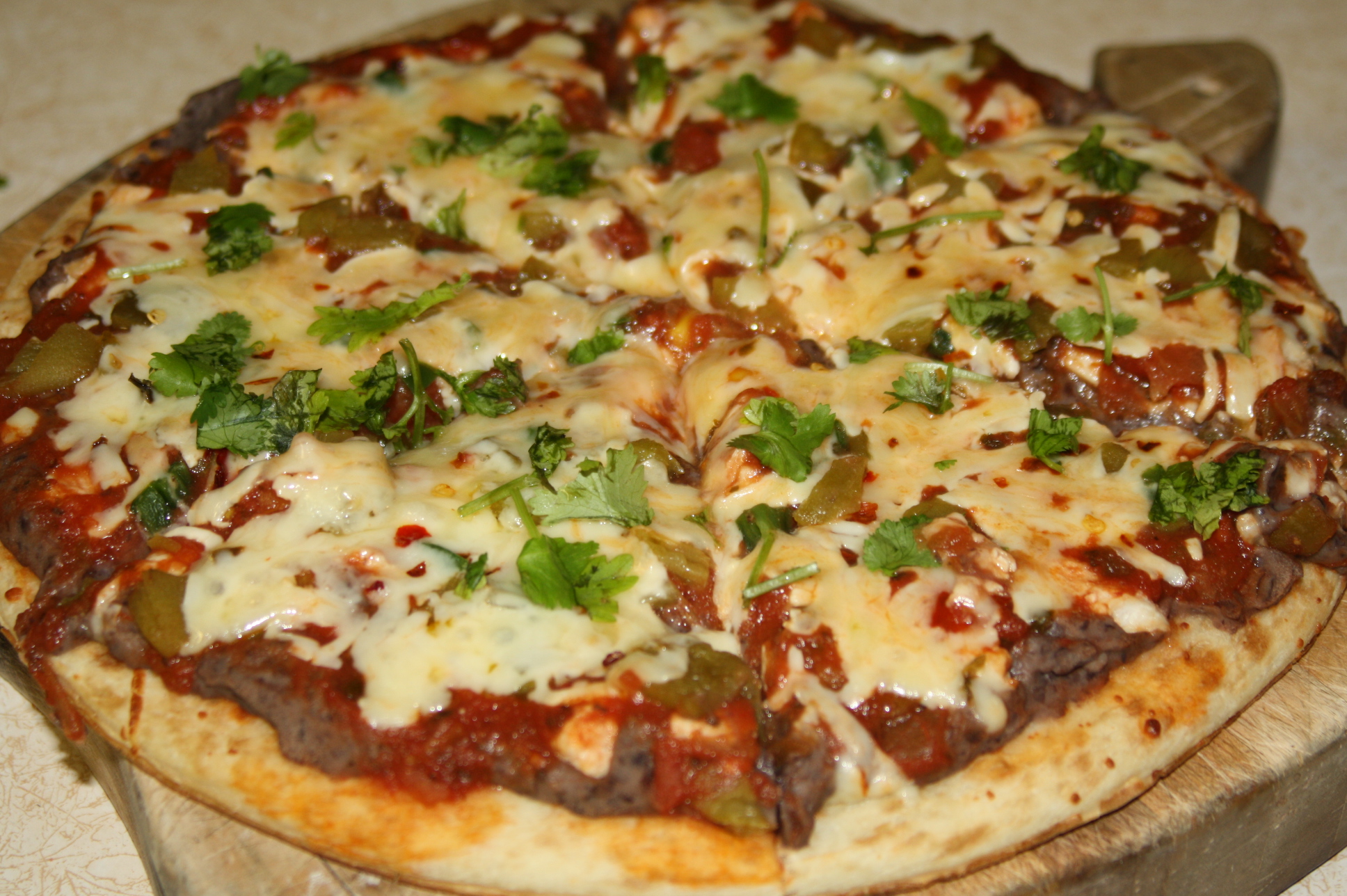 Main Dishes
Book 1
Chicken