Mom got this recipe from a dude at work and says that it is good. It is basically candy - with a crunch.
1 sleeve of saltine crackers (abt 50)
1 1/2 sticks of butter (not margarine)
1 1/4 cups of brown sugar
1 package of semi-sweet chocolate chips
Line cookie sheet with foil. Put a single layer of saltines on the foil so they are touching, breaking additional saltines in half as needed for the edges. Melt butter, add sugar, and bring to a rolling boil. Pour mixture over saltines. Bake at 350 degrees for 12-15 minutes. Remove from oven and sprinkle chocolate chips over top. Let sit for a minue, and then as they melt, spread around. Sprinkle with chopped nuts, crushed peppermint, sprinkles, coconut as desired. Refrigerate, break apart. Store in air tight container or zip lock bag.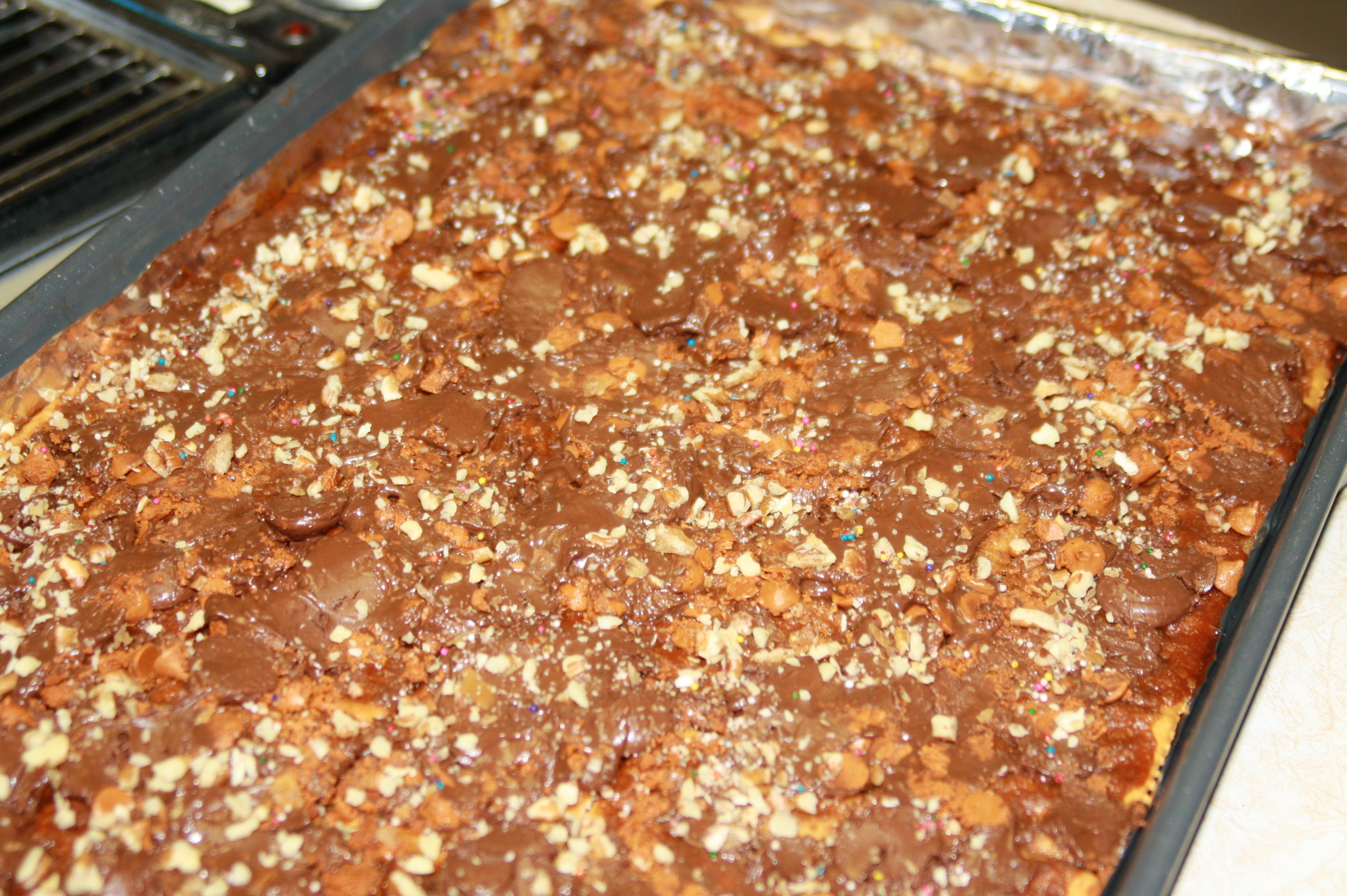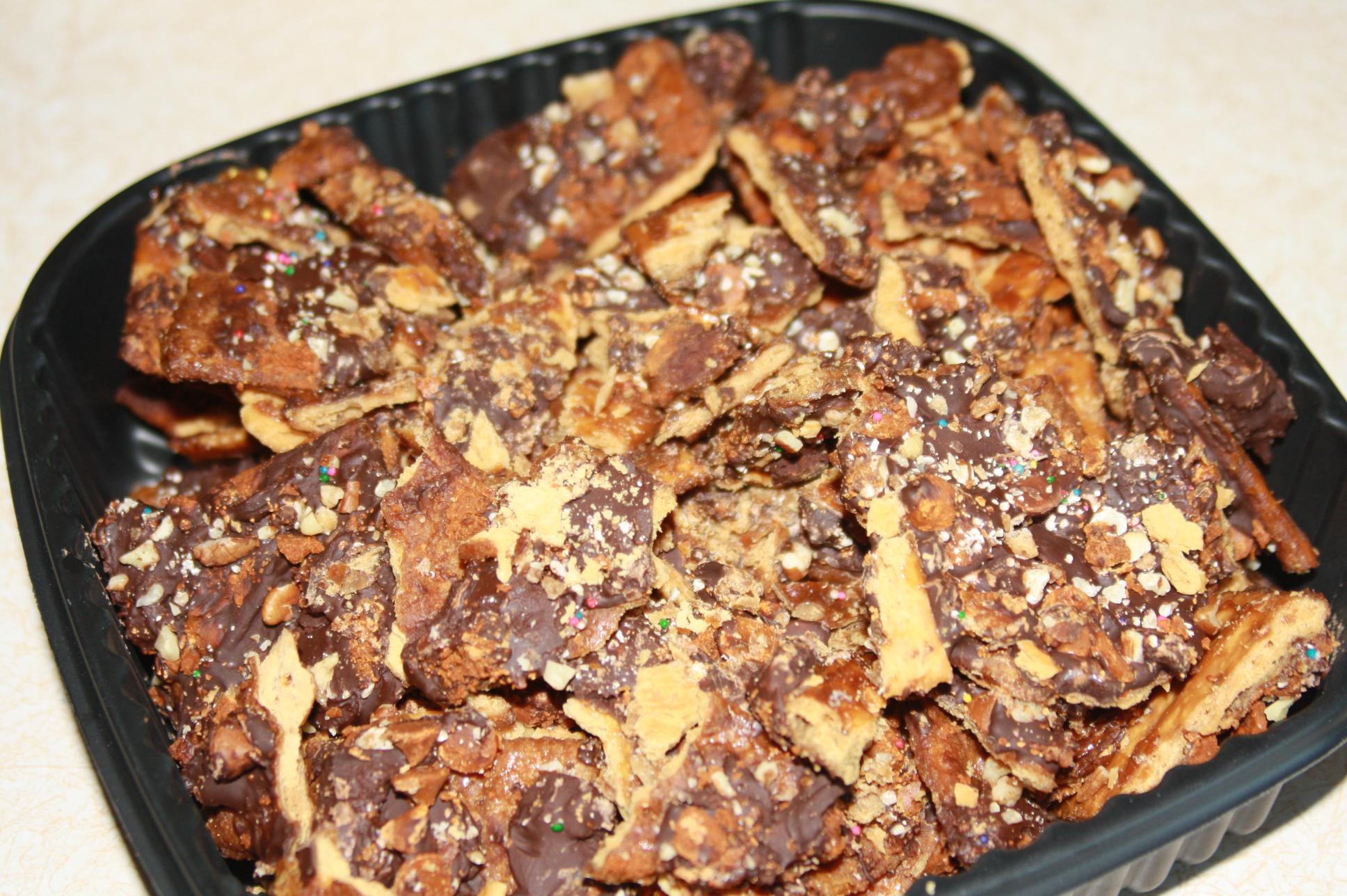 Appetizers & Snacks
Book 1