This is another recipe we got from the church thing where we played in the cribs and got in trouble.
3 cups cooked chicken, cut up
1 cup minute rice
2/3 cup chopped celery
2/3 cup chopped carrots
1/4 cup chopped pimento (2 oz)
1 tsp. salt
1/4 tsp poultry seasoning (combo: sage, thyme, marjoram, black pepper, cloves)
2 cups chicken broth
4 eggs, well beaten
2 cups broken soft bread
Gravy:
1 can cream of mushroom or celery soup
1/3 can milk
Cook minute rice according to package directions (can be cooked in the liquid from cooking the chicken). Mix all ingredients (except gravy) together. Pour into greased 2 qt. baking dish. Bake for 55 minutes at 350 degrees. Mixture will be rather thin but bakes thick. (If there isn't enough broth from cooking the chicken, use either canned broth or bouillon cubes. If using bouillon cubes, adjust the salt lower.) To make gravy, combine soup with milk using a wire whisk. Heat in microwave. When baked, cut into servings and serve with gravy, a green salad and dinner rolls.
Serves 6-8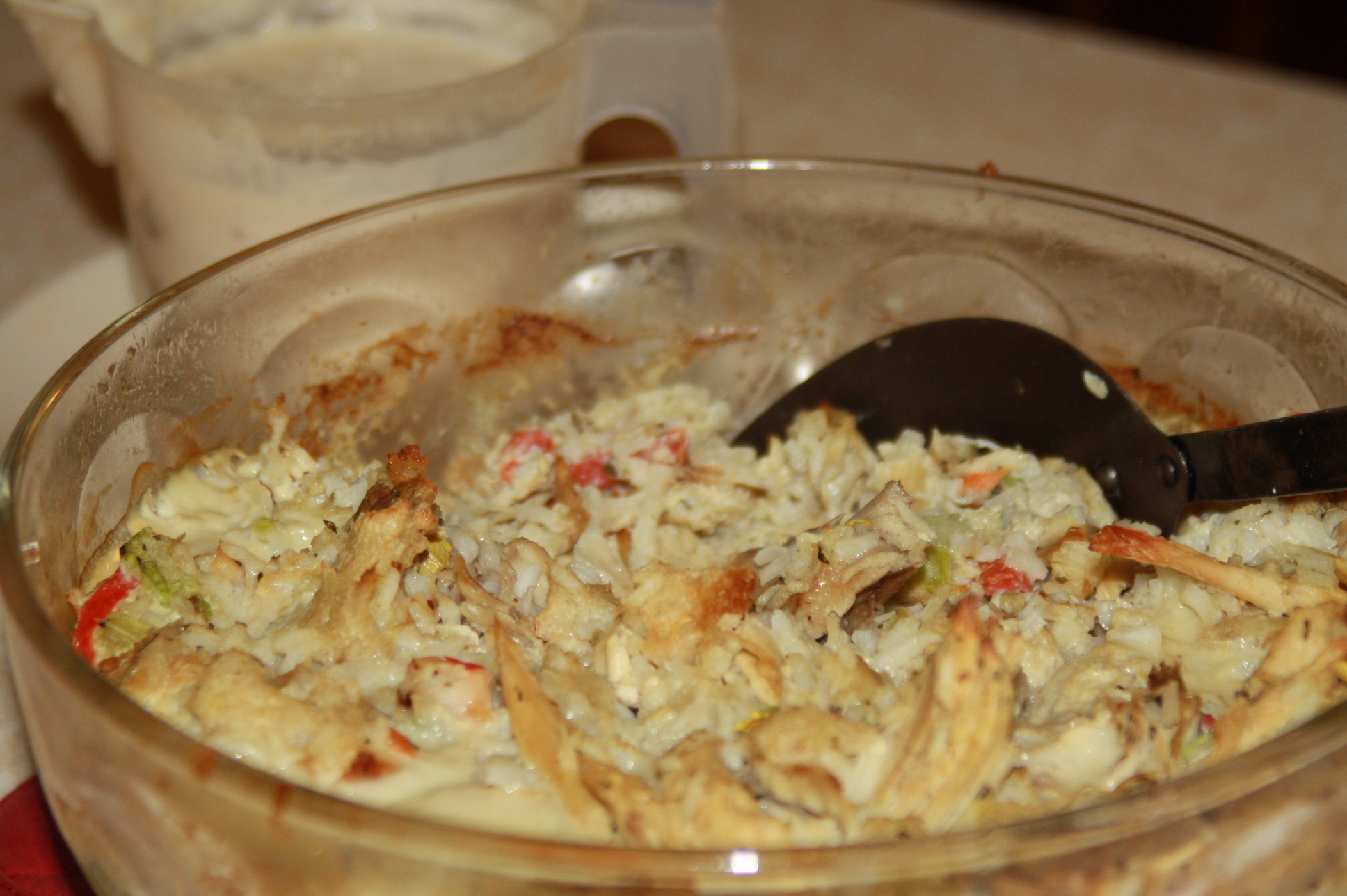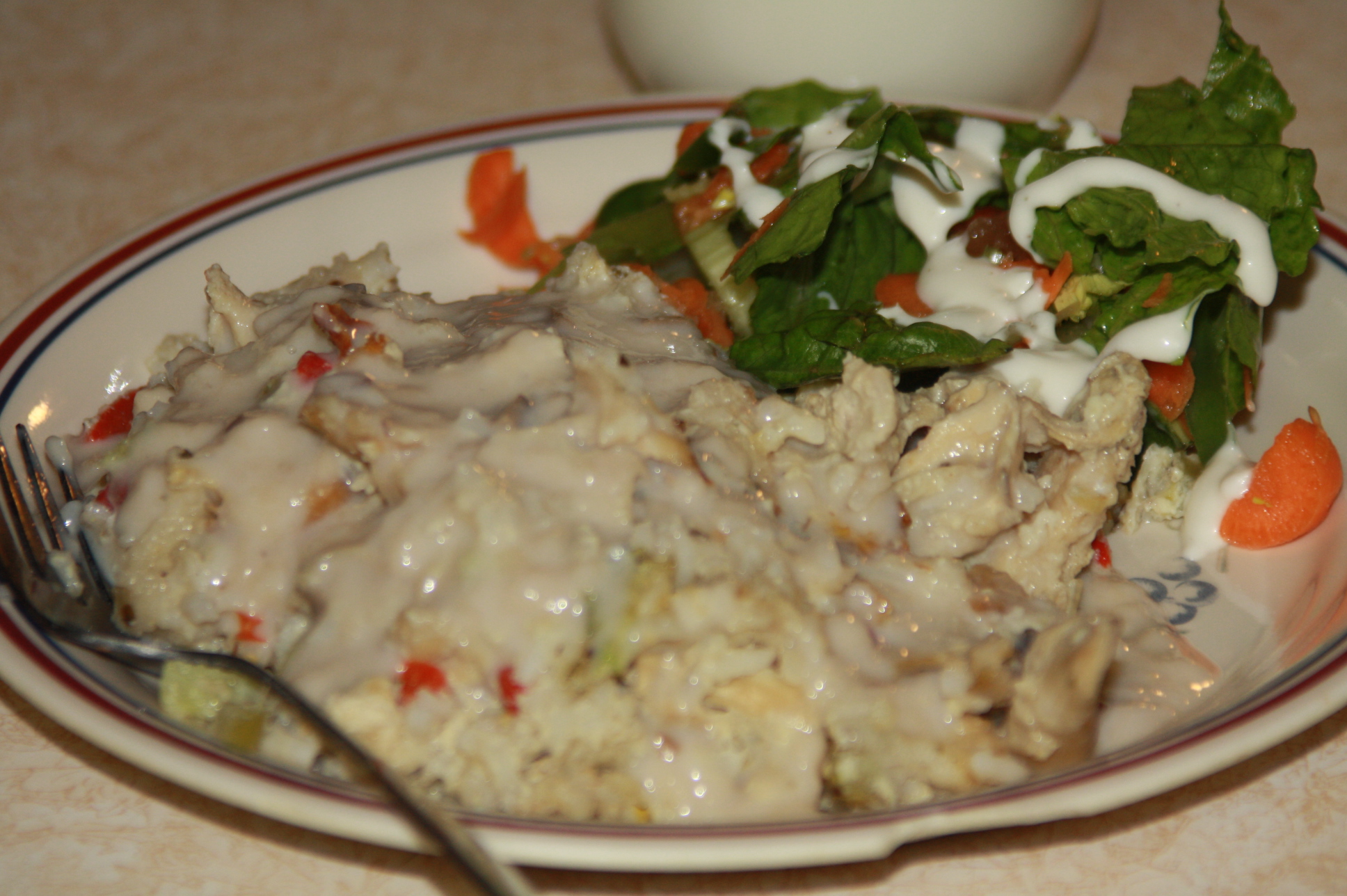 Main Dishes
Book 1
Chicken