This is the cranberry nut bread that Kristamarie always makes for Thanksgiving, and it is excellent!
2 cups sifted all-purpose flour
1 cup sugar
1 1/2 teaspoons baking powder
1 teaspoon salt
1/2 teaspoon baking soda
1/4 cup butter or margarine
1 egg, beaten
1 teaspoon grated orange peel
3/4 cup orange juice
1 cup walnuts, chopped
1 cup fresh or frozen cranberries, chopped; or craisins
1 cup light raisins (or substitute another cup cranberries or dried currants if desired)
  Combine flour, sugar, baking powder, salt, and baking soda into a large bowl. Cut in butter until mixture is crumbly. Add egg, orange peel, and orange juice all at once; stir just until mixture is evenly moist. Fold in walnuts, cranberries, and raisins.   Spoon into a greased 9x5x3" loaf pan.  Bake at 350 degrees for 1 hour and 10 minutes, or until a toothpick inserted in center comes out clean. Remove from pan; cool on a wire rack.
  Makes 1 loaf.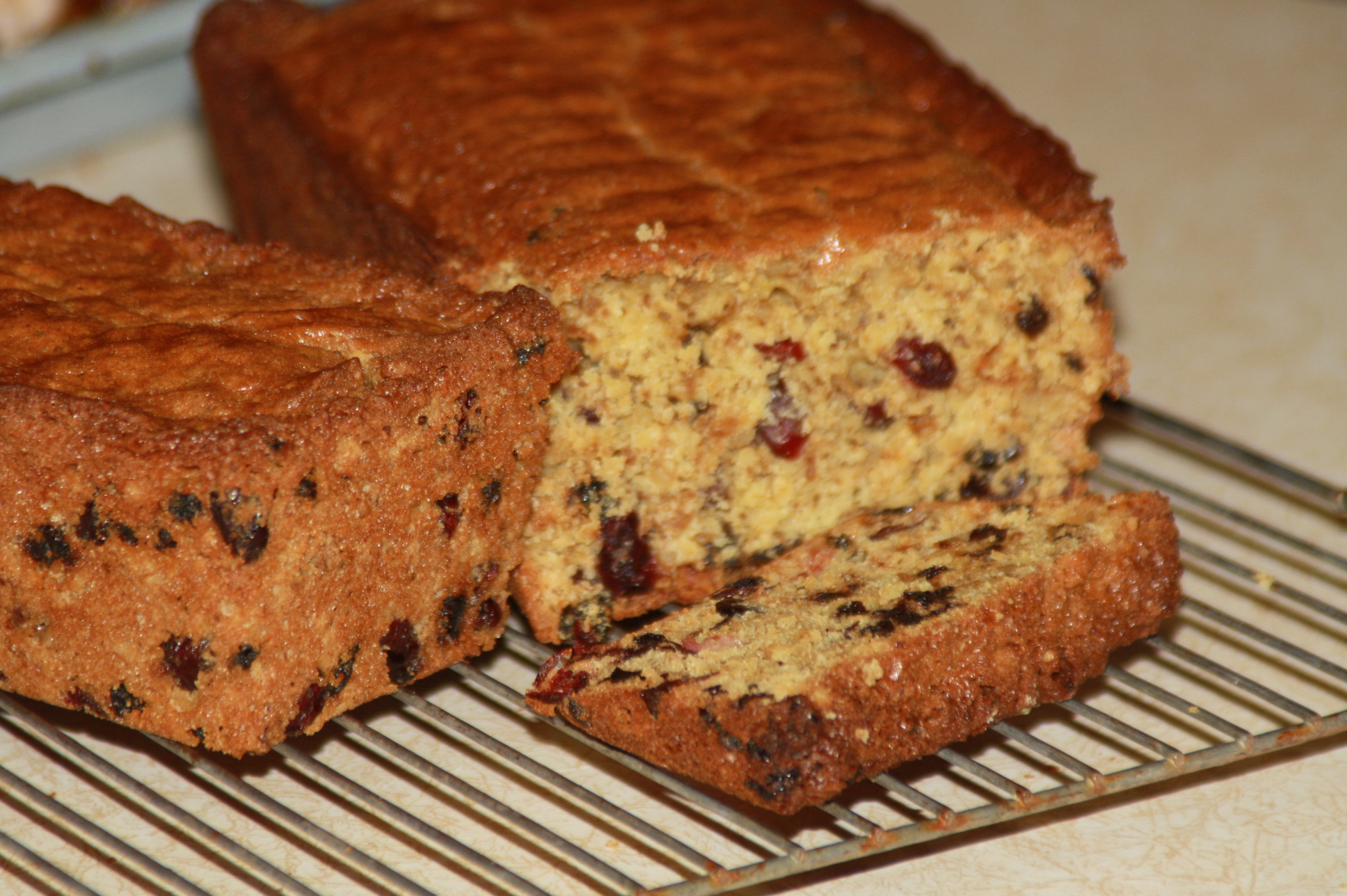 Side Dishes & Sauces
Book 1