(Okay, only the grandchildren actually don't like this. I think everyone else does.)
1 envelope unflavored gelatin
1/4 cup maraschino cherry juice
1 cup diced apricots
1 cup diced pineapple (14 oz)
1 cup halved, seeded grapes
1 cup chopped maraschino cherries (12 oz jar)
3 tablespoons lemon juice
1/2 cup sugar
1 cup heavy cream
2 cups colored mini marshmallows
1/2 cup mayonnaise
Soften gelatin in cherry juice in top of double boiler. Dissolve over boiling water. Add fruits, lemon juice, sugar and marshmallows. Chill until syrupy (no more than 1/2 hr).
Whip cream until light and fluffy. Stir in mayonnaise. Fold into fruit mixture with a wooden spoon, using an over under motion. Spoon salad into molds. (Use empty margarine tubs, 6 oz. tupperware jello molds, etc.) Store in freezer.
Unmold salads on lettuce leaves 2 hours before serving. Run a knife around each cup; press bottom to release salad. Chill until served.
Makes 8 servings.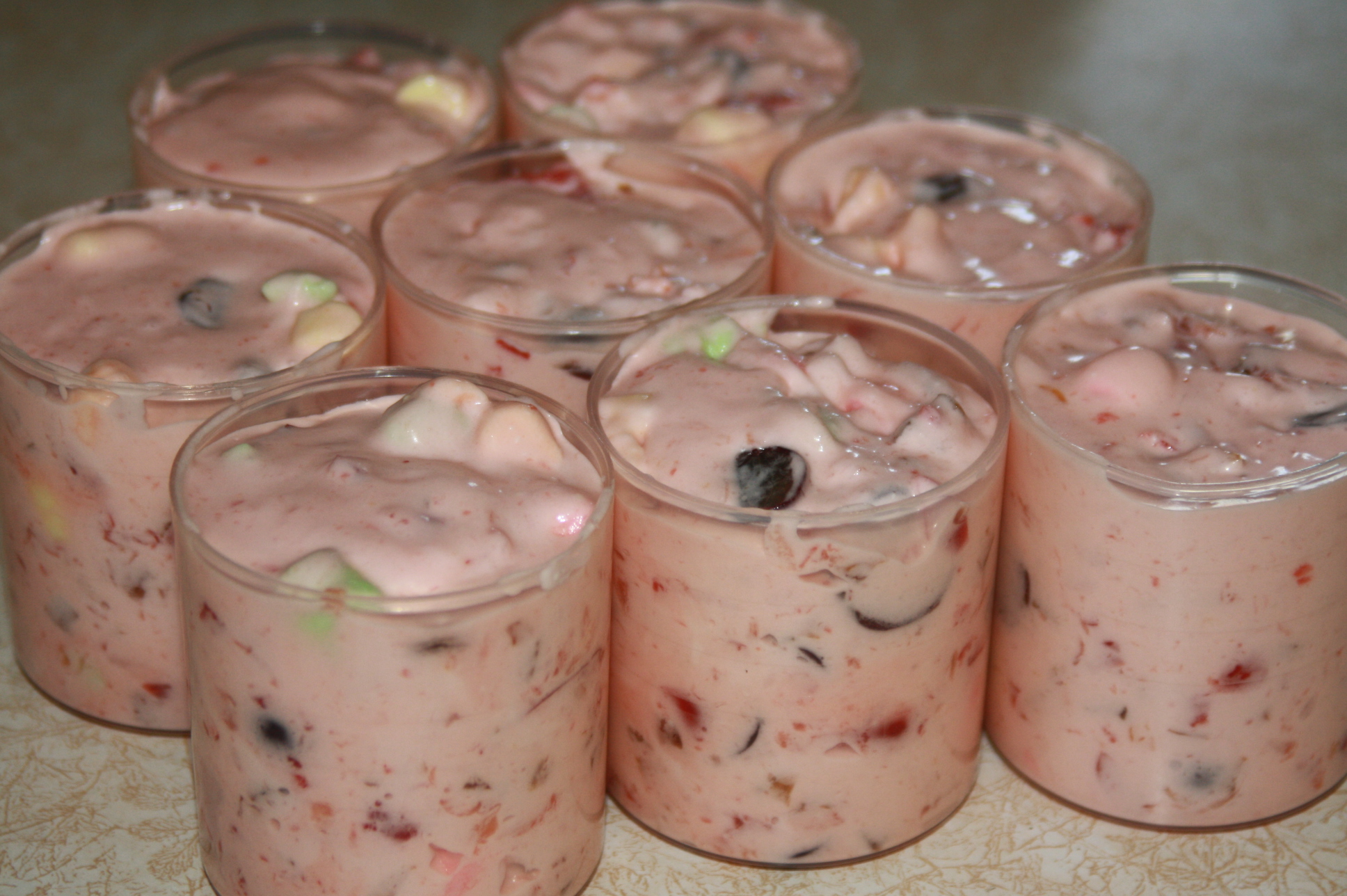 Side Dishes & Sauces
Book 1