This chocolate / mint pudding cake is very good and moist, and is topped with York Peppermint Patties.
1 box chocolate cake mix (plus any ingredients to prepare normally)
1 sm box (3.5 oz) cook & serve chocolate pudding (plus milk to prepare normally)
1/4 teaspoon peppermint extract
1 container of milk chocolate frosting
About 25 York Peppermint Patties (or 5 oz. box Jr. Mints)
Prepare chocolate cake in a 9 x 13 pan, as directed in box instructions. Let cool completely. Use the end of a wooden spoon to make holes about 1 1/2" - 2" apart in the cake. Mix up pudding as directed on box, and add peppermint extract. Pour over top of cake. Add dollops of frosting on top of pudding, and spread to distribute evenly. Unwrap and break mint patties into quarters, and sprinkle across the top of the cake. Serve.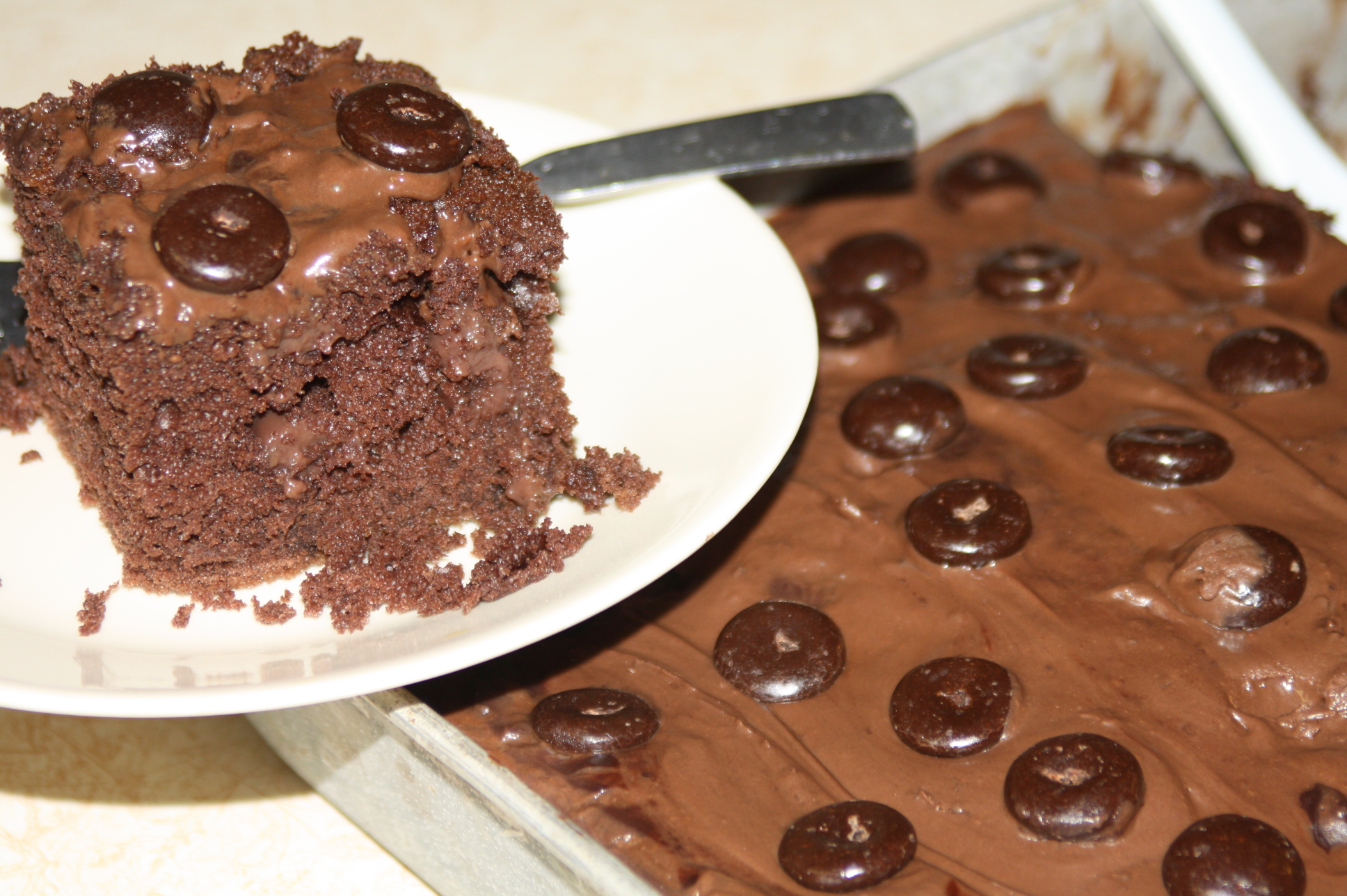 Desserts
Book 1
Chocolate