This is the excellent chicken / turkey soup that we often have at Grandmother's for lunch.
1 carcass (bones) of roasted chicken or turkey
1-2 large onions, chopped
1 cups chopped celery
3 carrots, cut up
1 tablespoon celery seed
3/4 teaspoon thyme
1 teaspoon salt
1/4 teaspoon pepper
2 cups cooked long grain wild rice or egg noodles (optional)
Put carcass in large pot, and cover with water. Boil for 1 hour, and then let cool overnight. Remove solidified fat. Warm liquid and remove all skin & bones. Add all vegetables and spices; cover. Simmer for about 2 hours. If desired, add cooked rice or egg noodles before serving (heat until warm). Serve with kaiser rolls (preferably from Joe Camera's Deli in Shrub Oak, NY, which is where Grandmother gets her rolls from).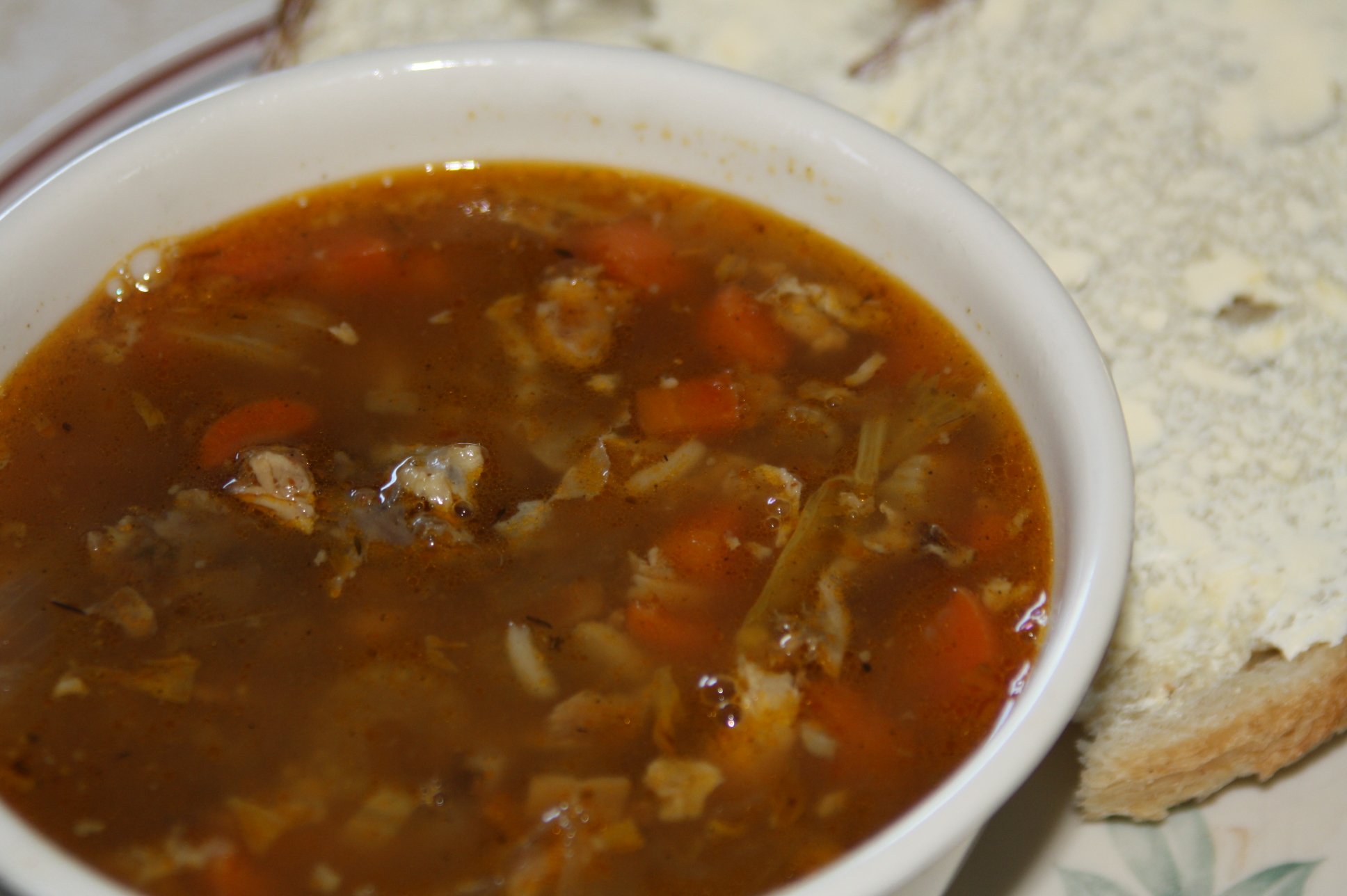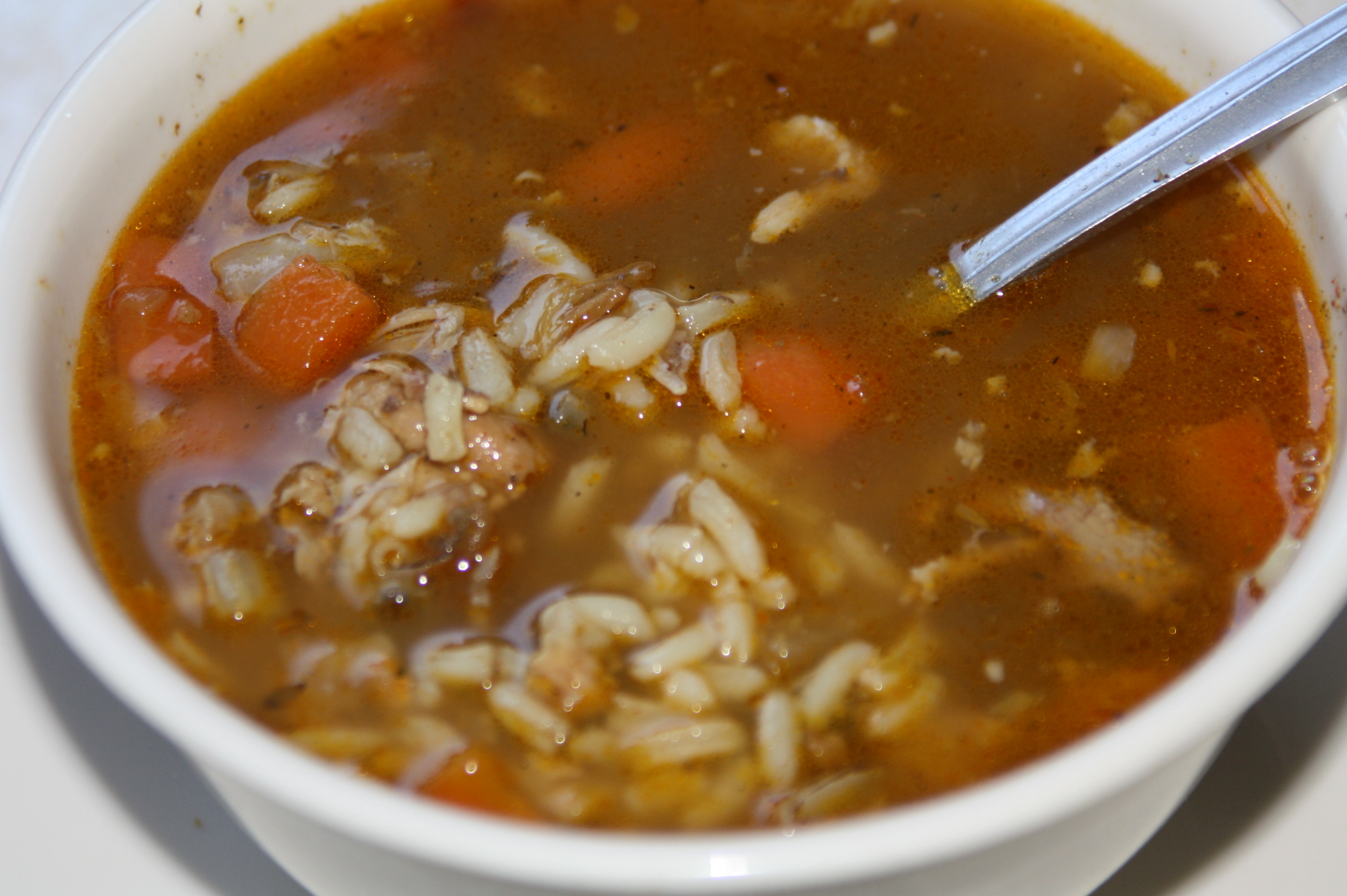 Soups & Stews
Book 1
Chicken
Turkey