Grandmama was famous for her (Depression Era) bean recipes.
Quick Method:
1 28 oz. can Campbell's pork and beans
1/4 cup Grandma's (brand name) dark molasses
1/2 teaspoon dry mustard
1/2 cup water
3 Tbl ketchup or barbeque sauce
2 strips bacon, cut in half
Pour Campbell's pork and beans can into 1 1/2 quart casserole dish. Mix together remaining ingredients (except bacon) and pour over beans. Put bacon slices on top. Bake in oven for 1 hour at 350 degrees.
From Scratch Method:
2 cups navy beans
5 cups water
1 sm onion, finely chopped
1 1/2 tsp salt
1/4 lb. salt pork, cubed
2 Tbl brown sugar
1/4 cup molasses
1 tsp dry mustard
1/4 cup ketchup
1 cup hot bean liquid
Wash beans. Cover with water and soak overnight. Drain. Place in covered 2 qt. casserole or bean pot. Add water, onion, salt and salt pork. Mix well. Cover and bake 6-7 hrs or overnight at 225 - 250 degree oven.
When tender, drain beans and reserve liquid. Add brown sugar, molasses mustard, ketchup and hot bean liquid. Mix thoroughly. Cover and heat 1 to 2 hours at 250 degrees before serving.
Really good with cut-up hot dogs and sauerkraut.
Makes abt 2 quarts.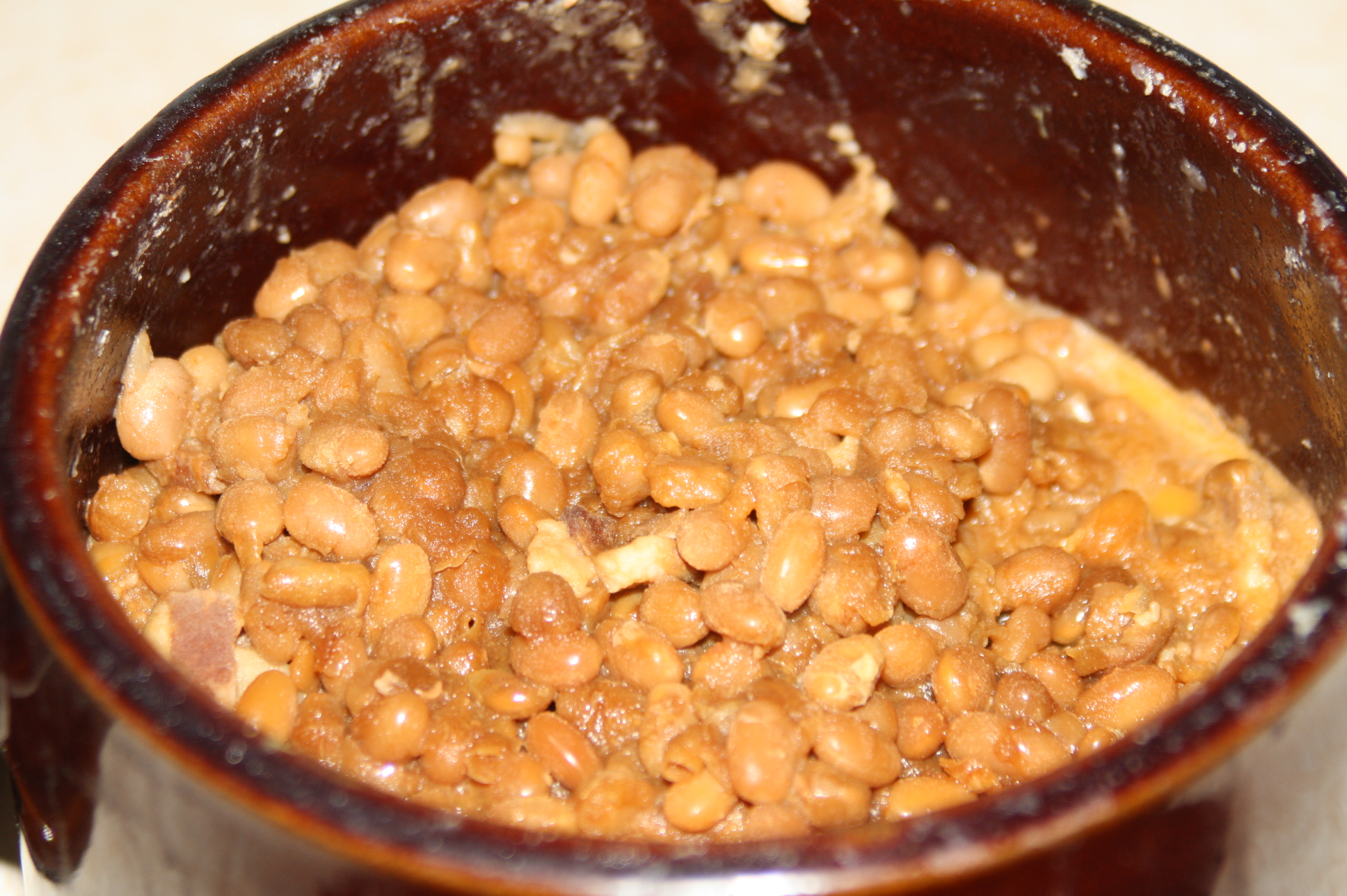 Side Dishes & Sauces
Book 1