Another Canoe Island Lodge staple, and generally a good snack.
1 box (the largest one) of Fruit Loops (or equivalent)
1 box (the largest one) of Lucky Charms (or equivalent)
2 lbs. plain M&M's (assorted kinds - dark chocolate, mint, etc)
1 lb. peanut M&M's
1 lb. peanut butter and/or crispy M&M's
1 can (12 oz.) honey roasted peanuts
1 1/2 cups raisins (and/or craisins)
1 jar unsalted sunflower seeds
Mix all ingredients together in large bowl and serve in plastic cups. The best way to eat this is to pick out all the good stuff and then give Mom the leftover bad stuff like peanuts, raisins, and sunflower seeds.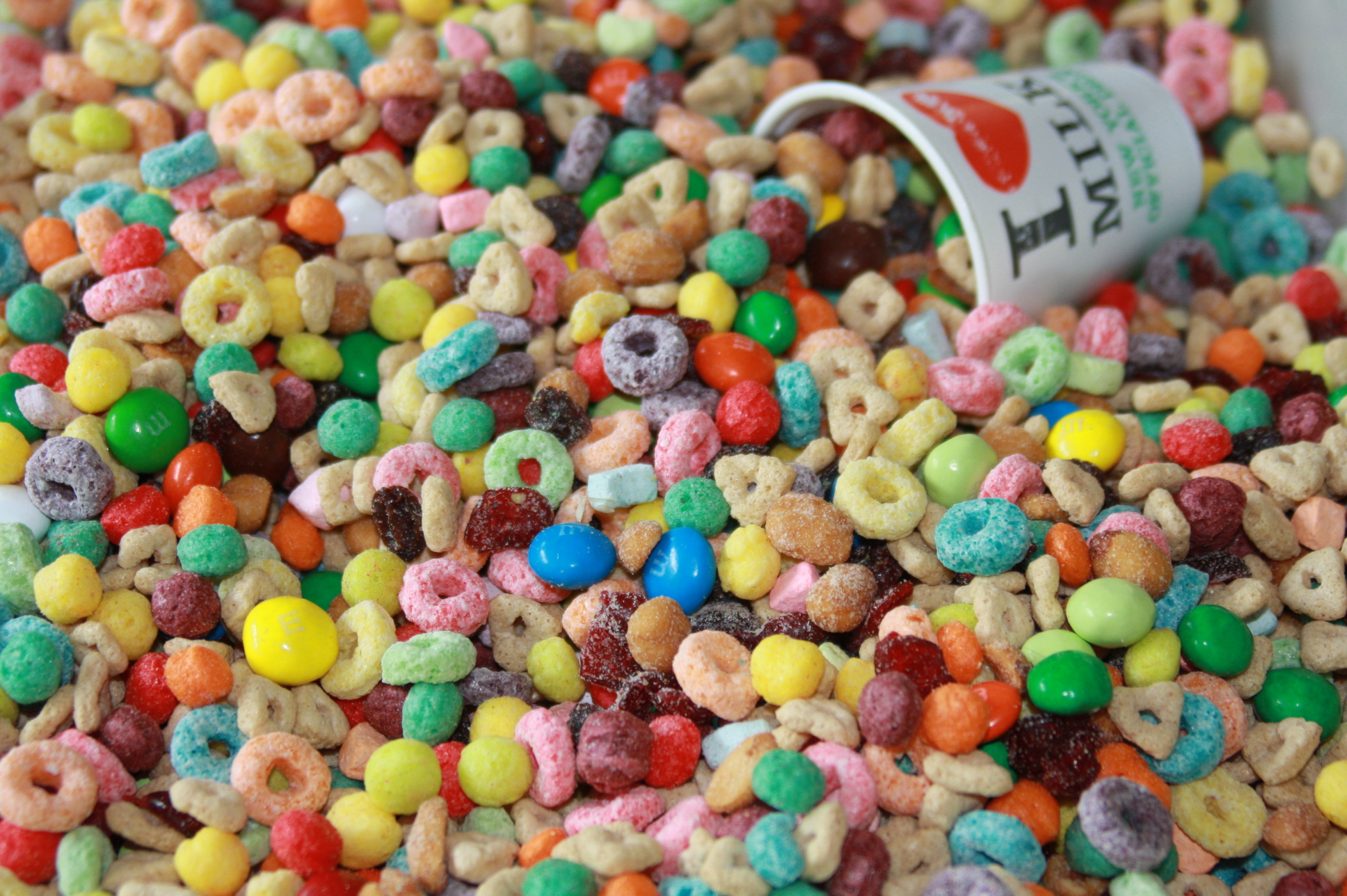 Appetizers & Snacks
Book 1