This is the really good salsa that we make in the salsa maker. Rachel recommends using lime juice instead of lemon juice but I don't. You can eat it alone or mix it with Velveeta cheese.
2 medium ripe tomatoes (quartered)
1/4 medium onion (quartered)
4 springs cilantro (parsley)
2 cloves of garlic
1 teaspoon garlic salt
2 tablespoons lemon or lime juice
1 jalapeno (1/3 for mild, 2/3 for medium, all for hot and spicy)
Velveeta cheese (optional)
Put all the ingredients (except cheese) in the Salsa Express (or food processor) and mix to consistency desired. Serve with tortilla chips.
If desired, combine 1 lb. (16 oz.) Velveeta cheese (cut up) with 1 cup salsa and microwave for 3 minutes. Stir, and microwave for another 2 minutes, or until cheese is melted.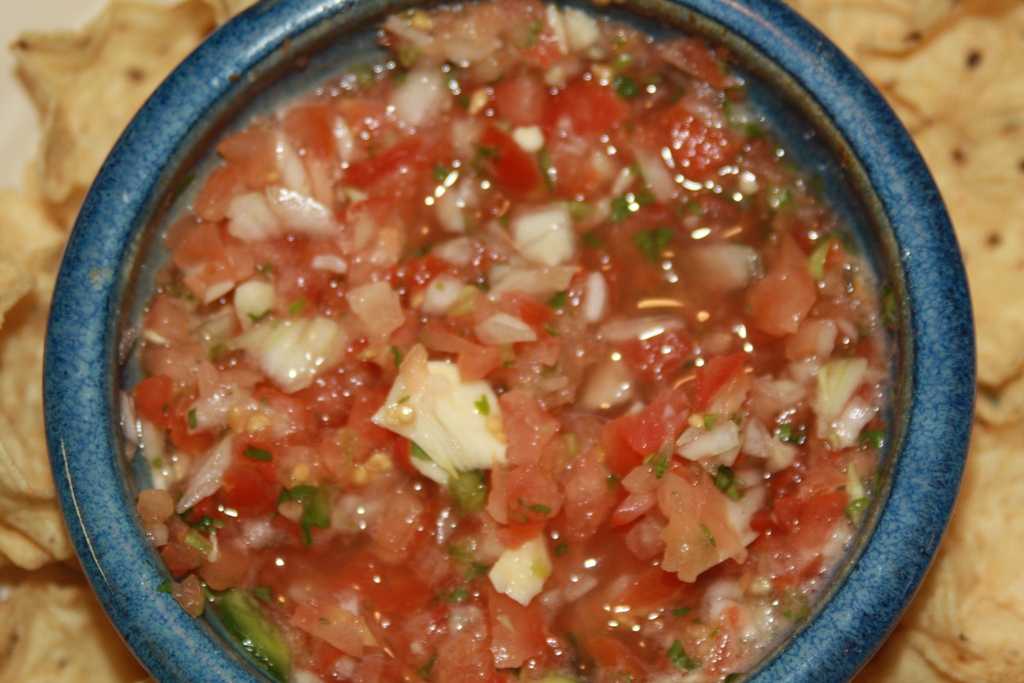 Appetizers & Snacks
Book 1