This is good to make for company (since it serves a lot and you can make it the night before).
1 small loaf French bread
2 tablespoons butter or margarine, softened
12 large eggs, at room temperature, lightly beaten
1 cup shredded sharp white Cheddar cheese
1/2 cup whole milk
1/4 cup (1/2 stick) butter or margarine, melted
1 - 1 1/2 cup(s) chopped ham or sausage
3 tablespoons chopped fresh parsley leaves (optional)
6 strips crisply cooked bacon, crumbled (optional)
The night before serving, cut the bread into 1-inch-thick slices and spread with the softened butter. Butter a large glass oval or round baking dish that is no deeper than 2 to 3 inches deep; or 9 x 13" pan. Layer the bread in the dish, then add the beaten eggs, cheese, milk, ham, and melted butter. Cover with plastic wrap and refrigerate overnight.
In the morning, remove the dish from the refrigerator and let sit at room temperature for about an hour. Heat oven to 325 degrees. Bake until golden brown and puffy, 50 to 60 minutes. If desired, garnish with parsley, bacon, and/or freshly sliced tomatoes. Serve immediately, as it cools quickly.
Makes 8 servings.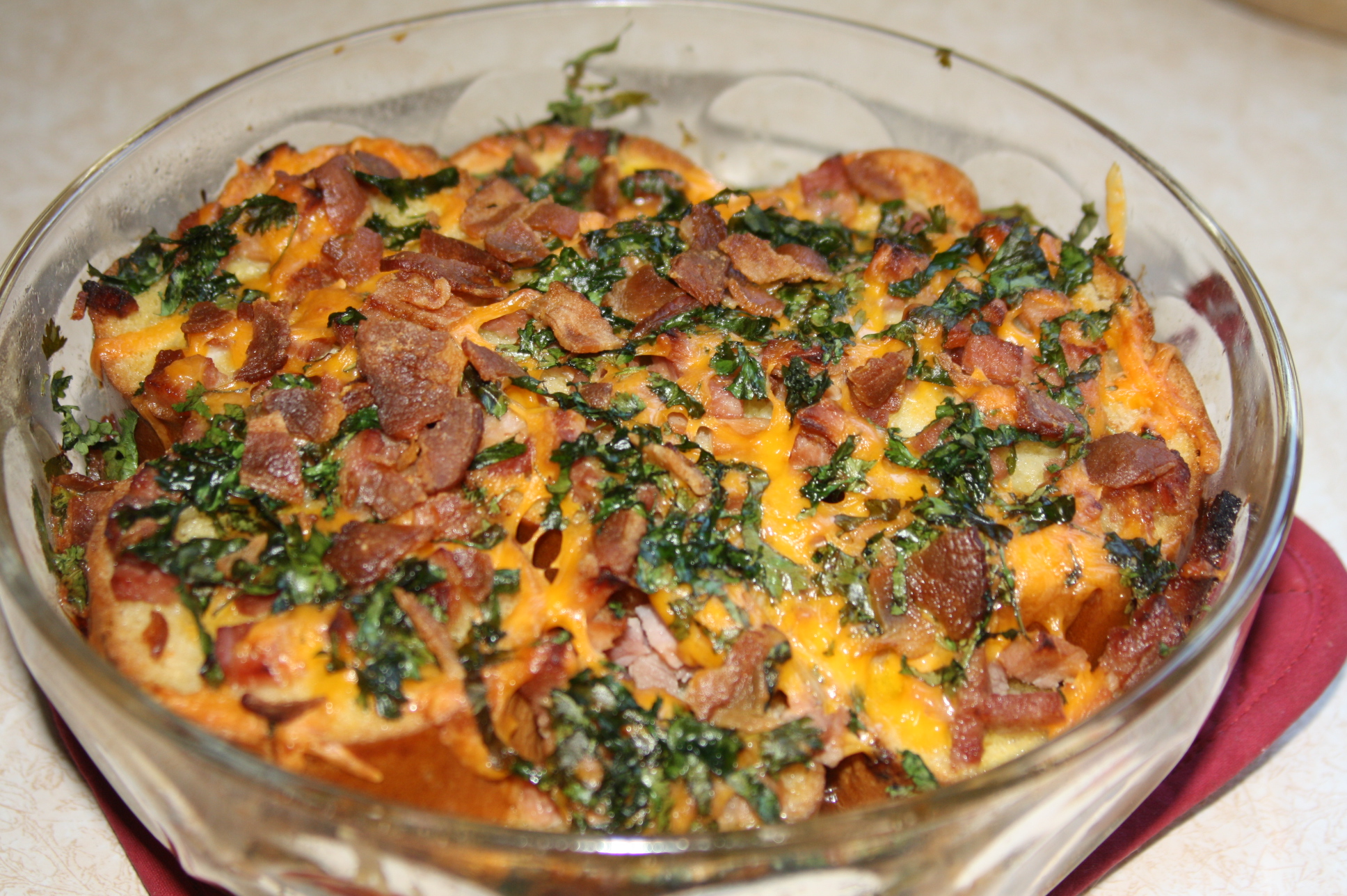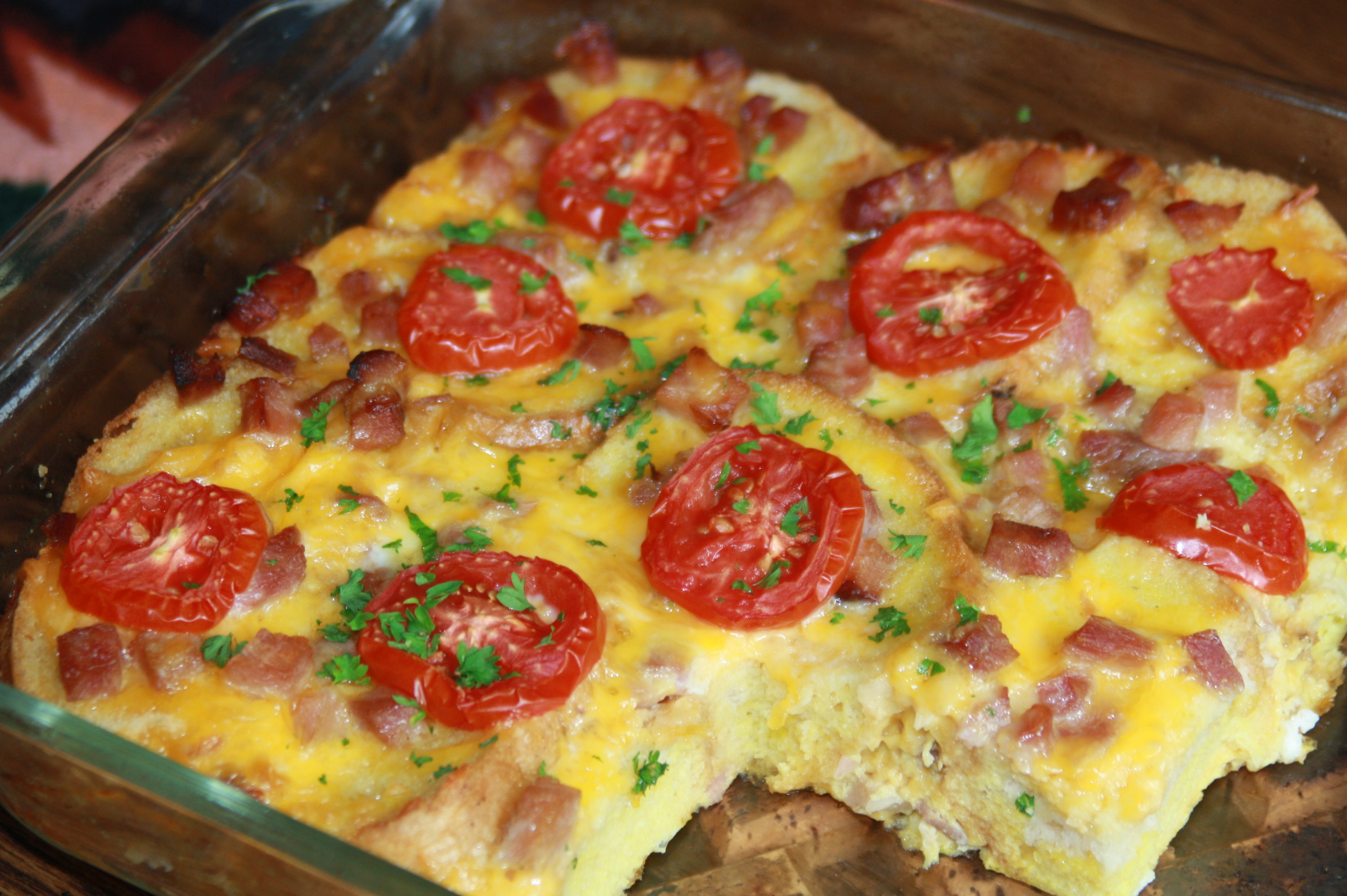 Breakfasts & Brunch
Book 1