This is a very easy dish to make, but it still tastes very good. In fact it tastes so good that sometimes if you make this chicken dinner for your boyfriend, he is so impressed that he proposes! (For Stacy and Tim's Engagement Chicken, check out Fiesta Lime Chicken ) Also, Andrew, this is the chicken that you really like.
4 boneless, skinless chicken breasts (or 2 1/2 lbs skinless legs & thighs)
1 can cream of mushroom (or other, such as broccoli, celery, or chicken) soup
White rice
Preheat oven to 350 degrees. Put 4 chicken breasts into a square baking pan, and pour soup all over the top of the chicken. Cook until done, about 1 hour. Prepare rice (following package instructions) while chicken is cooking. Serve; spoon sauce from chicken pan over rice. Serve with broccoli or green beans and steamed apples.
Serves 4.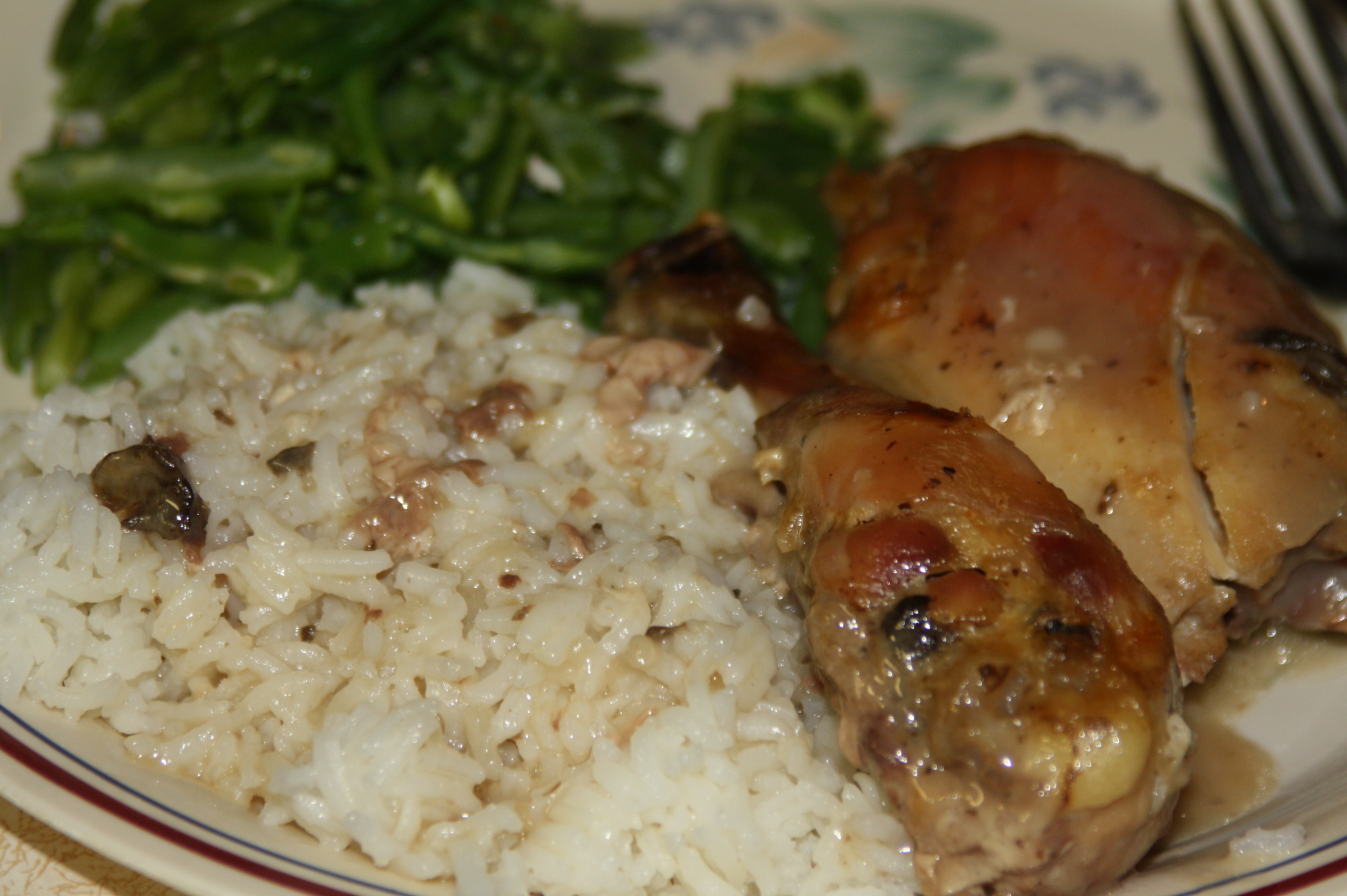 Main Dishes
Book 1
Chicken