Some random lady from crew made these muffins that Mom says are really good. I am putting them in this book because Mom is making me, even though they sound gross because they have coconut and carrots in them. Also supposedly the dough freezes well.
1 1/4 cups sugar
2 1/4 cups flour
1 tablespoon cinnamon
2 teaspoons baking soda
1/2 teaspoon salt
1/2 cup grated coconut
1/2 cup raisins
2 cups grated carrots
1 grated apple (unpeeled)
8 oz. crushed pineapple, drained
1/2 cup chopped pecans or walnuts
3 eggs
1 cup applesauce (or 1/2 cup oil + 1/2 cup applesauce
1 teaspoon vanilla
Preheat oven to 350 degrees. Mix dry ingredients in a large bowl. Add fruit, carrots and nuts. Stir. Whisk eggs with oil and vanilla. Pour into dry ingredients. Blend well with wire whisk. Spoon into cupcake tins that are either sprayed with Pam, or lined with cupcake papers. Fill to brim. Bake 30 minutes.
Makes 18 large muffins.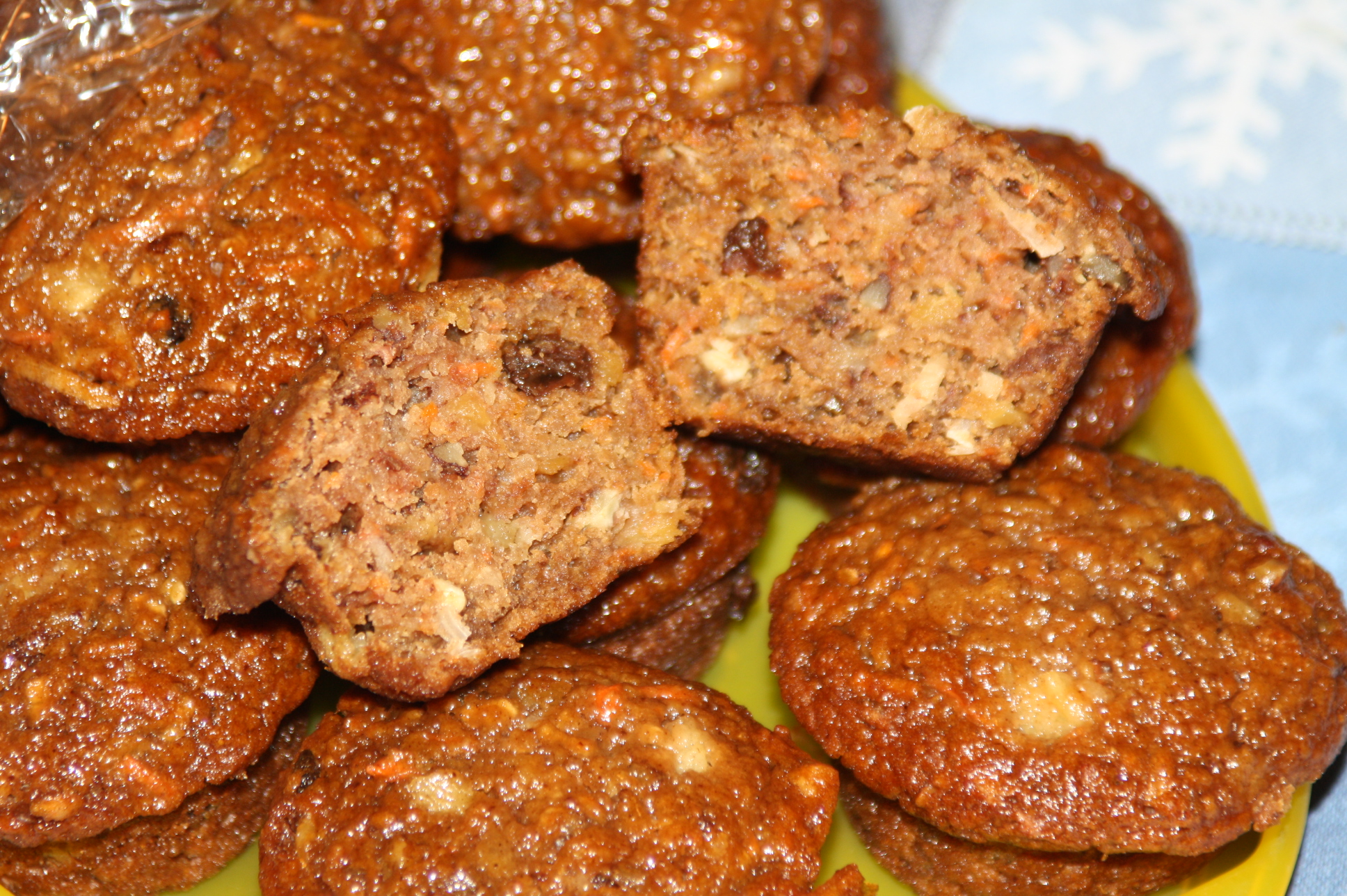 Breakfasts & Brunch
Book 1
Apples