Andrew - this is the recipe you were looking for that has the cream cheese swirled into the brownies.
1 box brownie mix
3 eggs, divided
1/3 cup oil
1/3 cup water
2 8 oz. blocks cream cheese
1 teaspoon vanilla
1/2 cup sugar
Brownie Mixture: Mix brownie mix batter as directed on box (using approx: 1 egg, oil, and water).
Cream Cheese Filling: Combine remaining 2 eggs, cream cheese, vanilla, and sugar. Beat really well.
Assemble: Spread 1/2 of brownie mixture in greased 9" x 13" pan. Pour on cream cheese mixture; spread to edges. Drop the remaining 1/2 of the brownie mixture on top; spread to cover cream cheese mixture and marble by swirling a knife straight down, throughout. Cook for 45 minutes at 350 degrees. Cool completely before cutting.
Store, covered, in refrigerator.
20-24 servings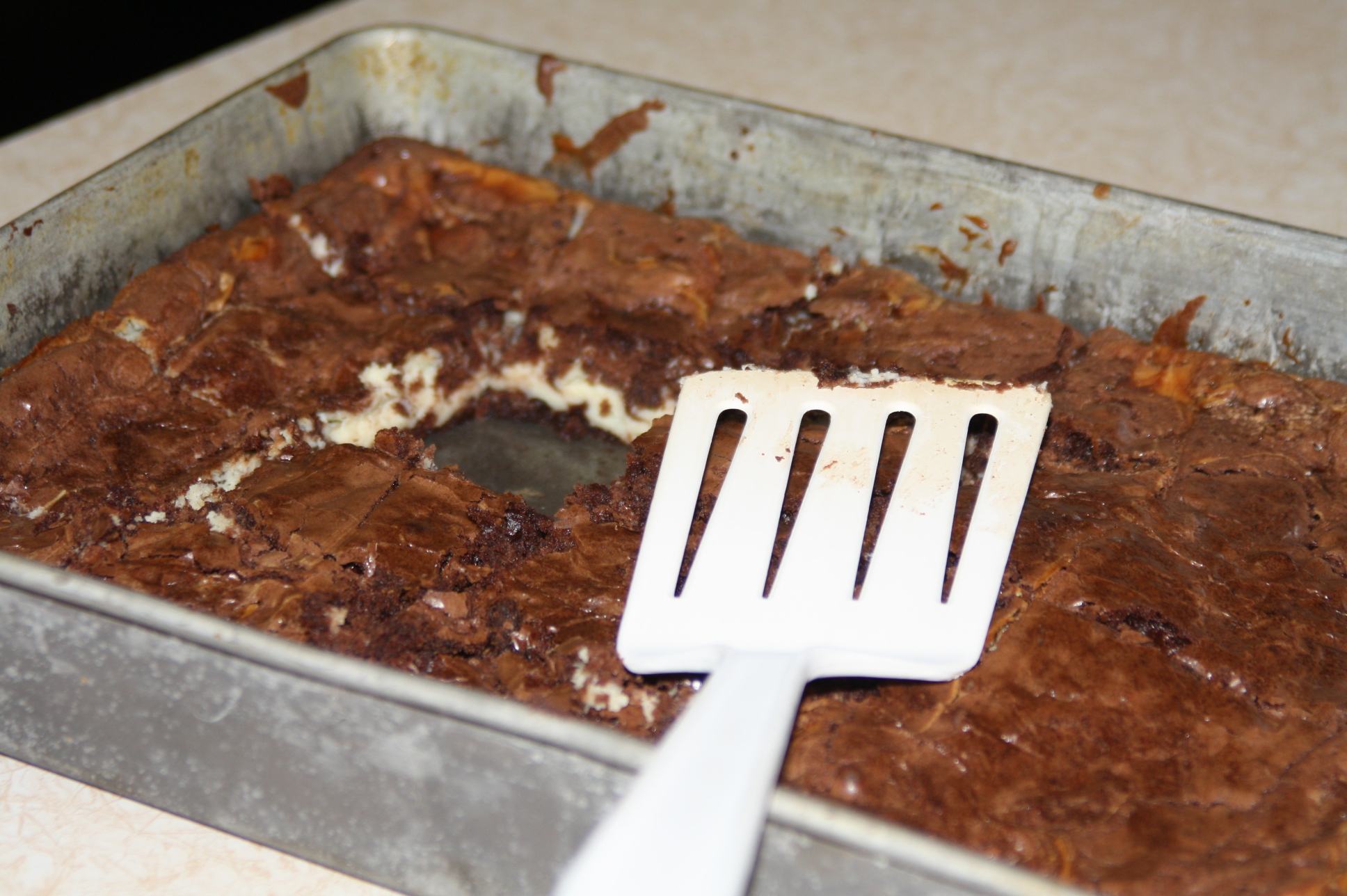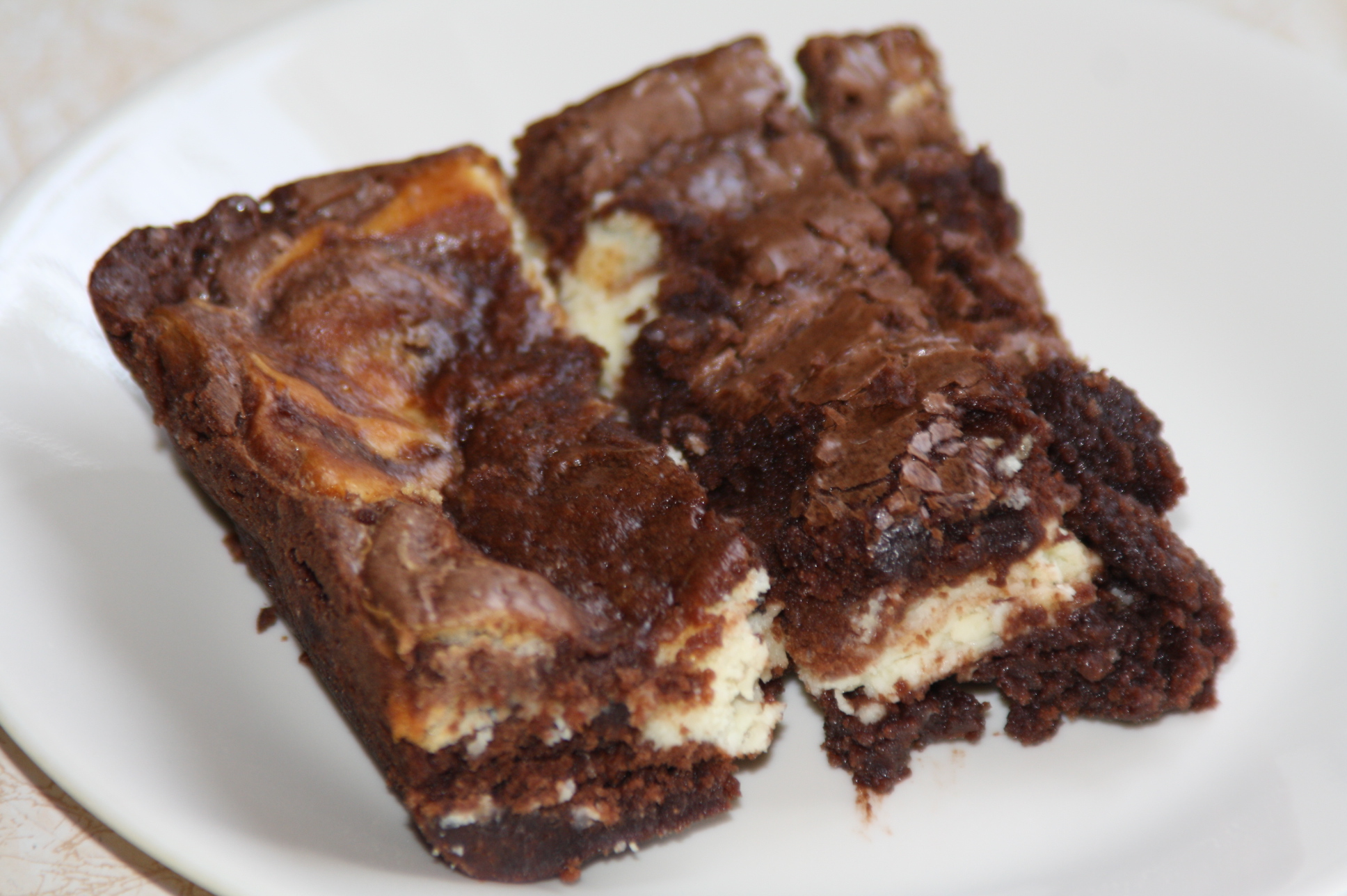 Desserts
Book 1
Cream Cheese
Chocolate