Andrew: this is chili with cheese. You eat it as a warm dip with chips.
1 cup finely chopped onion
3 cloves garlic, crushed
1 teaspoon salt
2 teaspoons oil or bacon grease
1 small jar pimento (drained, deseeded, chopped)
1 1/2 cup tomatoes (1 1/2 tomatoes), drained and chopped (save juice)
1 small (4oz) can green chilies (drained, deseeded and chopped)
Freshly ground pepper
1 lb. Velveeta, cubed
12 oz. sharp cheddar cheese, shredded
Saute onion and garlic in oil. Add chilies and stir. Add seasonings, tomatoes, and pimento, and simmer gently until blended. Add cheese a little at a time, and blend until melted. Add a little tomato juice if needed, to thin for a hot dip.
Serve with corn tortilla chips.
Makes abt. 4 cups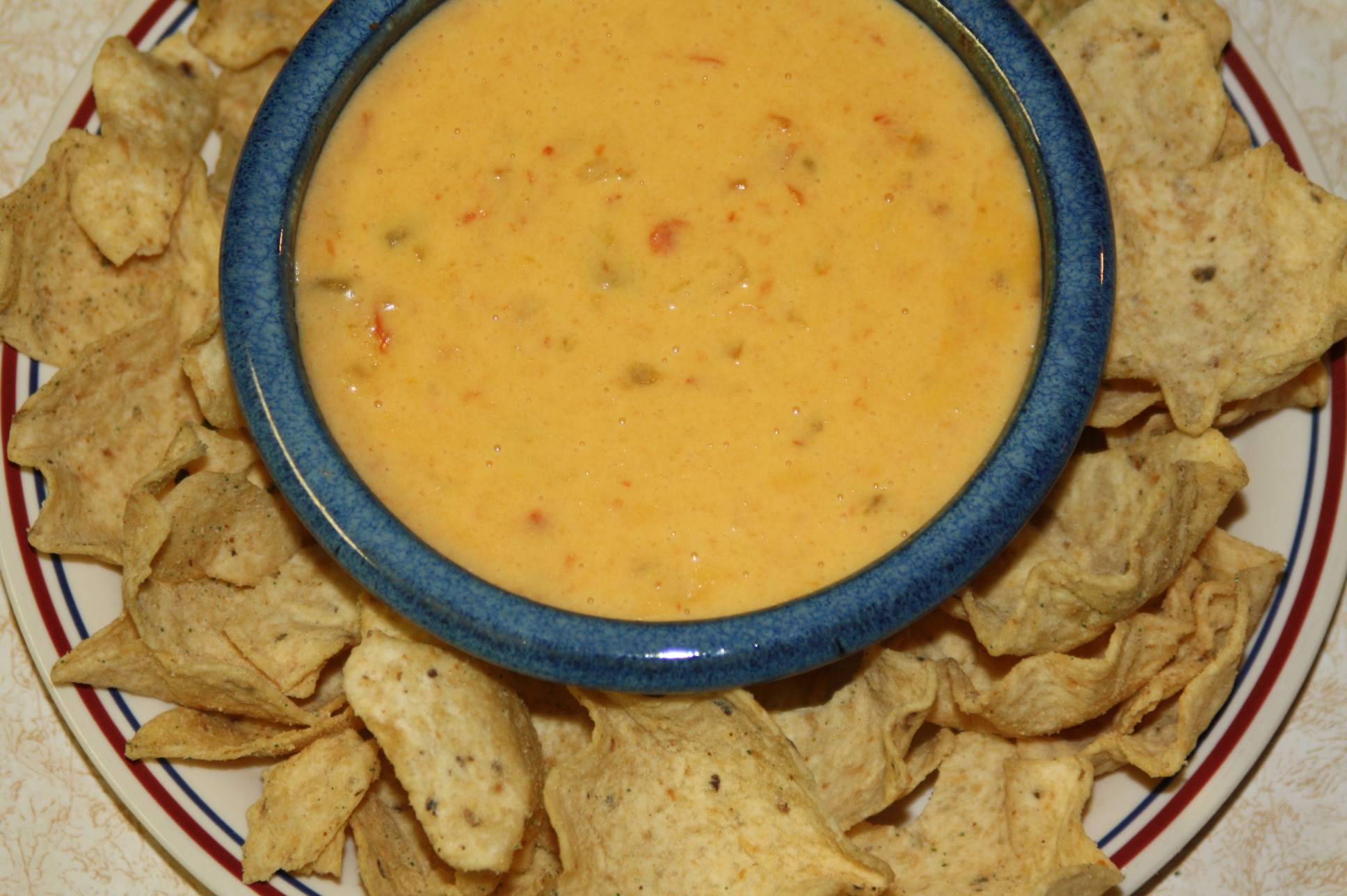 Appetizers & Snacks
Book 1