Rachel doesn't remember where this came from, but it is good.
1 cup long-grain white rice
1/4 cup cider vinegar
1 tablespoon dark rum
1/4 cup orange juice
2 tablespoons jerk sauce
1 tablespoon grated fresh ginger
4 6-ounce boneless breasts
1/2 teaspoon salt
1/4 teaspoon pepper
1 tablespoon olive oil
1 can (15 oz.) black beans, drained and rinsed
8 ounces chunk pineapple
1 bunch scallions, sliced
Cook the rice as per directions on rice bag. Combine the vinegar, rum, orange juice, jerk sauce, and ginger in a measuring cup or small bowl; set aside. Pound the chicken to an even thickness. Season with salt and pepper. Heat the oil in a skillet over medium heat. Add the chicken and cook until browned, about 4 minutes per side. Remove from heat and add the vinegar mixture. Return the skillet to low heat and simmer until the chicken is cooked through, about 2 minutes.
Divide the chicken and sauce among plates. Stir the beans into the rice. In a medium bowl, combine the pineapple and scallions. Serve both with the chicken.
Serves 6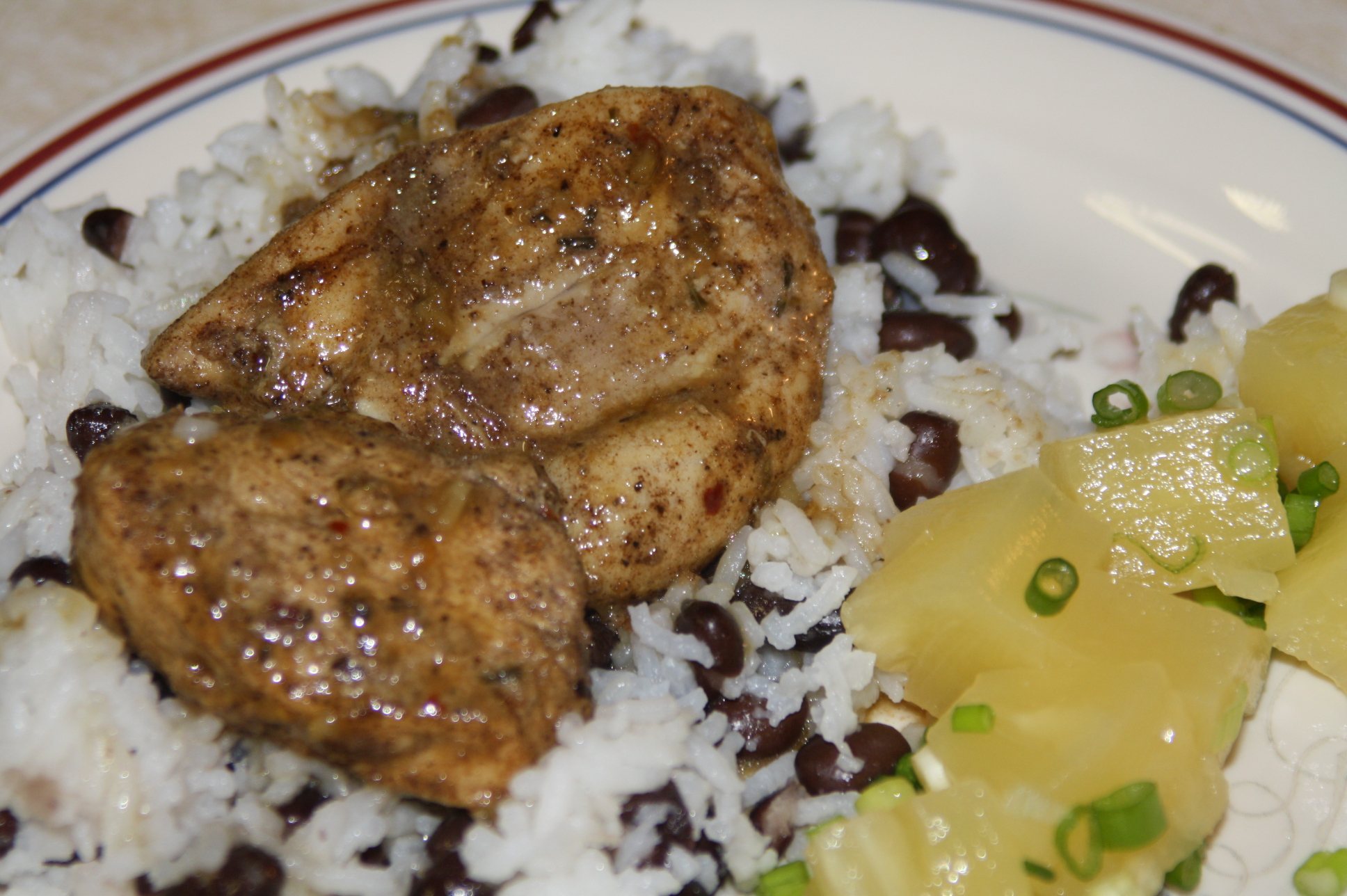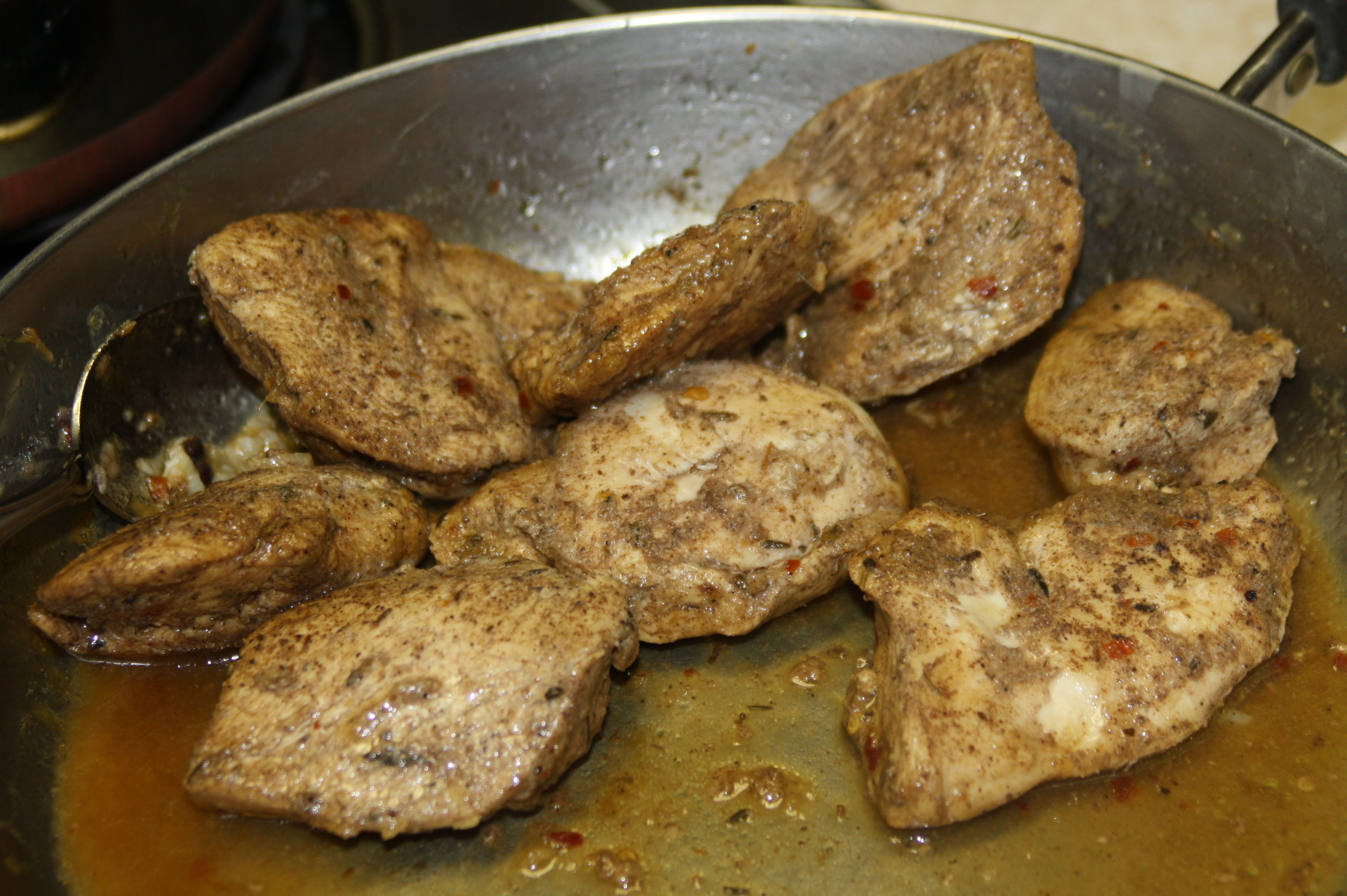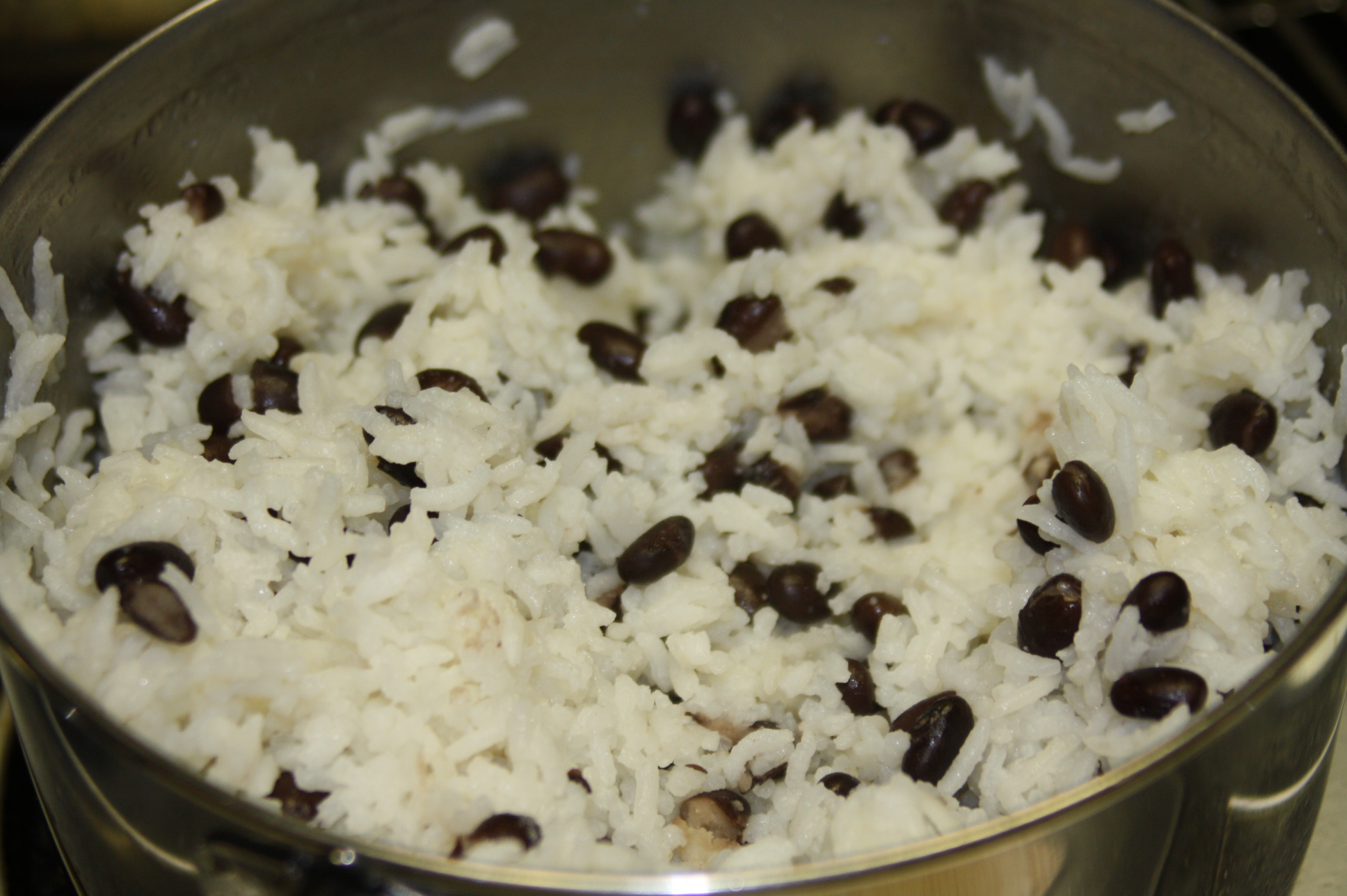 Main Dishes
Book 1
Chicken