CIL Corn Salsa (for use with Tilapia)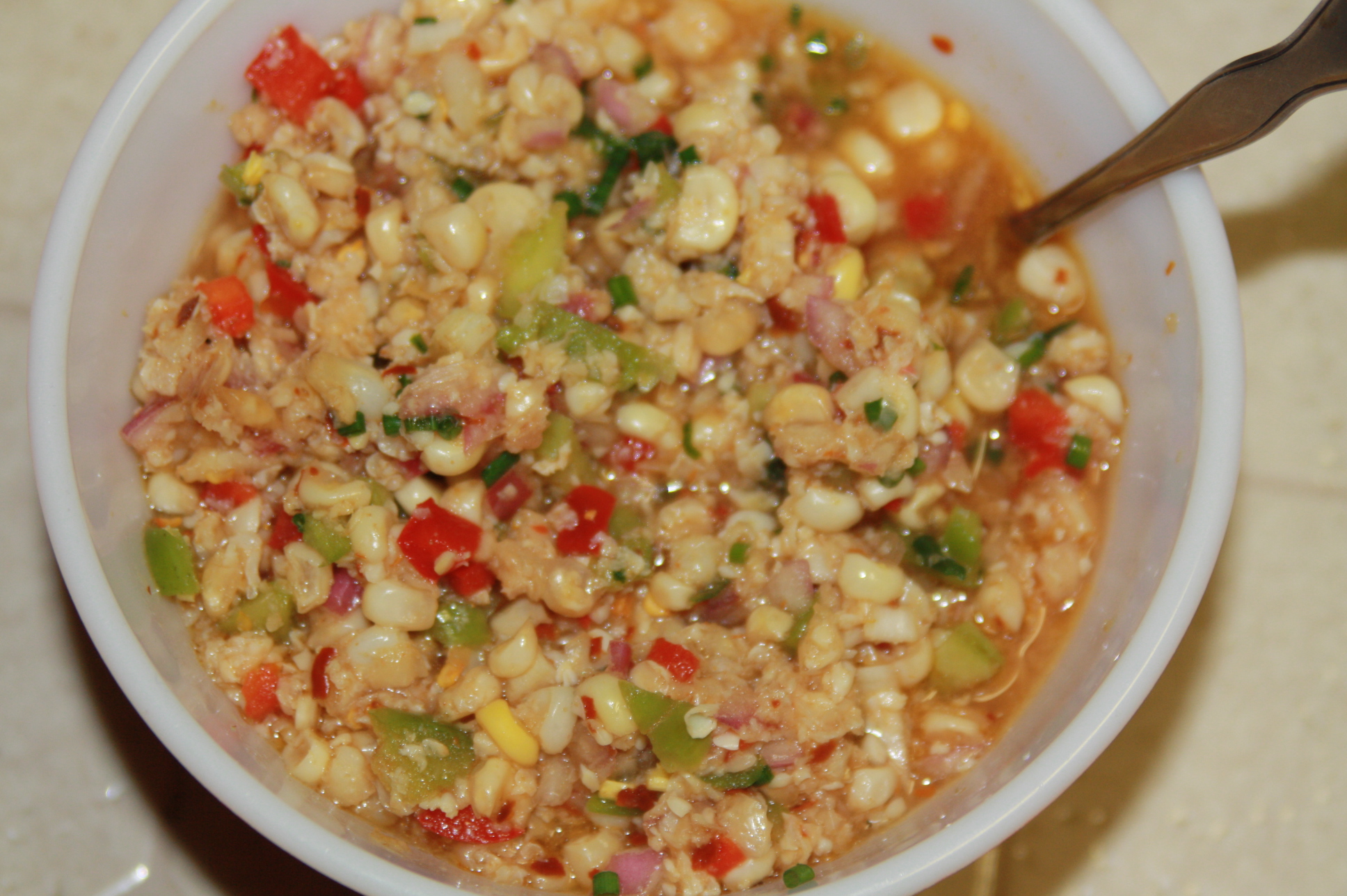 Make this salsa to eat with the CIL Tortilla Crusted Tilapia (previous page) -OR- as a salsa dip - its REALLY good.
1 cup fresh cooked corn (cut off cob)
2 tablespoons minced red onion
2 tablespoons minced green pepper
1 tablespoon minced red pepper (vegetable, not the spice)
1 tablespoon minced celery
2 teaspoons chopped chives
1/4 cup apple cider vinegar
1/8 cup olive oil
1/4 cup V-8 vegetable juice
2 tablespoons honey
2 teaspoons lime juice
1 teaspoon cumin
1 teaspoon dry crushed red pepper (spice, not the vegetable)
Salt and pepper to taste
Mix all ingredients together; adjust seasoning to taste. Let stand at room temperature for 2-3 hours before serving.