I don't ever remember us making these, but Rachel says we have and they are good.
2 cups cubed fully cooked ham
1/2 cup chopped green onion
10 flour tortillas (8 inches)
2 cups (8 ounces) shredded cheddar cheese, divided
1 tablespoon all-purpose flour
2 cups half and half cream or milk
6 eggs, beaten
1/4 teaspoon salt, optional
Other optional ingredients: red and green peppers, sweet onions, mushrooms, taco sauce (medium)
Combine ham and onions, place about 1/3 cup down the center of each tortilla. Add any other optional ingredients. Top with 2 tablespoons cheese. Roll up and place seam side down in a greased 9 x 13 dish. In a bowl, combine flour, cream, eggs and salt if desired until smooth. Pour over tortillas. Cover and refrigerate for 8 hours or overnight. Remove from the refrigerator 30 minutes before baking. Cover and bake at 350 degrees for 25 minutes. Uncover, bake for 10 minutes. Sprinkle with remaining cheese, bake 3 minutes longer or until the cheese is melted. Let stand for 10 minutes before serving. Optional topping: pico de gallo or salsa.
Yield: 10 enchiladas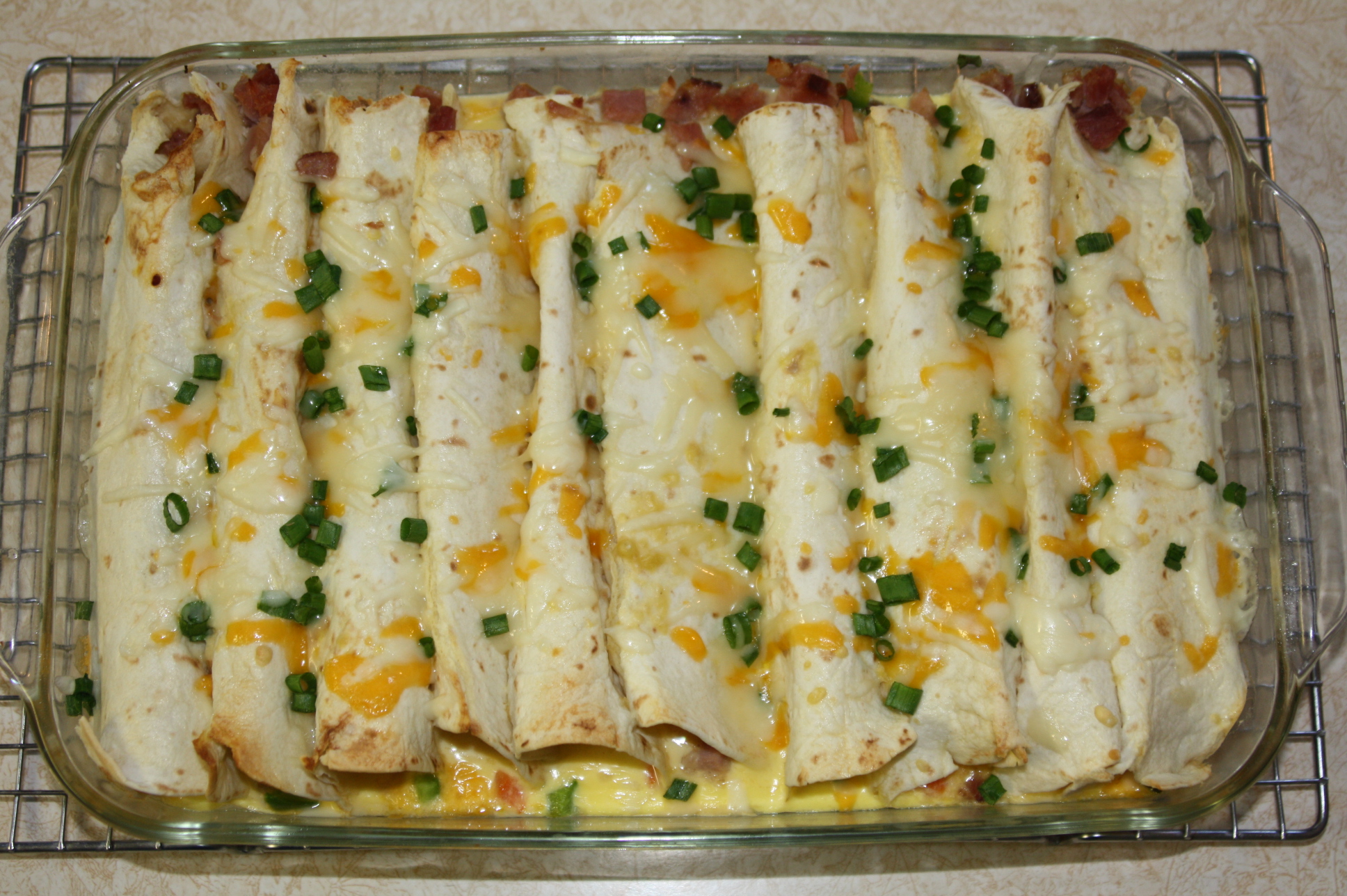 Breakfasts & Brunch
Book 1
Egg
Pork