Aunt Pat makes the batter for these muffins ahead of time, and then keeps it up to six weeks in the refrigerator. This makes it easy to make warm muffins for unexpected guests.
1 box (15 oz.) raisin bran cereal
3 cups sugar
5 cups flour
5 teaspoons baking soda
1 teaspoon salt
4 eggs
1 cup melted margarine
1 quart buttermilk
Mix cereal, sugar, flour, baking soda and salt in large bowl. Add beaten eggs, margarine and buttermilk. Mix together. Let sit overnight so moisture can be absorbed into the flakes. Spoon out desired amount into greased cupcake cups and cook at 400 degrees for 20 minutes for large muffins, or 15 minutes for little muffins. Store remaining batter in covered container in refrigerator for up to 6 weeks.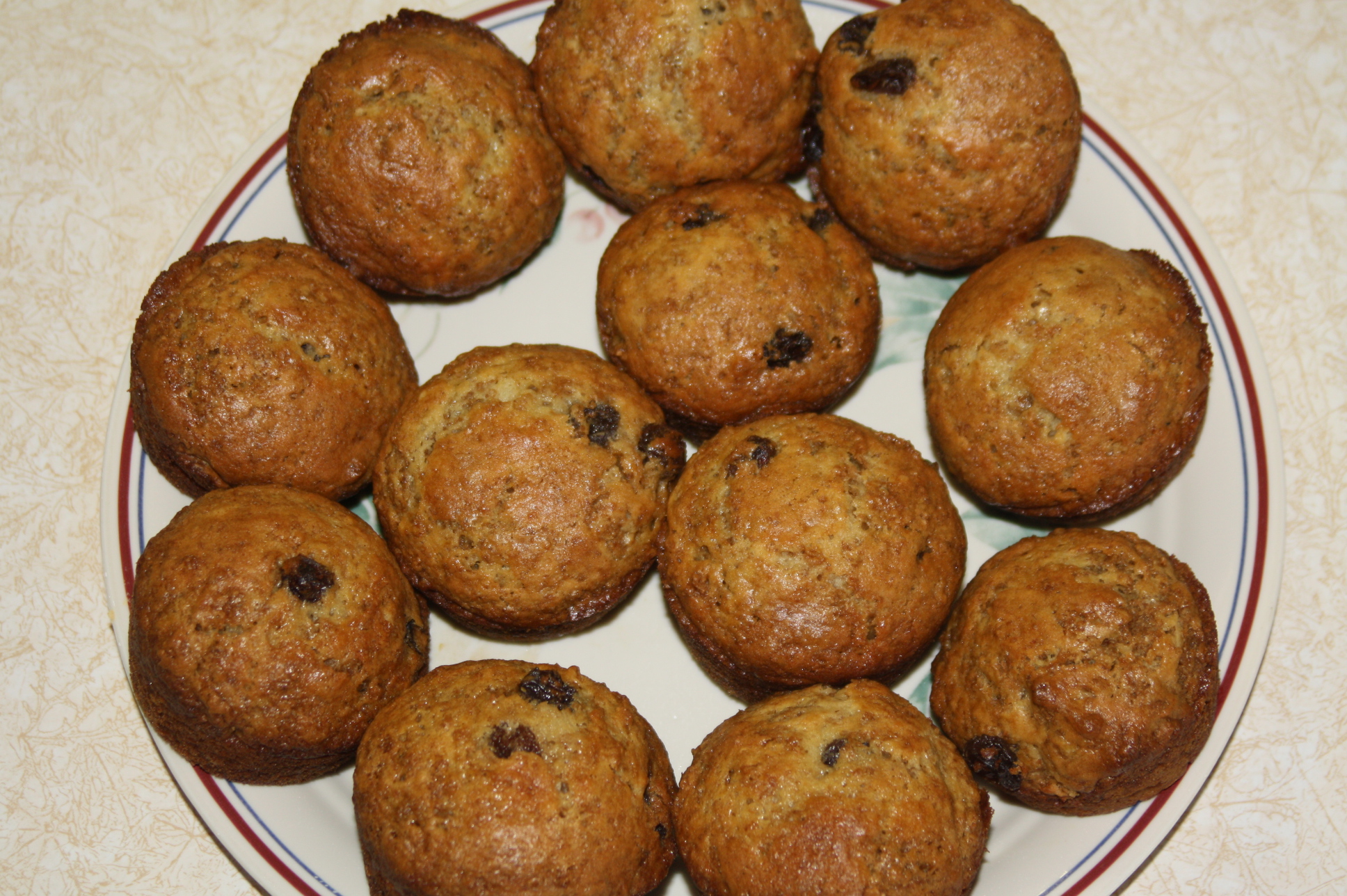 Breakfasts & Brunch
Book 1