Marion Button made this for us when we stayed with them in Rhode Island, and it is very good. You might want to halve the recipe because it makes tons!
1 lb. fresh crab meat (1 1/2 cups) (or use imitation, if you're not in Rhode Island)
8 oz. sour cream
2 pkgs. (each 8 oz.) cream cheese
1/4 cup mayonnaise
1/2 tsp. garlic powder
juice of 1/2 lemon (or 1 1/2 Tbl lemon juice)
1 tsp. dry mustard
1-3 tablespoons milk (enough to make creamy)
3 tsp. Worcestershire sauce
1/2 cup shredded sharp cheddar
Paprika
Combine all ingredients except for paprika. Spread in 9" x 9" baking dish or 8 1/2" x 4 1/2" loaf pan and sprinkle with paprika. Bake for 20 to 25 minutes at 350 degrees until bubbly. Use as a dip, or spread on crackers.
Makes 5-6 cups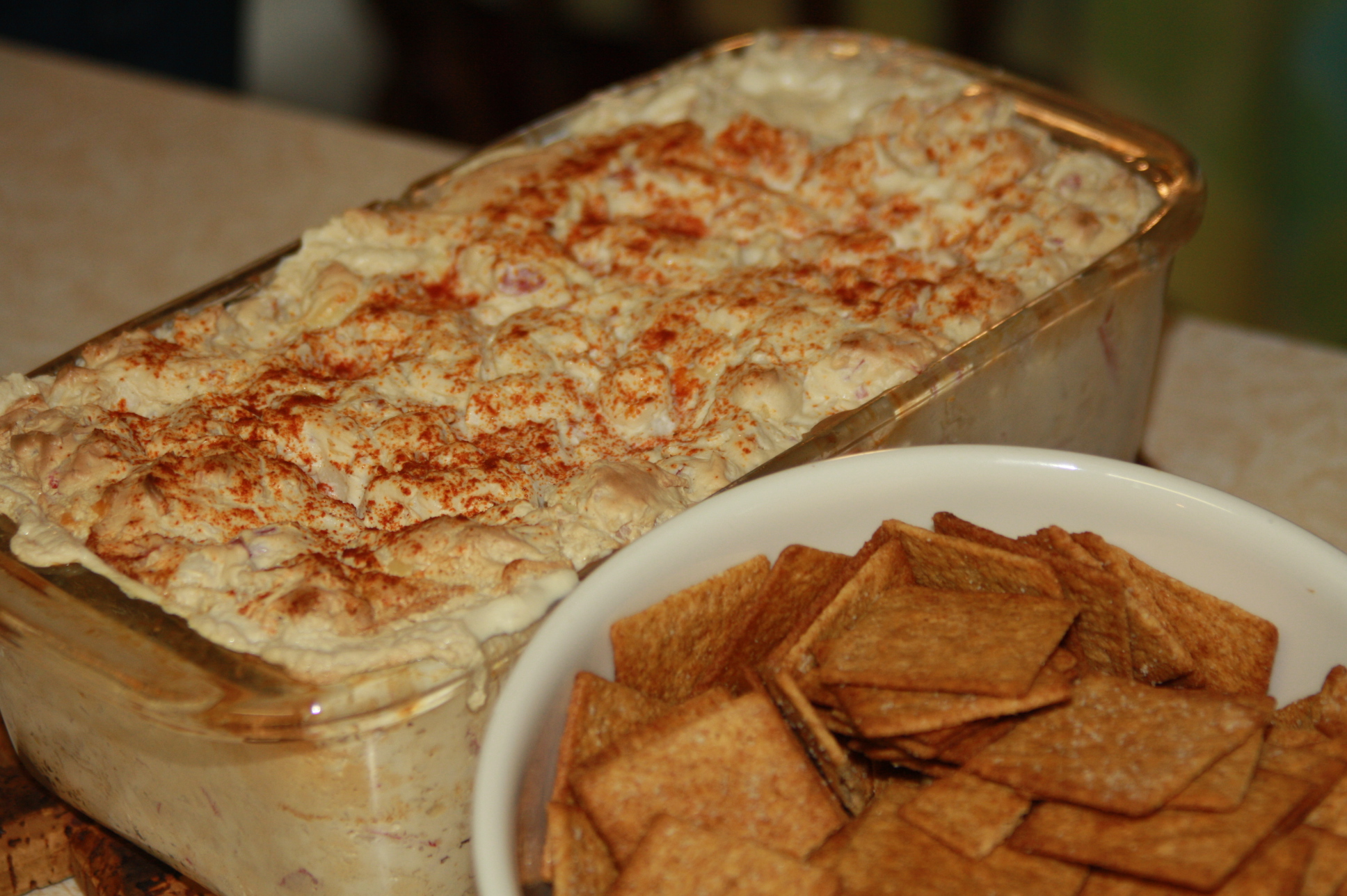 Appetizers & Snacks
Book 1