A new overnight breakfast casserole - convenient for when the family is all together. Best served with blueberry muffins or schneckens.
1 lb. sliced bacon, diced, OR 2 (10 oz) pkgs brown & serve sausage, cut into 1/2" pieces
1 large onion, chopped
9 eggs, slightly beaten
4 1/2 cups frozen shredded hash brown potatoes, thawed
2 1/2 cups shredded Cheddar cheese
1 1/2 cups small curd cottage cheese
1 1/2 cups shredded Swiss cheese
1/4+ tsp cayenne pepper
1/4+ tsp garlic powder
1/2 green pepper, diced (optional)
In a large skillet, cook bacon (or sausage) and onion until bacon is crisp (or sausage is done); drain. In a bowl, combine the remaining ingredients; stir in bacon (sausage) mixture. Transfer to a greased 15" x 10" x 2" baking dish. Cover and refrigerate overnight. Preheat oven to 350 degrees. Bake, uncovered, for 35-40 minutes or until set and bubbly. (May broil at the end to brown the top, if desired). Let stand for 10 min before cutting.
Note: Can freeze in individual containers.
Yield: 10 - 12 servings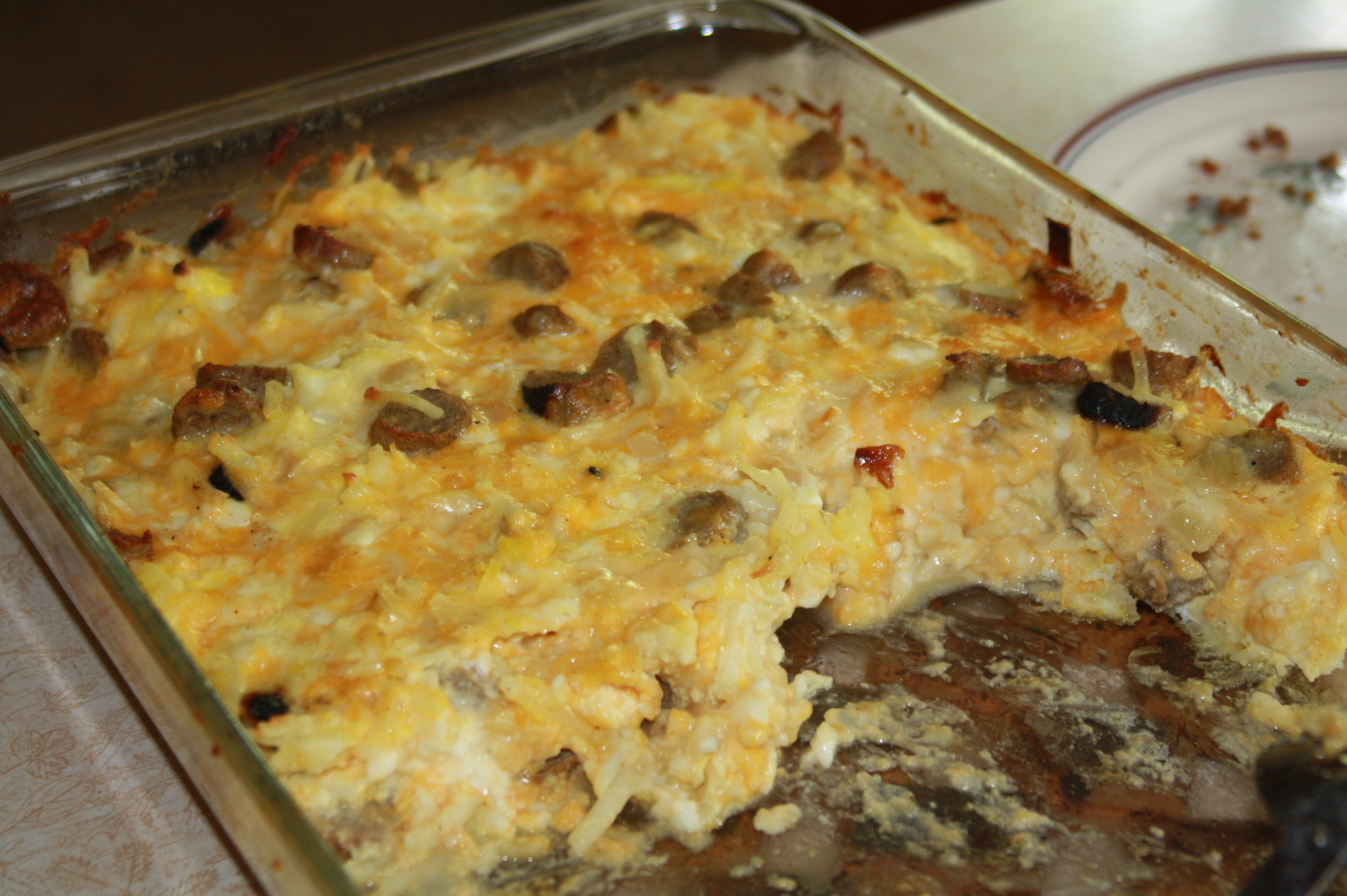 Breakfasts & Brunch
Not in a book yet