This recipe is for a frozen drink that you can make ahead and then keep in the freezer. It is excellent.
1/2 can (6 oz.) frozen lemonade
1/2 can (6 oz.) frozen orange juice
6 cups water
2 cups tea (i.e. make hot tea using 2 teabags and 2 cups of hot water)
2 cups sugar
1 1/2 cups whiskey
Combine and freeze in tupperware container, stirring occasionally. This will take about 24 hours to set, so make sure you give yourself enough time.
Suggestions: Pour in the lemonade & orange juice first, and then add the hot tea so they cancel each other out. It is also easier to stir in the sugar if you do it after you already put the tea in. Make sure you use a large enough container. Seagrams Whiskey works well for this.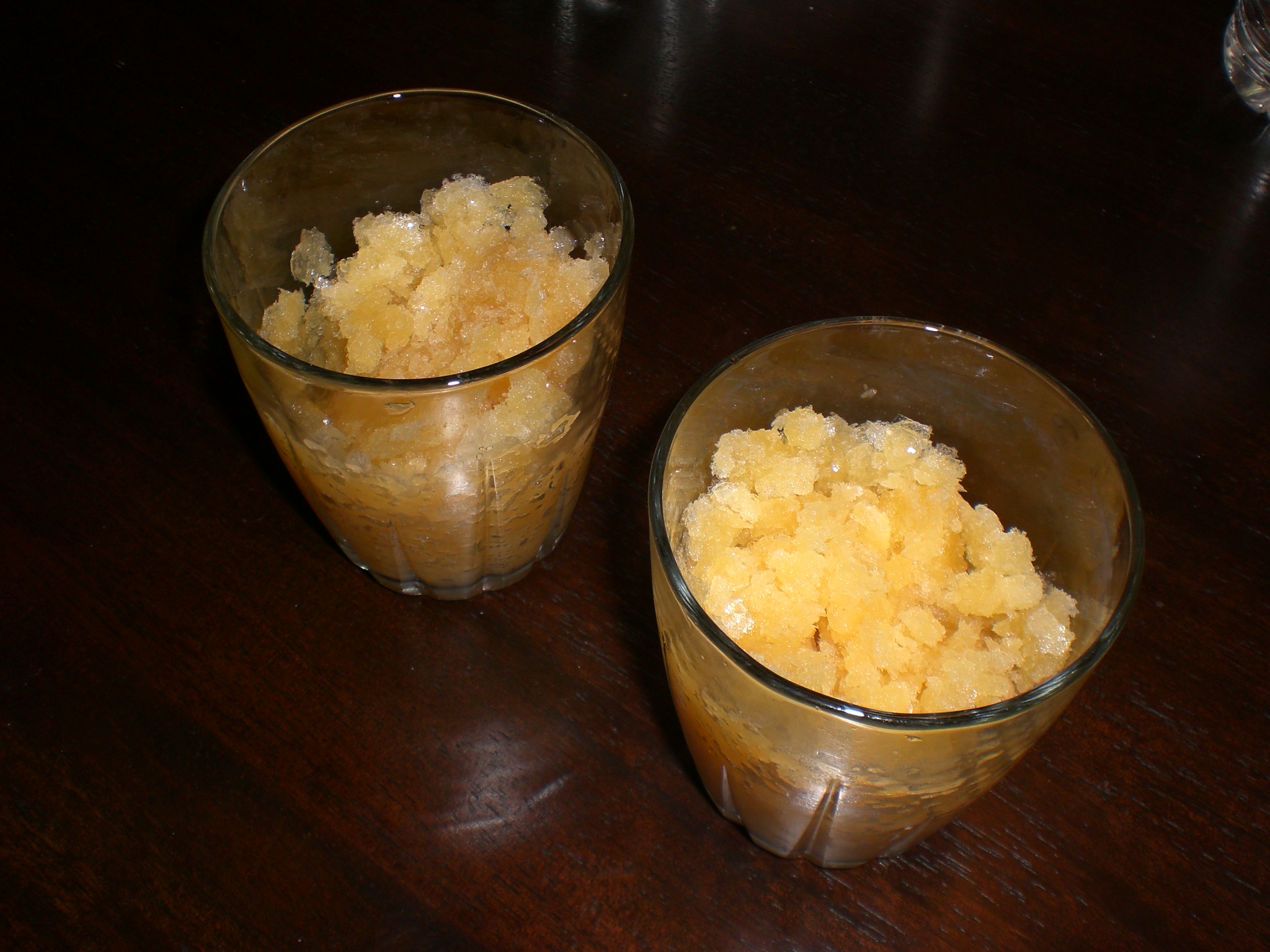 Appetizers & Snacks
Book 1